€11.66 €4.17
Close High Abdominal Belt
€13.00 €4.17
Description
WRIST BRACE
Product description
Wrist support made of ProFit™.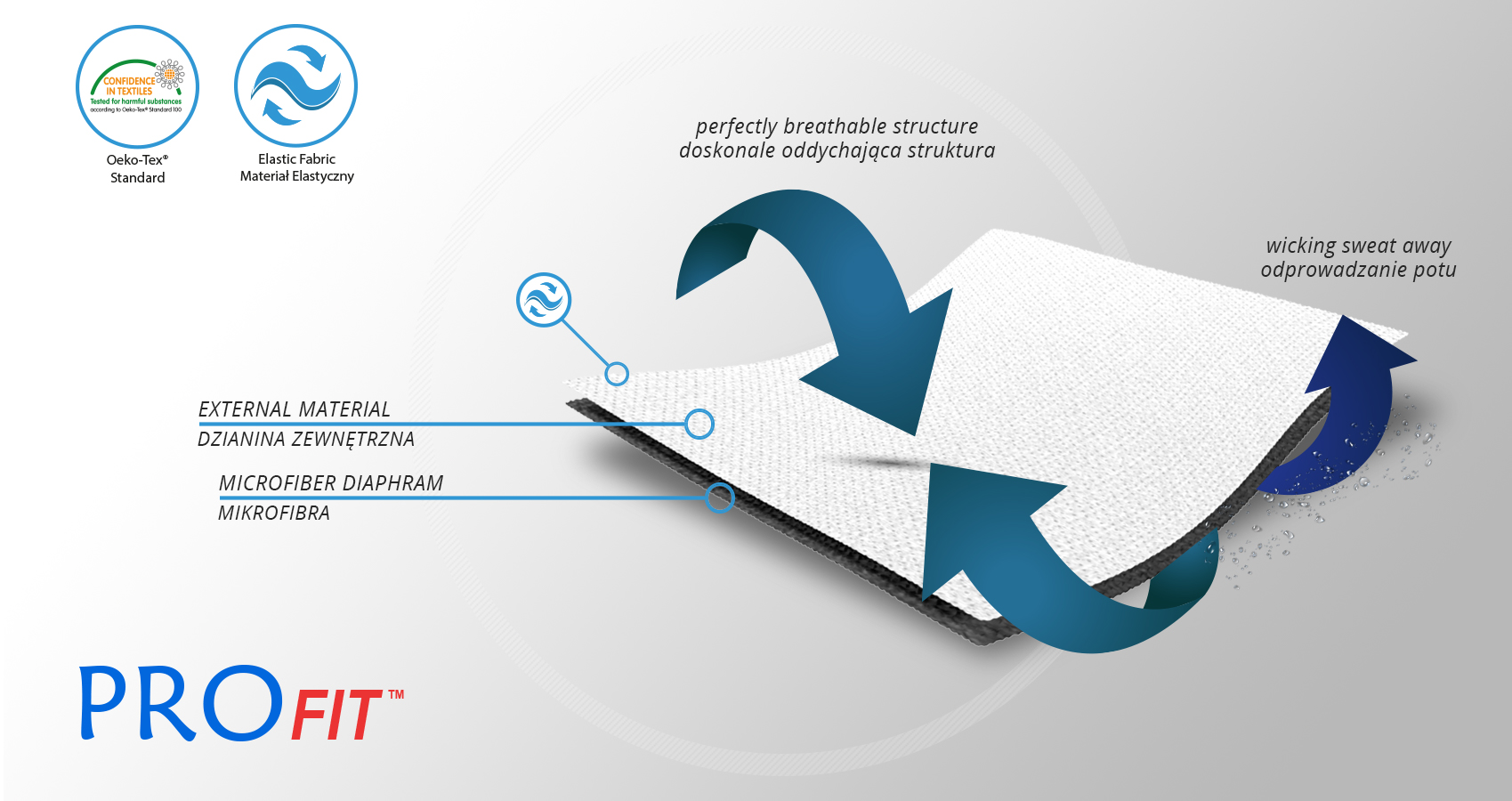 ProFit™ is a double-layer fabric that is elastic in all directions and fits to limb precisely. The external side is made of spandex providing excellent compression and absorbs muscle shocks in physical activity. The internal side consists of microfibre, cotton and elastane what makes it skin-friendly, breathable and provides velvet softness. ProFit™ is friendly and neutral for the skin and has Oeko-Tex Standard 100 certificate.
Purpose of use
after wrist injuries
bursitis
joint degeneration or inflammation
Available sizes
Size
Metacarpal circumference
How to measure
S
17 – 19 cm
6,7″ – 7,5″
M
19,5 – 22 cm
7,5″ – 8,7″
L
22,5 – 25 cm
8,7″ – 9,8″
XL
25,5 – 28 cm
9,8″ – 11″
Total length of product: 12 cm (4,7″)
Right and left hand specific.
Applying
The support presses the muscles improving blood circulation and positively influencing the oxygen distribution through the whole body. Support provides perfect stabilization of the wrist, reduction of pain caused by overstress, old injuries and degenerative changes, increases the strength of the grip (e.g. tennis, weights lifting). Maintenance of stable temperature and elastic pressure results in reduction of swelling, helps in healing of post-injury effusions and hematoma. Enables faster come back to wok and training.
Shipping costs The price does not include any possible payment costs
Product reviews (0)