Close High Abdominal Belt
€13.00 €4.17
€11.66 €4.17
Wrist Brace With Boa Fit System
Description
WRIST BRACE WITH BOA® FIT SYSTEM
Wrist injuries
Wrist joint has a big mobility. In radiocarpal joint is: flexion, extension and radial and ulnar deviation movements. In proximal and distal radioulnar joints is supination and pronation movements.
Fall onto an outstretched hand (FOOSH) is a common mechanism for wrist injuries, where distal radial and scaphoid fractures are common.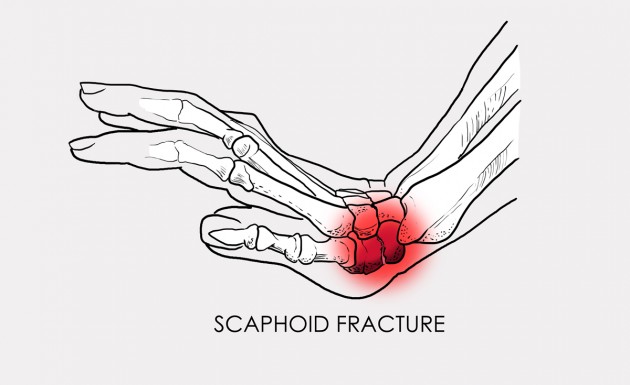 Stable scaphoid fracture should be immobilized for 8 weeks. In this case you should use our wrist brace AM-OSN-U-01/CCA with CCA system.
Our wrist brace (AM-OSN-U-01/CCA) is created for active people and athletes with big risk of falling onto an hand.
Product's description
Our wrist brace is made of durable and breathable fabrics covered by durable leather.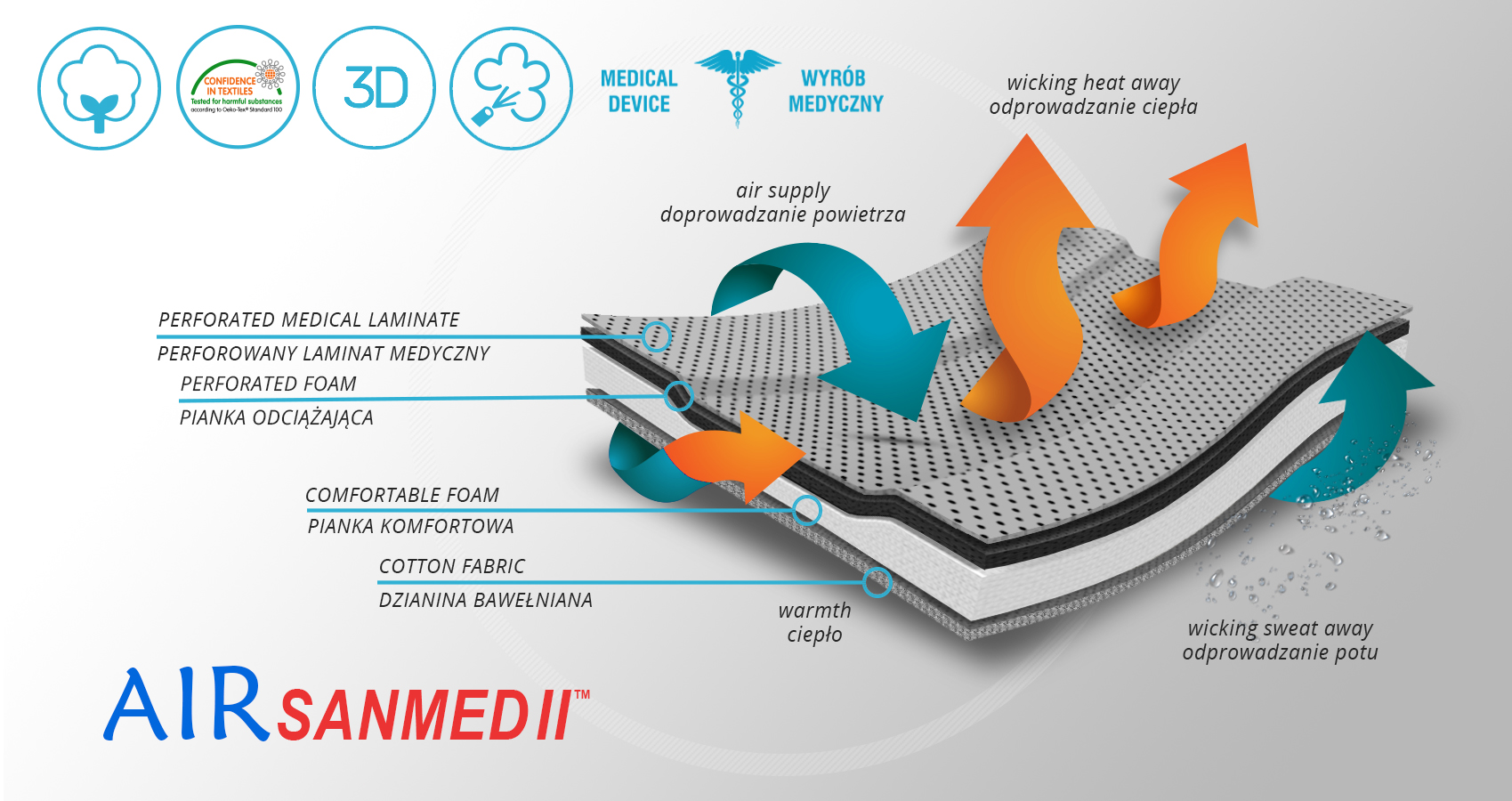 AirSanmed II™ is a multi layered intelligent orthopedic textile which is perfect for orthopedic braces production. It helps to maintain its functionality and high comfort of use. External vapour barrier is washable and possible to chemical or vapour disinfection. It is perforated and laminated with off loading foam. Due to this fact, the fabric is breathable and reduces the pressure of aluminum stays and splints. Off-loading foam is connected with soft, comfort foam improving the comfort of use. It's laminated with soft, breathable cotton with pH neutral for human's skin. This knitted cotton is certified with OekoTex Standard100 and fully skin-friendly.
ALLOWABLE DISINFECTANTS !!!
Type of active agent or surface-active agent
Maximum content in disinfectant
Spray the surface of the device with disinfectant, leave it for disinfectant's activation, then wash the device and dry it.
2-propane
35%
1-propane
25%
Ethanol
10%
Alkyl Dimethyl Benzyl Ammonium Chloride
0,2%
Glucoprotamine
25%
The wrist construction consists of one element. This solution minimizes the number of seams in the product and thus improves the comfort of use.
We used anatomic-shaped palm splint made of high quality of aluminum and covered by nylon and eco leather.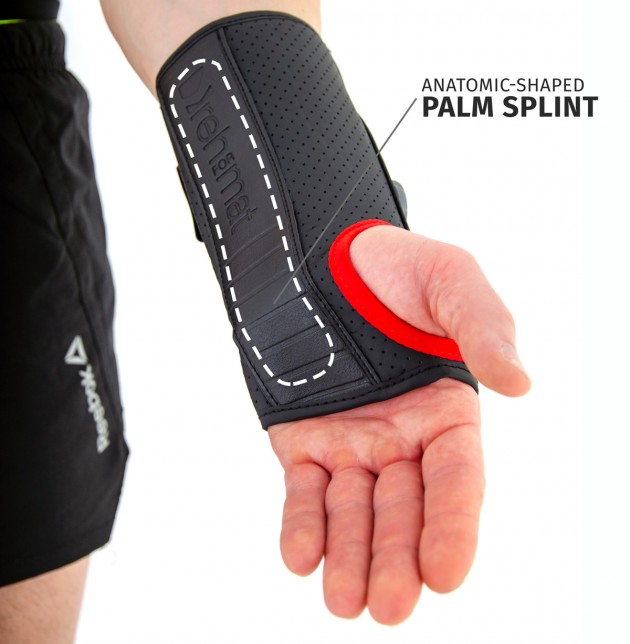 On the dorsal side, there are two orthopedic splints also covered by nylon and eco leather.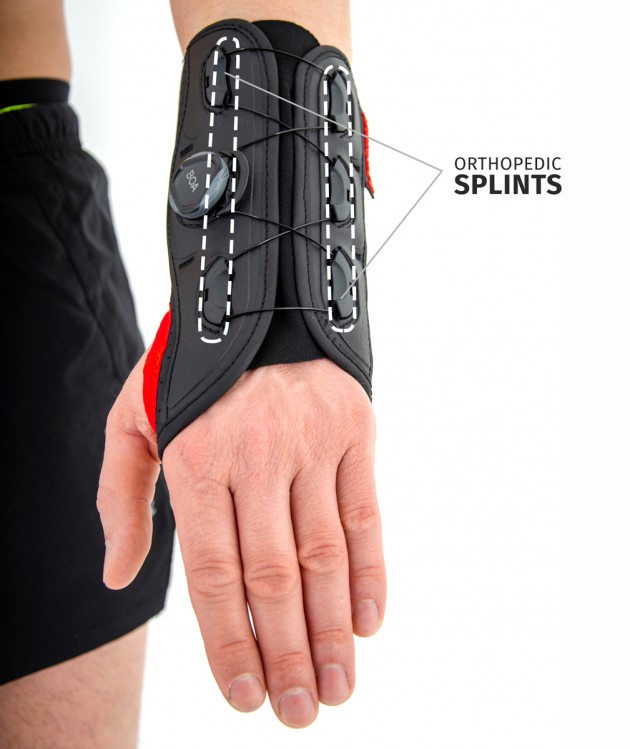 Our compression system BOA® Fit System, used in the brace, based on polyamide grommets, steel wires covered by plastic and knobs. The BOA® Fit System provides excellent stabilization and perfect fitting. It's very easy to use – you can adjust your required compression level even in the ski gloves!
In order to fasten the brace, you only have to turn the knob the right (clockwise) to the required compression. When you want to put the brace off, you have only to turn the knob the left (counter- clockwise) to the "click" sound and loosen the wires.
Purpose of use
wrist instability
immobilization after wrist injuries (fracture, dislocation)
prophylactically in sport
Available sizes
Size
Wrist circumference
How to measure
S
13-15 cm
(5,1″-5,9″)
M
15,5-17 cm
(6,1″-6,7″)
L
17,5-19 cm
(6,9″-7,5″)
XL
19,5-21 cm
(7,7″-8,3″)
Total height of the product: 21 cm (8.3″)
Left/right side available.
BOA® FIT SYSTEM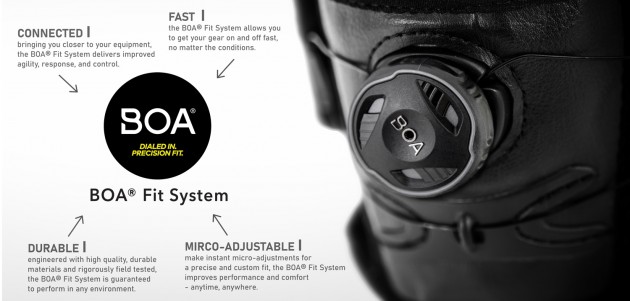 DIAL IN TO FAST, EFFORTLESS, PRECISION FIT.
Delivering fit solutions purpose-built for performance, the BOA® Fit System is integrated in products across snow sports, cycling, hiking/trekking, golf, running, court sports, workwear, and medical bracing. The BOA® Fit System is engineered with high quality, durable materials that are rigorously field-tested for a micro-adjustable connection that's built to perform. Each unique configuration is engineered for power without compromising precision in order to deliver a seamless connection between equipment and body. BOA®'s dial and laces are guaranteed for the lifetime of the product on which they are integrated.
Shipping costs The price does not include any possible payment costs
Product reviews (0)