Wrap Around Ankle Brace With Spiral Boning
Availability:
OUT OF STOCK
Description
WRAP AROUND ANKLE BRACE WITH SPIRAL BONING
Ankle sprain and strain
Sprain or strain of ankle joint is popular. Simple running or walking on uneven ground may result in overstretching the soft tissues. This kind of injuries happen during both athletic and daily activities. When you're a player and your foot will step on the other's one, it may roll inward, e.g. in basketball. This injury is called inversion sprain and it's very popular around the world.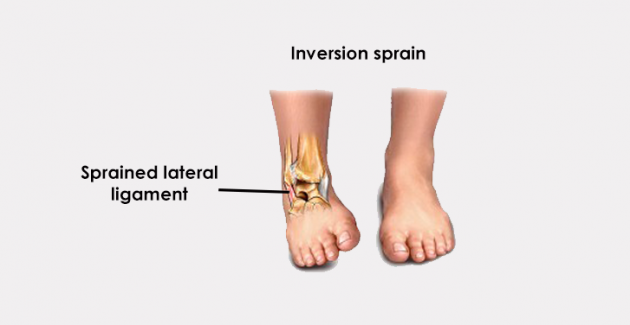 Turning and inward rolling of the foot are the primary cause of an ankle sprain. Overstretched ligaments and tendons may be torn. When the injury occurs, the broken blood vessels will hemorrhage into the tissue, causing visible bruise and swollen. Range of motion is also highly limited. In this case, we highly recommend you using our ankle brace AM-OSS-06 before getting the injury.
Product's description
Our ankle brace AM-OSS-06 is universal, wrap around product made of high quality UniPren™. It provides healing compression, reduces bruises and swelling. External part of the brace is equipped with spiral boning for additional stabilization and prevention against the inversion sprain.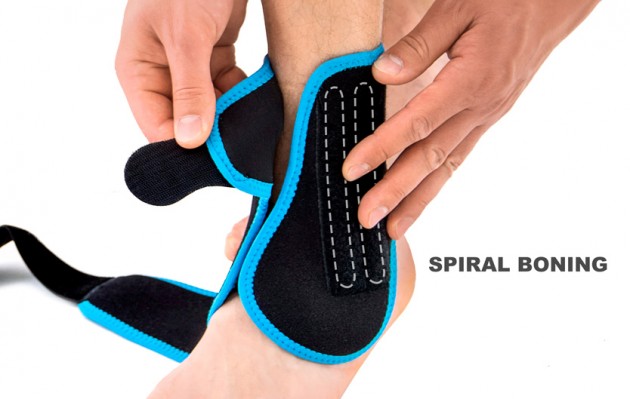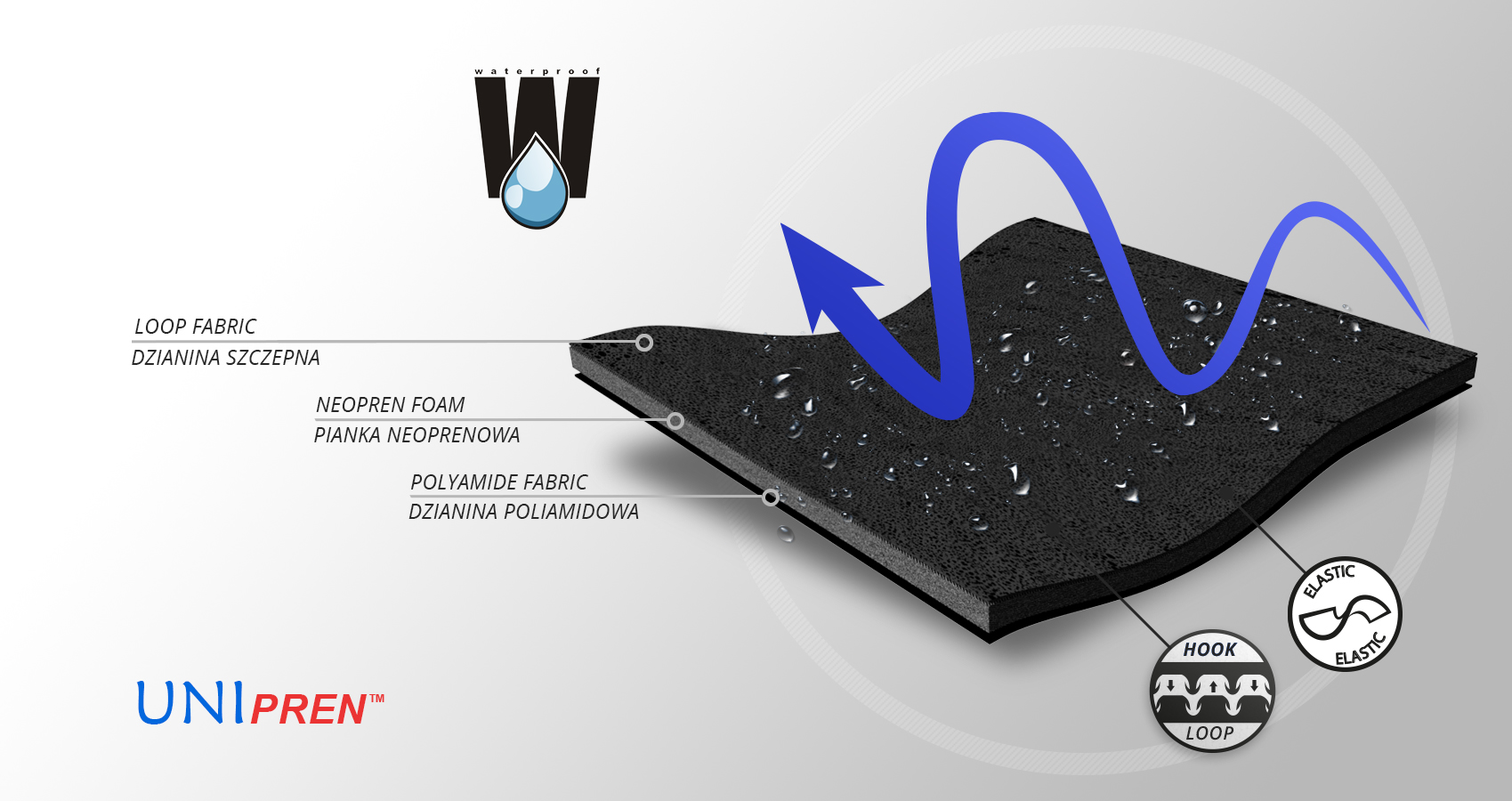 UniPren™ is universal 3-layered fabric made of external elastic polyamide self-gripping layer and internal perforated neoprene foam with elastic jersey. Foam's perforation improves the air circulation and maintains great skin's condition. Our fabric is soft and elastic and not knitted, what prevents skin against the skin abrasions in the compression zones. The braces made of UniPren provide the best stabilization in market. Self-gripping function of UniPren allows to fit the brace precisely. WATERPROOF MATERIAL.
AM-OSS-06 stabilizes the ankle brace and prevents against the sprain during physical activity. When the bruises occur, the brace provides healing compression and reduces swelling.
UniPren™ is a hook&lopp fabric so the brace has wrap-around design and is available in one, universal size. It is anatomic shaped, available for right or left leg.
The brace provides two stabilization options.
Our ankle brace AM-OSS-06 has ATFL strap for supporting the anterior talofibular ligament. It's the most commonly injured ligament that connects the front part of the fibula to the talus bone on the front-outer part of the ankle joint.
Our ankle brace AM-OSS-06 may be used before or after getting the injury. Wrap around design and easy adjustment provide healing compression, reduce swelling and exudation. The fabric is slightly elastic, it "works" with your each motion, and it makes our ankle brace AM-OSS-06 perfect for athletes.
Purpose of use
• ankle strains or sprains
• as an protection after cast plaster immobilization (after fractures, raptures, sprains, strains)
• chronic Ankle Instability
• acute or Chronic Ankle Injury
• prophylactically in sport
Available sizes
Size
Heel circumference
How to measure
Universal
min 26 cm – max 40 cm
min 10,2″ – max 15,7″
Right and left legs specific.
Total height of the product: 18 cm (7,1″)
Shipping costs The price does not include any possible payment costs
Product reviews (0)