€11.66 €4.17
Close High Abdominal Belt
€13.00 €4.17
Universial Compression Hip Brace With Cross Straps And Orthopedic Stays
Description
UNIVERSAL COMPRESSION HIP BRACE WITH CROSS STRAPS AND ORTHOPEDIC STAYS
HIP PAIN AND SPORT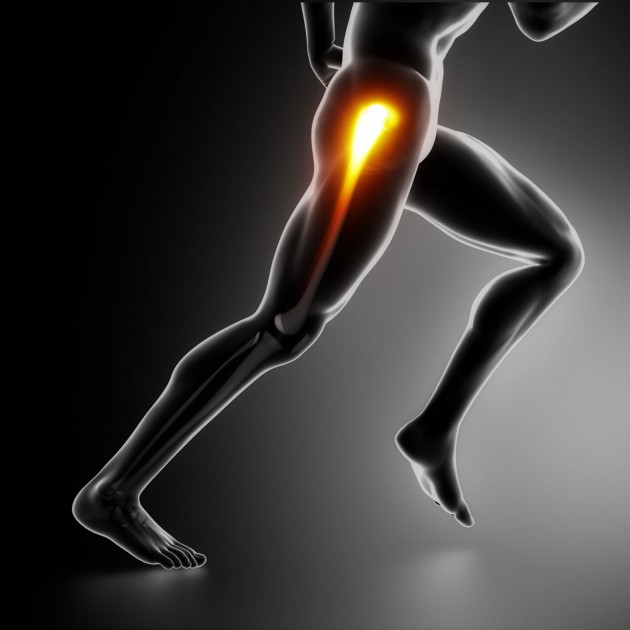 Sport and exercises are great for everything, but sometimes they can also come with pain and physical conditions. Even some of the strongest areas of the body can be injured or damaged when person is not properly prepared.
One of the most exposed joint at risk is hip. It is one of the strongest and most stable parts of the body. We call it "ball-and-socket" joint" and this is the joint between the femur and acetabulum of the pelvis and its primary function is to support the weight of the body in both static (e.g. standing) and dynamic (e.g. walking or running) postures. High hip mobility requires cushioning by cartilage every time it moves. Over time, the cartilage may be damaged, especially when the hip is overused and the person puts a lot of strain on it. Also, the hip injury can be a result of contact sport or falling on the side.
A number of different conditions can cause hip pain in athletes. One of the most popular is osteoarthritis, also known as "wear and tear" arthritis. Apart from that, active people may suffer from muscle injuries (strain or sprain), soft tissue inflammation (tendonitis, bursitis), cartilage damage, bones fractures and contusions.
Usually, the treatment involves medication and hip protection. The best product for protect the hip while playing sport is our universal sport hip brace AM-SB-06.
Product's description
Our universal size hip compression wrap AM-SB-06 is an excellent product for everyone who needs support in physical activity. The brace is made of innovative fabric UniPren, which is a loop fabric.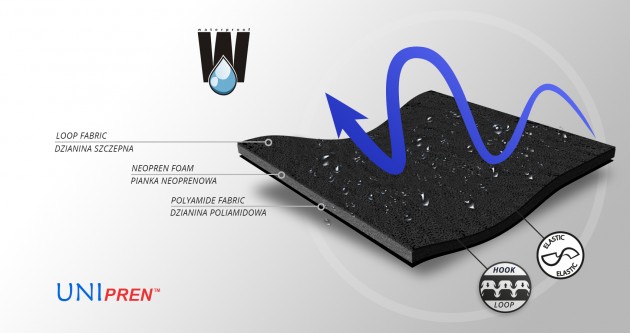 UniPren is universal 3-layered fabric made of external elastic polyamide self-gripping layer and internal neoprene foam with elastic jersey. Our fabric is soft and elastic and not knitted, what prevents skin against the skin abrasions in the compression zones. The braces made of UniPren provide the best stabilization in market.
Hip brace AM-SB-06 has wrap around design for perfect fitting. Universal size and loop fabric provide wide range of adjustment.
Velcro fastenings and 3 orthopedic stays on the side provide excellent stabilization and compression. The stays are additional support for hip but do not limit its mobility.
Apart from that, our hip brace is equipped with 2 cross straps made of orthopedic rubber. These straps have following features:
improve hip abduction
control hip flexion and extension
control excessive hip adduction
keep the hip in the required internal or external rotation
protect muscle against their strain or sprain
Universal size, innovative wrap around design, cross straps and much more benefits make our brace AM-SB-06 the best protection for your hip while playing sport!
Purpose of use
- hip arthritis or osteoarthritis
- muscle strains/sprain
- IT band syndrome
- soft tissues inflammation (tendonitis, bursitis)
- cartilage or ligament tear
- after hip surgery
- protection while playing sport
Available sizes
Size
The circumference 5 cm below the navel
How to measure
Universal
min 80 cm – max 120 cm
(min 31,5″ – max 47,2″)
X-Size
min 120,5 cm – max 160 cm
(min 47,2″ – max 63″)
Right and left hip specific.
Total length of product: 45 cm (17,7″)
Shipping costs The price does not include any possible payment costs
Product reviews (0)