Close High Abdominal Belt
€13.00 €4.17
€11.66 €4.17
Universal Thorax Belt
Availability:
OUT OF STOCK
Description
UNIVERSAL THORAX BELT
Product description
Surgeries on the chest aren't pleasure for patients. Apart of side effects such as pain or immobilization, the fear of the breathing is the most serious. The patient with the chest injury feels the pain and it's afraid of breathing because of possible of cough can torn the po-op injury. The patients breath shallowly so the fluid around the lung is the result. The deep breath is very important because it improves the lungs, brain and other organs blood circulation and oxygenation.
The best solution is to use the Torax belt after chest surgery immediately. The belt stabilizes the breastbone and protects po-op injuries against the torn during sleep of cough. Thanks to using this orthopaedic support, the patient can the following day walk and start cardiological rehabilitation. This solution increase the healing.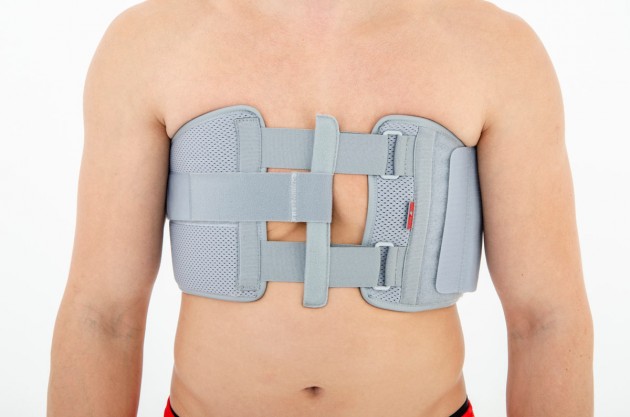 Our Thorax belt AM-TX-02 is the universal device that stabilizes chest and breastbone area precisely. On the front we use system of stabilizing orthopaedic stays and aluminium splint. The belt is made of cotton fabric what allows use it directly onto the skin. Because of the universal size, you can fit it without problem based on cutting the unnecessary part of the belt off. Non-elastic construction, firm polyamide buckles and stable frontal fastening guarantee the best po-op protection against the injury torn.
It is made of comfortable fabric AirDistance II™.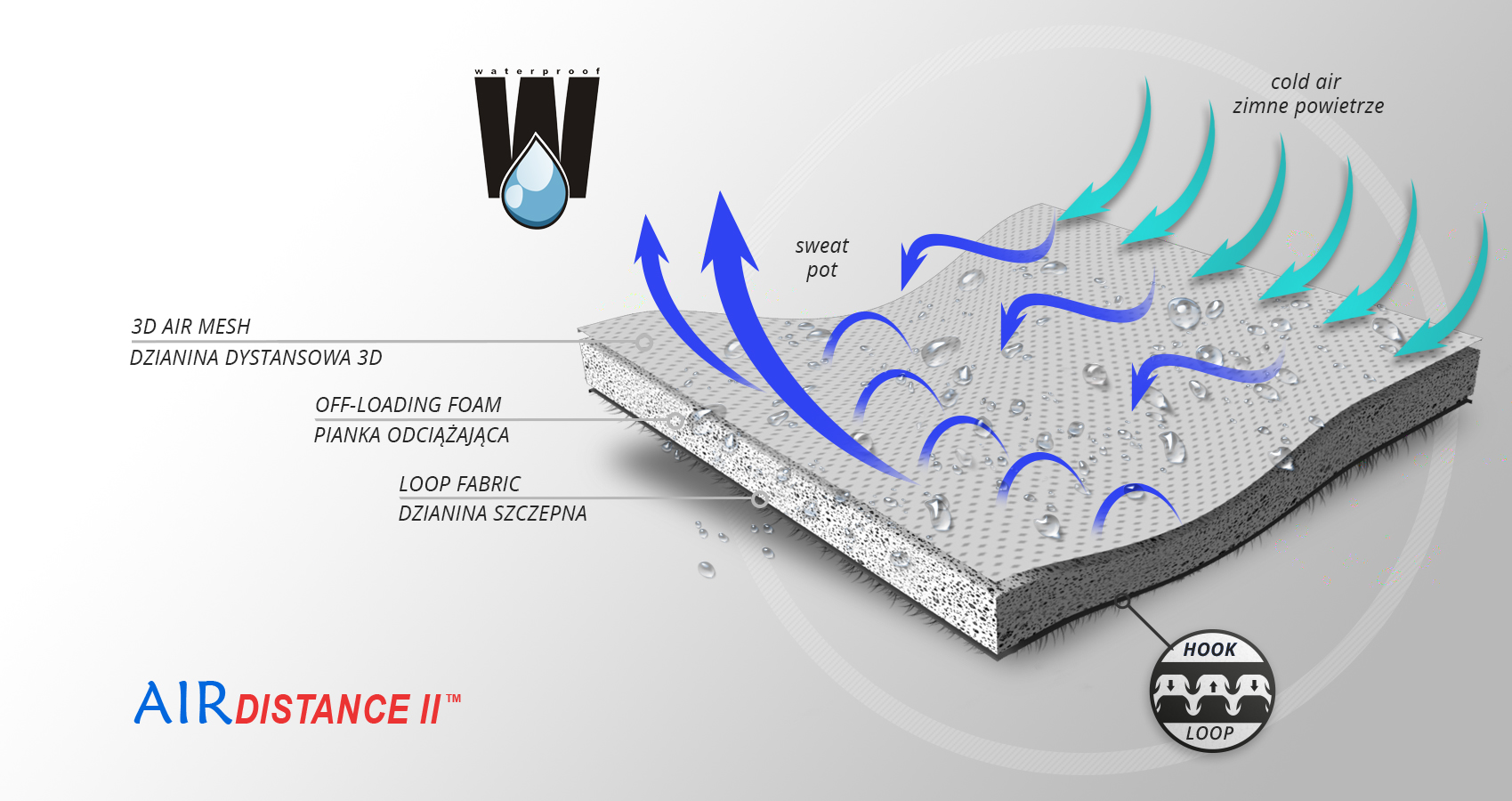 AirDistance II™ is an innovative technological fabric. It's 3-layered lamination, made of 3 parts: durable and self-gripping and polyamide layer, off-loading EVA foam and polyamide 3D spacer material. External part is used to attach hard components. EVA foam off-loads these splints and internal 3D spacer layer provides high air permeability and minimal water and moisture absorption. Waterproof material.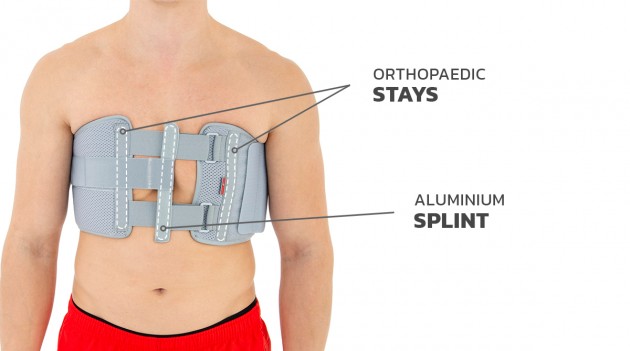 Purpose of use
- after breastbone (sternum) and ribs fractures
- after cariological surgeries
Available sizes
| | | |
| --- | --- | --- |
| Size | Chest circumference | How to measure |
| Universal | 70-130 cm | |
Total height of the product: 20 cm (7.9″)
Product reviews (0)