Close High Abdominal Belt
€13.00 €4.17
€11.66 €4.17
Universal Tennis And Golfer's Elbow Strap
Description
UNIVERSAL TENNIS AND GOLFER'S ELBOW STRAP
Tennis and golfer's elbow
Both, tennis and golfer's elbow, are one of the most frequent elbow conditions. Both are inflammations caused overuse injury resulting from repetitive motion involving the tendons in the elbow. In both cases the main symptom is highly painful elbow joint. What's the difference? Localization and frequency of present. Tennis elbow is a lateral epicondylitis and involves extensors muscles of the wrist. Golfer's elbow is a medial epicondylitis, is located on the inner side of the arm and elbow and involves the flexors muscles of the wrist. Also, golfer's elbow is much less common than tennis elbow.
Contrary to appearances, tennis and golfer's elbow doesn't only occur in active tennis or golf players. The epicondylitis may occur in every kind of job, in both physical and office workers. If you're plumber, chef, hairdresser or office manager, you're at risk.
The best option for relieving the pain and prevent against the tennis or golfer's elbow is using our professional elbow strap AS-L.
Product's description
Innovative elbow strap AS-L with silicone insert which provides the pressure on the afflicted muscles and tendons. Clinical trails show that over 80% of our patients feel relief during using this type of elbow brace.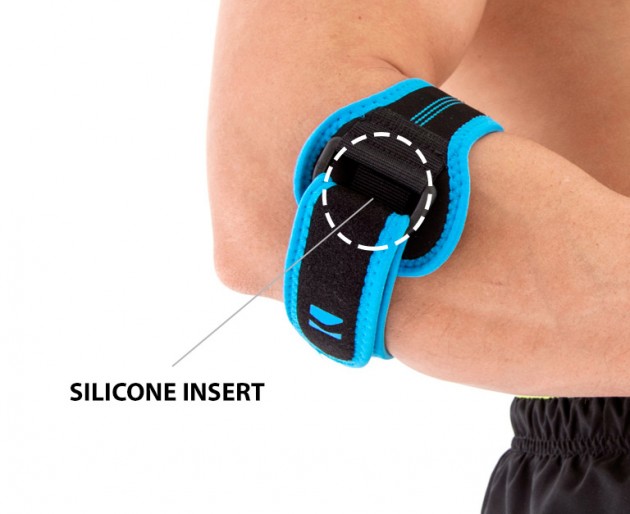 Day-to-day therapy with our AS-L elbow strap reduced the inflammation and risk of tear and improves of healing.
Elbow strap AS-L is made of innovative fabric UniPren™.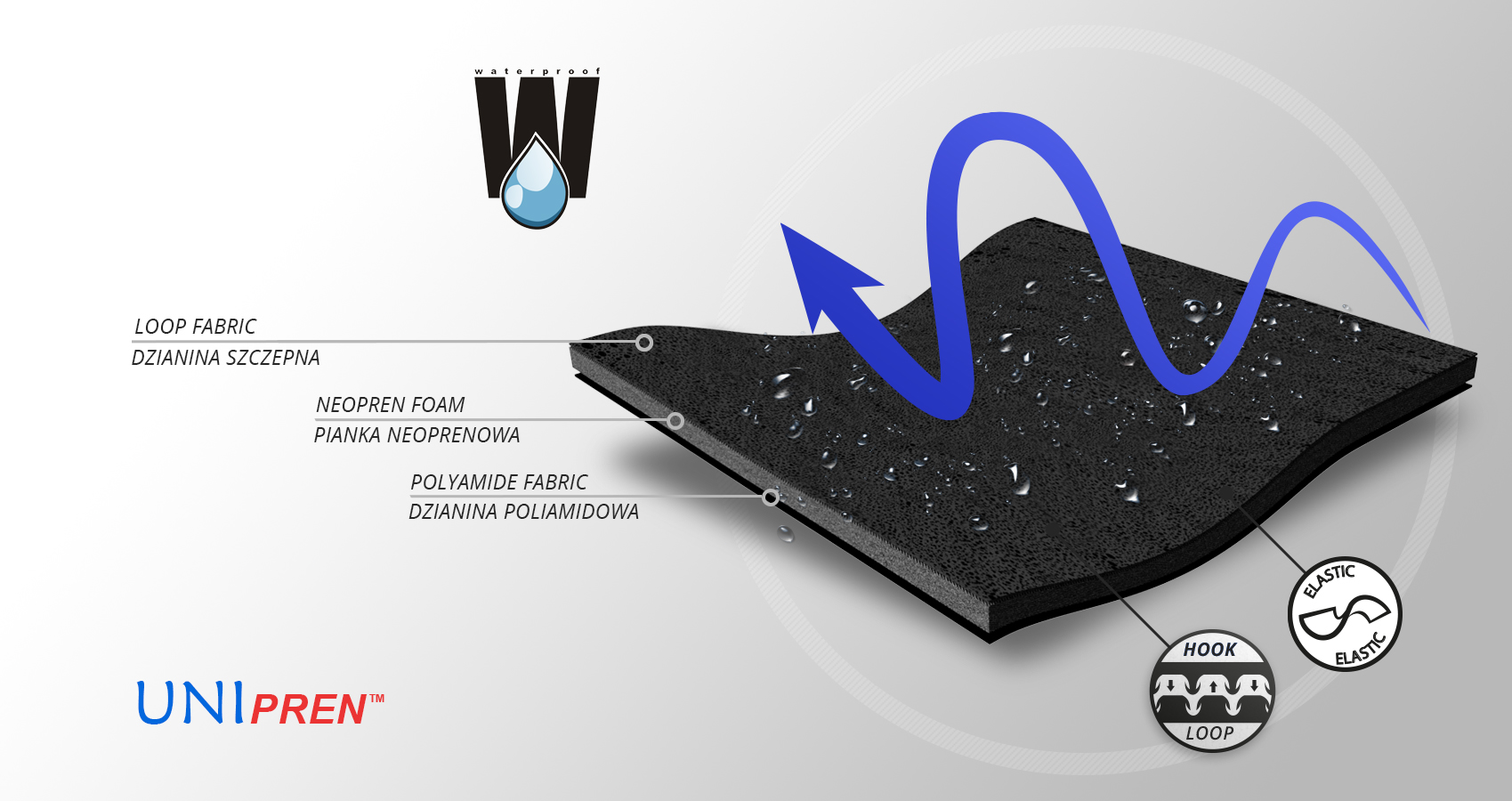 UniPren™ is universal 3-layered fabric made of external elastic polyamide self-gripping layer and internal perforated neoprene foam with elastic jersey. Foam's perforation improves the air circulation and maintains great skin's condition. Our fabric is soft and elastic and not knitted, what prevents skin against the skin abrasions in the compression zones. The braces made of UniPren provide the best stabilization in market. Self-gripping function of UniPren allows to fit the brace precisely. WATERPROOF MATERIAL.
UniPren™ is slightly elastic, provides comfort of use and does not limit the motion.
AS-PL elbow strap has internal silicone pad provides micro-massage during use of the support and polyamide clip and wrap around strap enable adjustment of the applied pressure.
Purpose of use
- tennis elbow
- golfer's elbow
Available sizes
Size
Forearm circumference
How to measure
Universal
min 22 – max 30 cm
min 8,7″ – max 11,8″
X-size
min 25 – max 38 cm
min 9,8″ – max 15″
Total height of the product: 7 cm (2.8″)
Fits for both forearms.
Shipping costs The price does not include any possible payment costs
Product reviews (0)