Close High Abdominal Belt
€13.00 €4.17
€11.66 €4.17
Tennis Elbow Brace With Silicone Pelotte
Description
TENNIS ELBOW BRACE WITH SILICONE PELOTTE
Product description
Tennis elbow develops as a result of lateral epicondyle inflammation in effect of forearm and wrist extensors and supinator muscle. It is called from tennis because it occurs in forehand movement but it's possible in other sports (baseball, squash) and non-athlete activities.
Golf elbow is caused by micro-injuries of the medial epicondyle. The patient suffers from inflammation and pain, sometimes severe, on the inner part of the elbow. A lot of researchers claim that too tightly squeezing the stick causes stress of the forearm and wrist flexors that is why we call this condition Golfer's elbow.
The innovative construction of AM-SL brace allows the silicone pelottes pressure on the afflicted muscles and tendons. Clinical trials show that over 80% of our patients feel relief during using our elbow brace.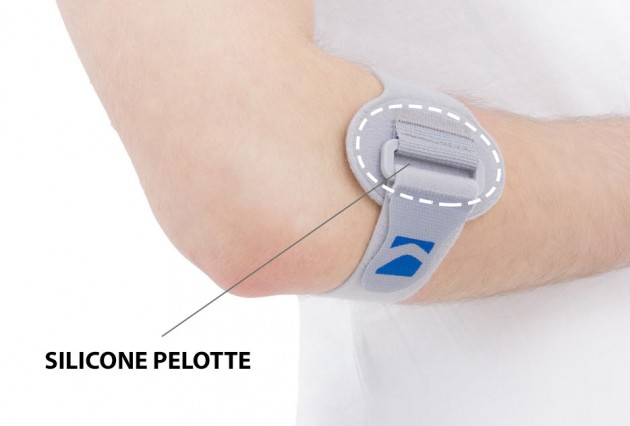 Innovative elbow strap AM-SL with the silicone insert provides pressure on the afflicted muscles and tendons. Clinical trials show that over 80% of patients feel relief during using this kind of elbow brace.
The AM-SL strap has an internal silicone insert that provides pressure on the muscles insertions and micro-massage during the use of the support. Polyamide clip and VELCRO tape enable the adjustment of the strap to the limb.
It is made of UniTape™.
UniTape™ is a technological orthopedic lamination with high durability with double-sided self-gripping function. UniTape is very thin and easy to attach what allows to fit the braces precisely.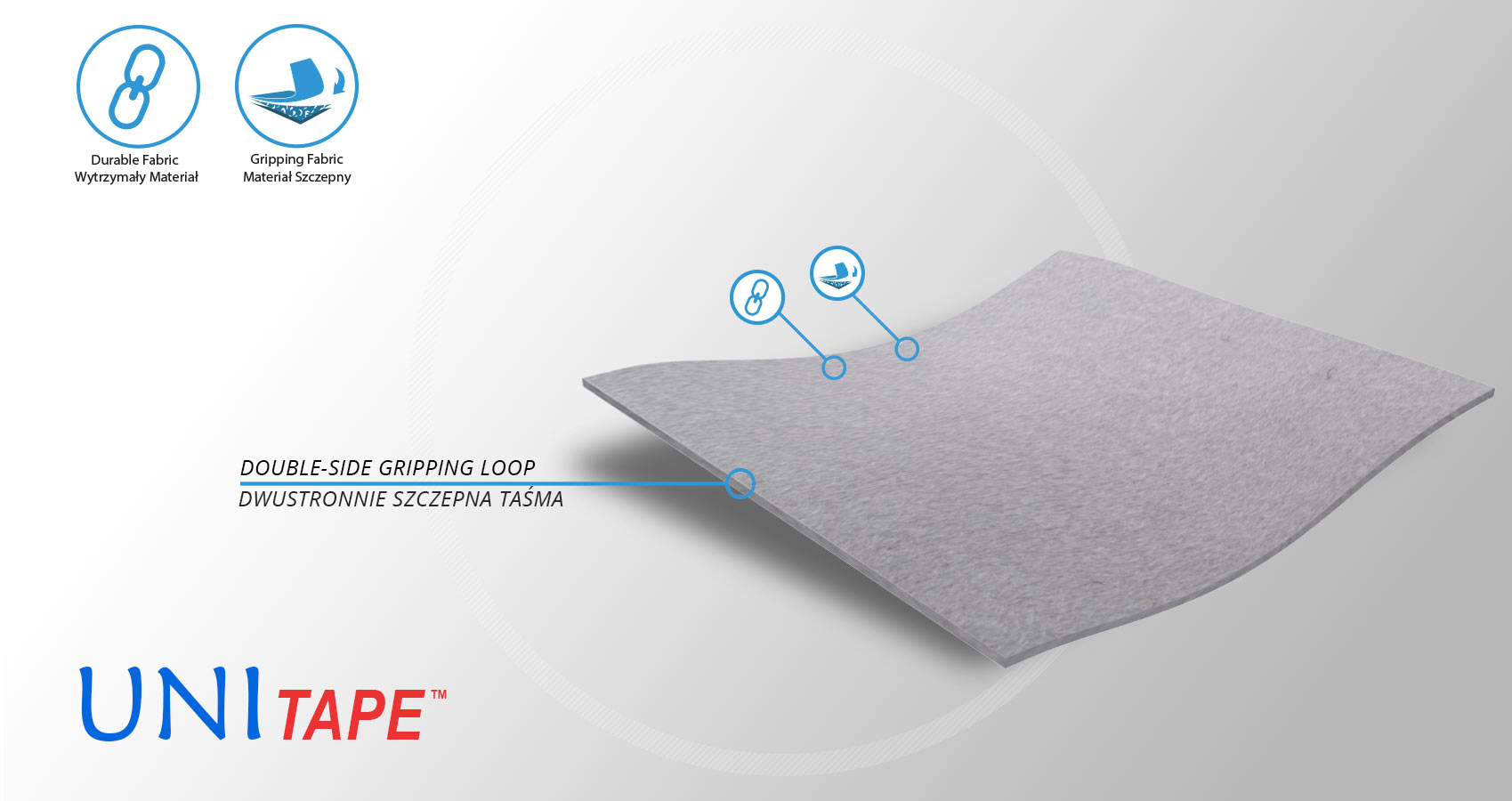 Available sizes
Size
Forearm circumference
How to measure
Single size
min 20 cm - max 33 cm
(min 7,9″ – max 13″)
Total height of the product: 8 cm / 3,1″ (silicone pad)
Characteristics
It removes stress form the muscles of the forearm and hand in the area of the ulnar joint. Especially useful in sport and work – enables faster comeback to professional activity or training. The instruction of use should be given by the leading doctor.
When to use the support
In pain of the ulnar joint due to injury, in overstress and inflammation, in degenerative changes.
Additional information
Only correctly applied and fitted support fulfills its function. Incorrect use may lead to the increase of problems with the ulnar joint, humeral joint and hand, emersion of swelling, vein inflammation- instruction of use should be given by the leading doctor or qualified physiotherapist.
In case of swelling or paraesthesia of the forearm or hand, it is necessary to loosen up or remove the support and contact the doctor.
In case the problems with the humeral joint increase it is recommended to use the sling.
Skin in the place where he support is applied should be clean (no creams or ointments should be used directly before application of the support)
Incorrect maintenance of the product – infrequent washing, insufficient rinsing may lead to skin changes connected with increased sweatiness under the support.
Shipping costs The price does not include any possible payment costs
Product reviews (0)