Close High Abdominal Belt
€13.00 €4.17
€11.66 €4.17
Skier's Thumb Brace For UCL Ligament Injury
Description
SKIER'S THUMB BRACE FOR UCL LIGAMENT INJURY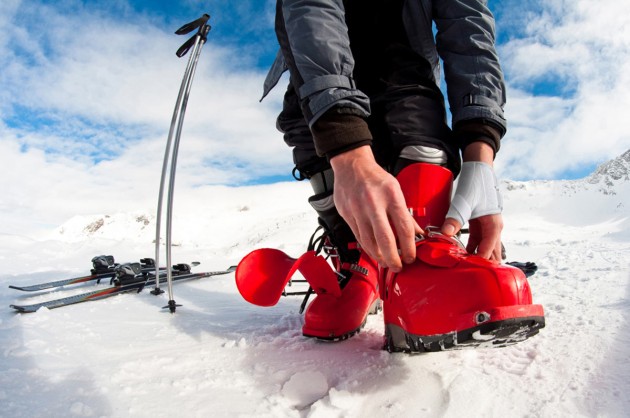 Skier's thumb
Skier's thumb, also known as Gamekeeper's thumb, is an injury to the ulnar collateral ligament (UCL) of the thumb. It's the most common sport injury of hand. UCL injury makes up 8%-10% of all skiing accidents. Pathomechanism of this condition bases on involuntary abduction and hyperextension of the first digit of the hand.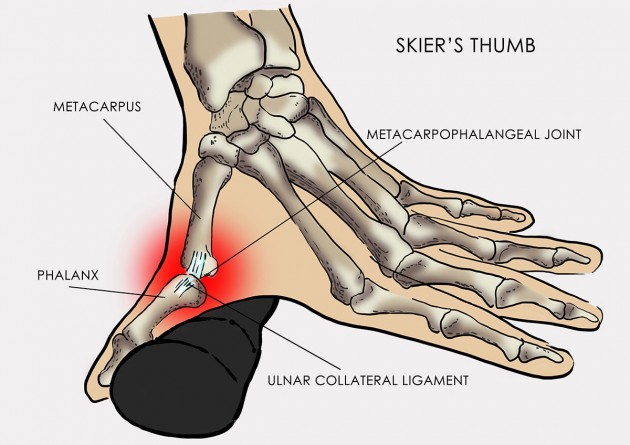 Patient with skier's thumb feels pain in case of pincer grip.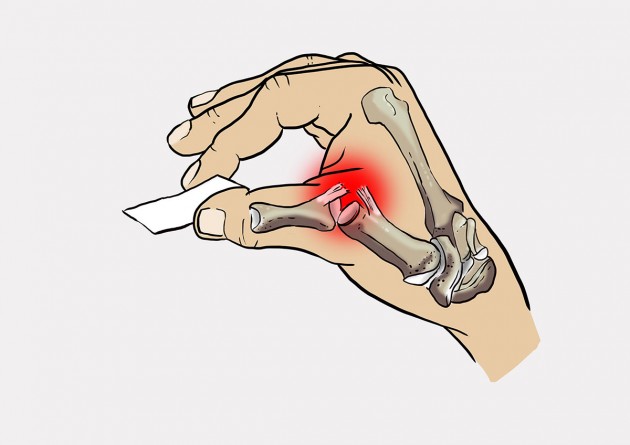 Total torn UCL causes pain during pincer grip.
Total torn UCL is called also Stener lesion and it occurs when the aponeurosis of the adductor pollicis muscle becomes interposed between the ruptured ulnar collateral ligament (UCL) of the thumb and its site of insertion at the base of the proximal phalanx. This injury required surgery for treatment.
Mechanism of Stener lesion.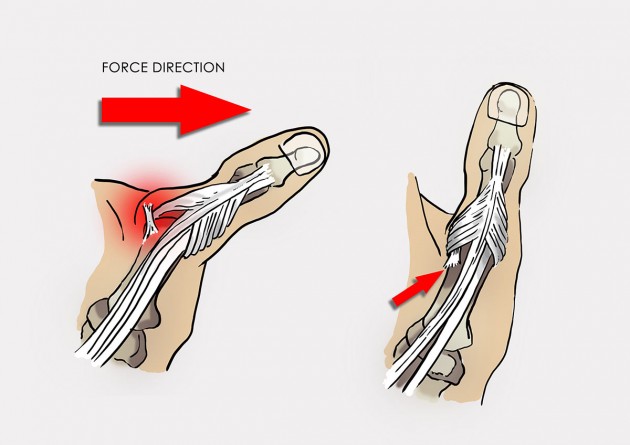 To avoid such complicated and dangerous injury, you should use our hand brace AM-OSN-U-12, dedicated for skier's thumb. 
Product's description
Special construction allows to use our brace under ski glove. You can use it prophylactically or as an post-injury thumb immobilizer. The brace's small size doesn't immobilize the wrist joint, so you can use it every day.
The brace is made of light-weight, durable and resistant to damages fabric called Codura®. It can be used even in extreme conditions in a moist environment. This fabric is laminated with off-loading EVA foam and cotton terry with Oeko-Tex® Standard 100 certificate. Cotton internal layer improves comfort of use and absorbs the sweat.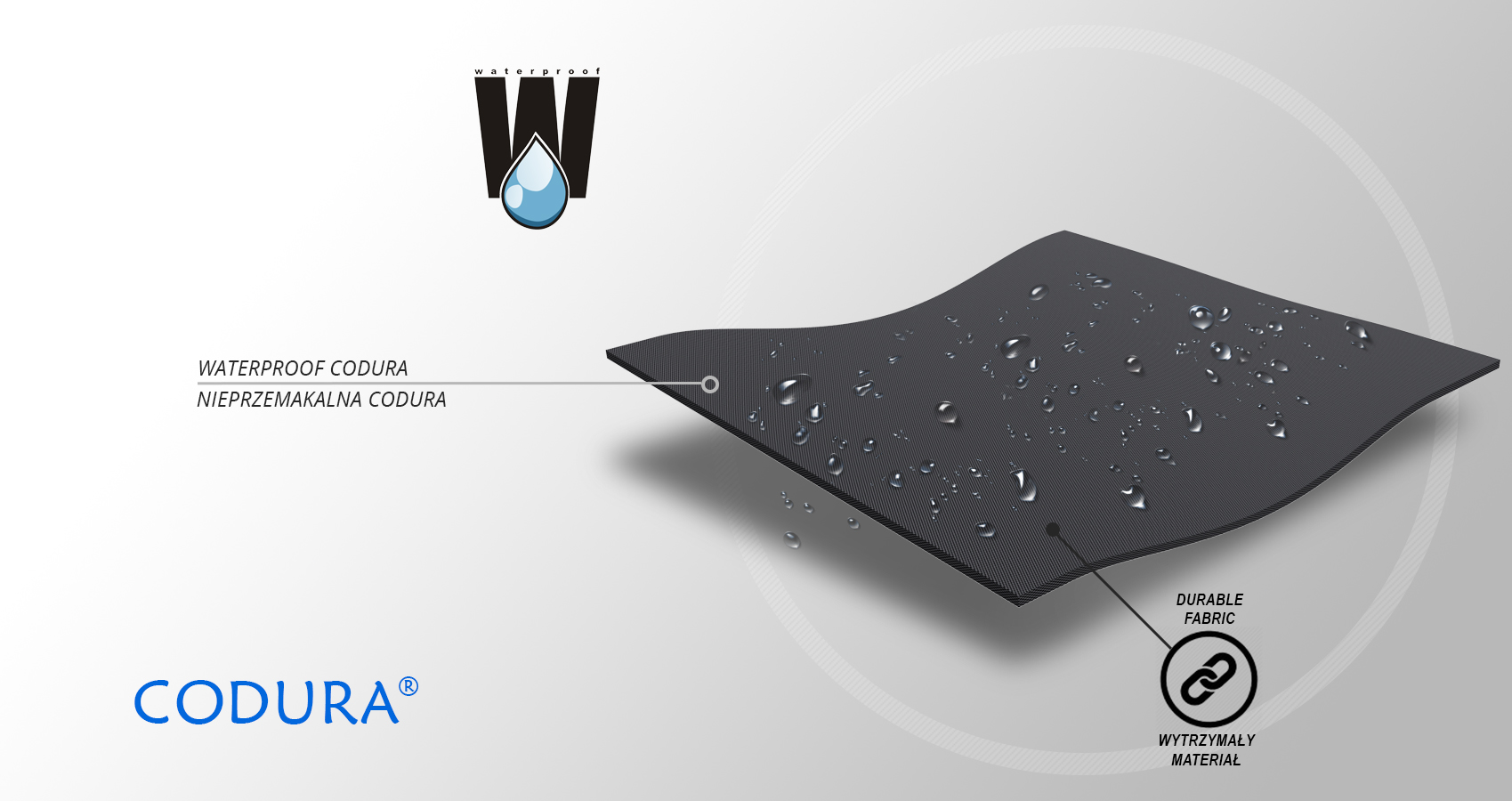 CODURA® is extreme durable lamination made of polyamide with polyurethane layer and Teflon finishing. Structure of fabrics and method of milling make the fabric lightweight but very resistant to damages and extreme conditions. External layer is covered by Teflon. Our devices made of CODURA® are the thinnest and the most durable on the market. Waterproof material.
Additionally, the thumb brace is equipped with elastic stays and metal splint immobilizing the thumb.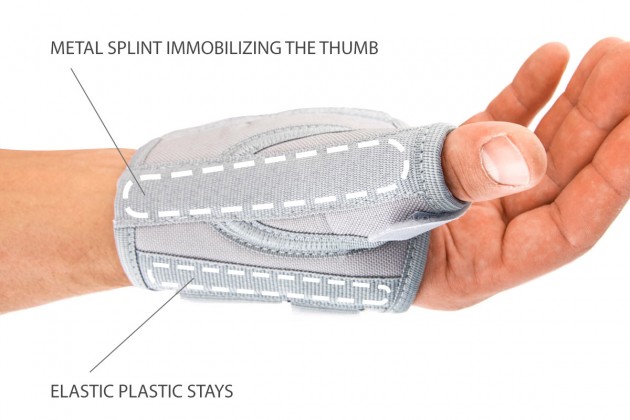 The brace is very easy to putting on and Velcro straps provide excellent fitting and compression. You can also cut the excessive Velcro strap off.
Metal splint stabilizes the metacarpophalangeal joint and reduces the risk of sudden thumb abduction and hyperextension.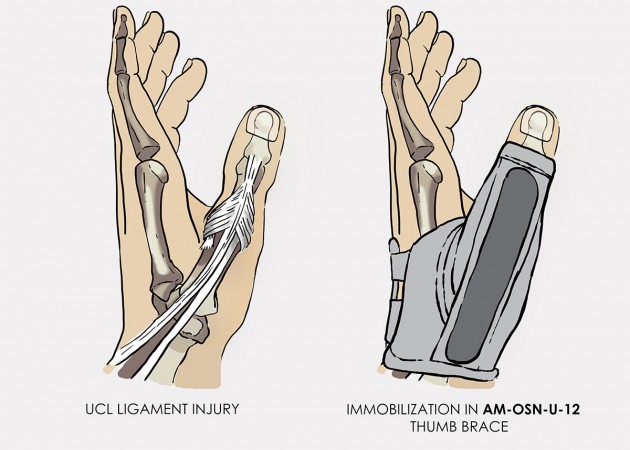 Purpose of use
Skier's Thumb – injury of the ulnar collateral ligament (UCL)
instability of the metacarpophalangeal joint of the thumb in the early osteoarthritis
joint dislocation
after osteotomy, arthroplasty or ligament reconstruction
Benett or Roland fracture
twisted CMC joint
thumb muscles strain
prophylactically in sport
Available sizes
Size
Wrist circumference
How to measure
S
13-15 cm
(5,1″-5,9″)
M
15,5-17 cm
(6,1″-6,7″)
L
17,5-19 cm
(6,9″-7,5″)
XL
19,5-21 cm
(7,7″-8,3″)
Left / right side available
Total height of the product: 10 cm (3,9″)
Shipping costs The price does not include any possible payment costs
Product reviews (0)