Skeleton Orthese For Lower And Upper Leg With Ergonomical Regulation Of Extend Of Movement At Each 15 Degrees And Function Of Correction Varus Deformity Of Knee Joint
Availability:
ONLY FEW IN STOCK
Description
SKELETON ORTHESE FOR LOWER AND UPPER LEG WITH ERGONOMICAL REGULATION OF EXTEND OF MOVEMENT AT EACH 15 DEGREES AND FUNCTION OF CORRECTION VARUS DEFORMITY OF KNEE JOINT
Product description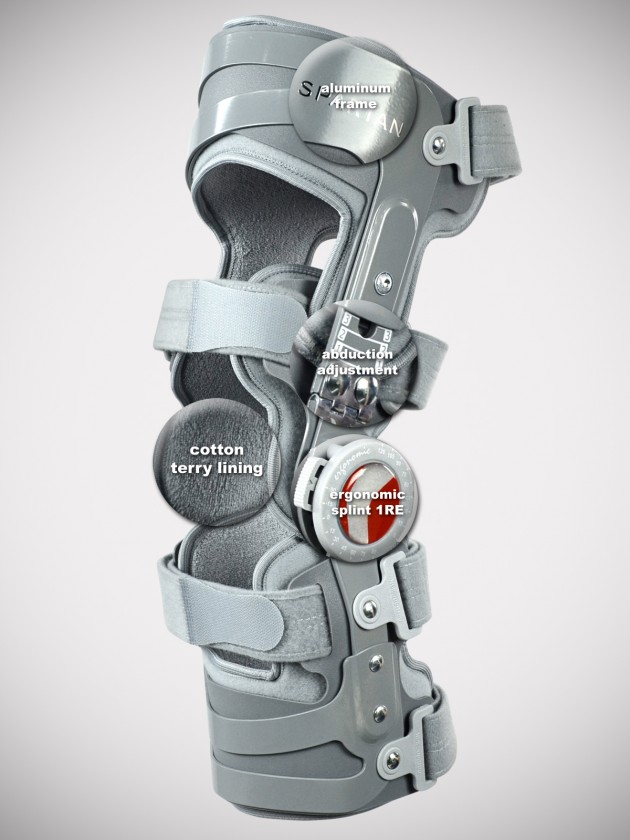 3 POINT BRACES
They are dedicated for patients to lighten the medial or lateral side of the knee joint. 3 points system allows to lighten articular surfaces of the femur and tibia, to reduce pressure on injured articular cartilage and decrease irritated pain receptors, which is maximum during the midstance (MST). Reducing the stress on the condyles helps to set the articular surfaces adequate against each other, what prevents knee valgus or varus.

VARSUS KNEE
VALGUS KNEE
The Spartans called themselves HOMOIOI what means "equal" or "equivalent".
The SPARTAN brace was created for patients with valgus and varus lower limbs deformities. It helps them to stop the progress of this conditions and to feel better and comfortable in society. The second reason of creating SPARTAN knee brace is giving them opportunity to adjust the range of motion in valgus or varus knee.
The SPARTAN brace is equipped in 3 Point System, which provides the best knee support and protection
Extremely strong frame is made of light aluminium 6061 T6, which is used in aeronautics guarantees the best stabilization in the market
The brace frame is protected by powder dye in the heating process, what protects its against the human sweat
The diagonal shape of the internal frame provides comfort of using and reduces the risk of irritation of the second limb.
Internal surface of the frame is covered by anatomical profiled elements made of polyamide. This solution helps to decrease the brace's force influenced on the patient's skin and increase the stabilization.
Internal soft lining of the frame is made of comfort foam, covered cotton and terry knitwear what helps to avoid the skin allergy.
The internal mounted special straps and anti-movement cushions are additional support and prevent the brace slipping.
The SPARTAN consists of 1-axial splint 1RE with ROM adjustment in every 15o.
The splints are equipped with the swivel mechanism what allows to lean splint from the knee joint axis and adjust the brace to every deformity (both valgus and varus).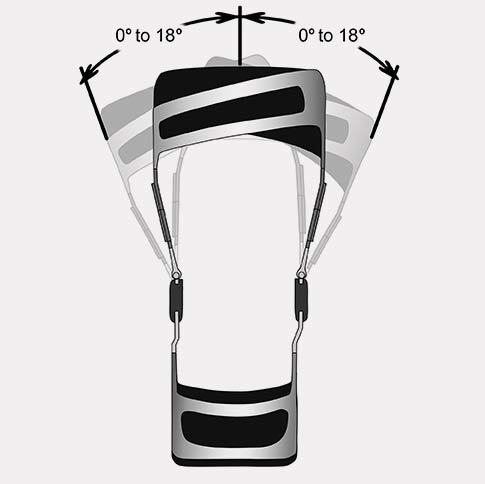 Operating principle of the SPARTAN brace
The brace is made of skin-friendly materials AirDistance II™ and Active 3D™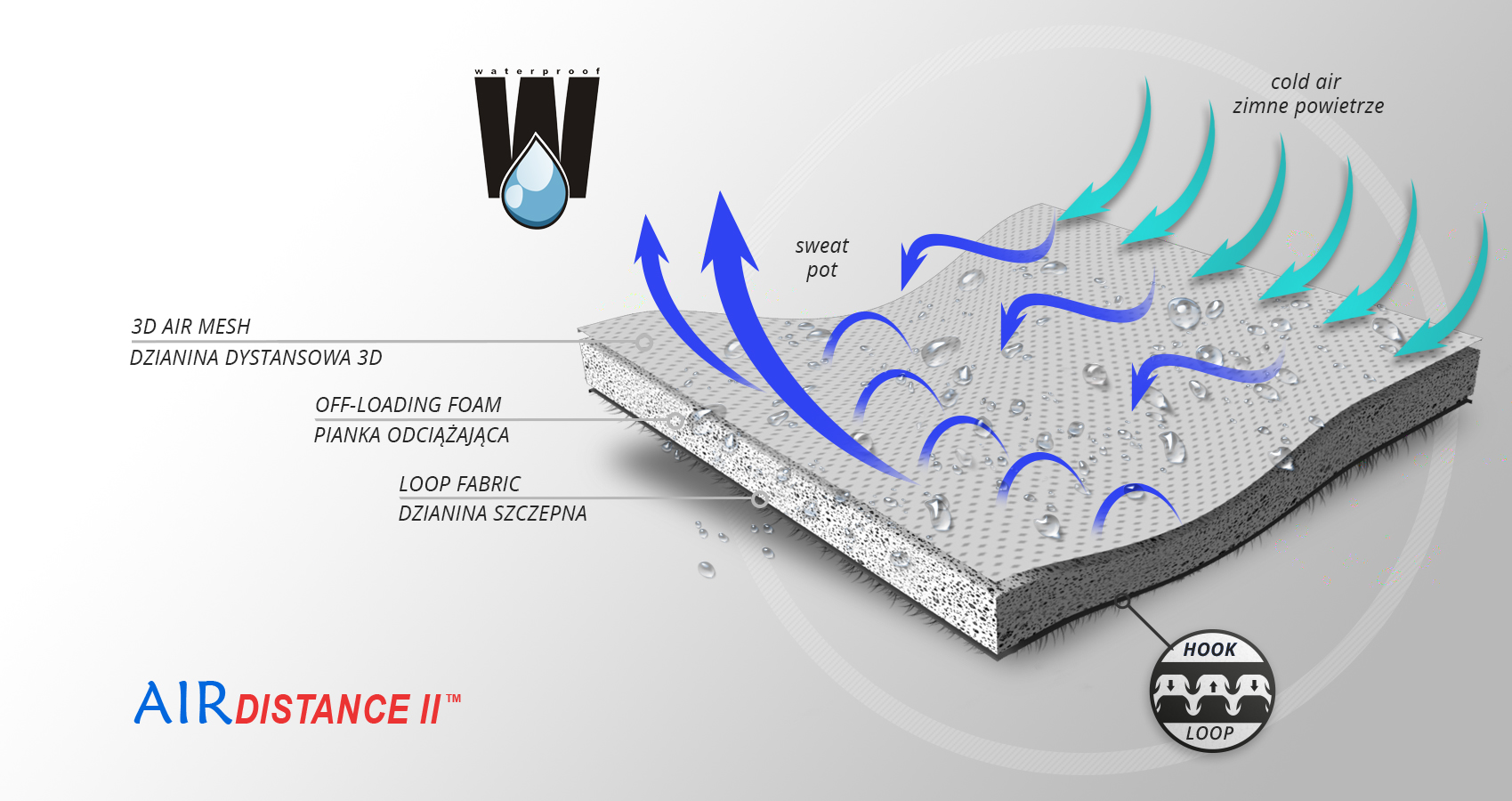 AirDistance II™ is an innovative technological fabric. It's 3-layered lamination, made of 3 parts: durable and self-gripping and polyamide layer, off-loading EVA foam and polyamide 3D spacer material. External part is used to attach hard components. EVA foam off-loads these splints and internal 3D spacer layer provides high air permeability and minimal water and moisture absorption. Waterproof material.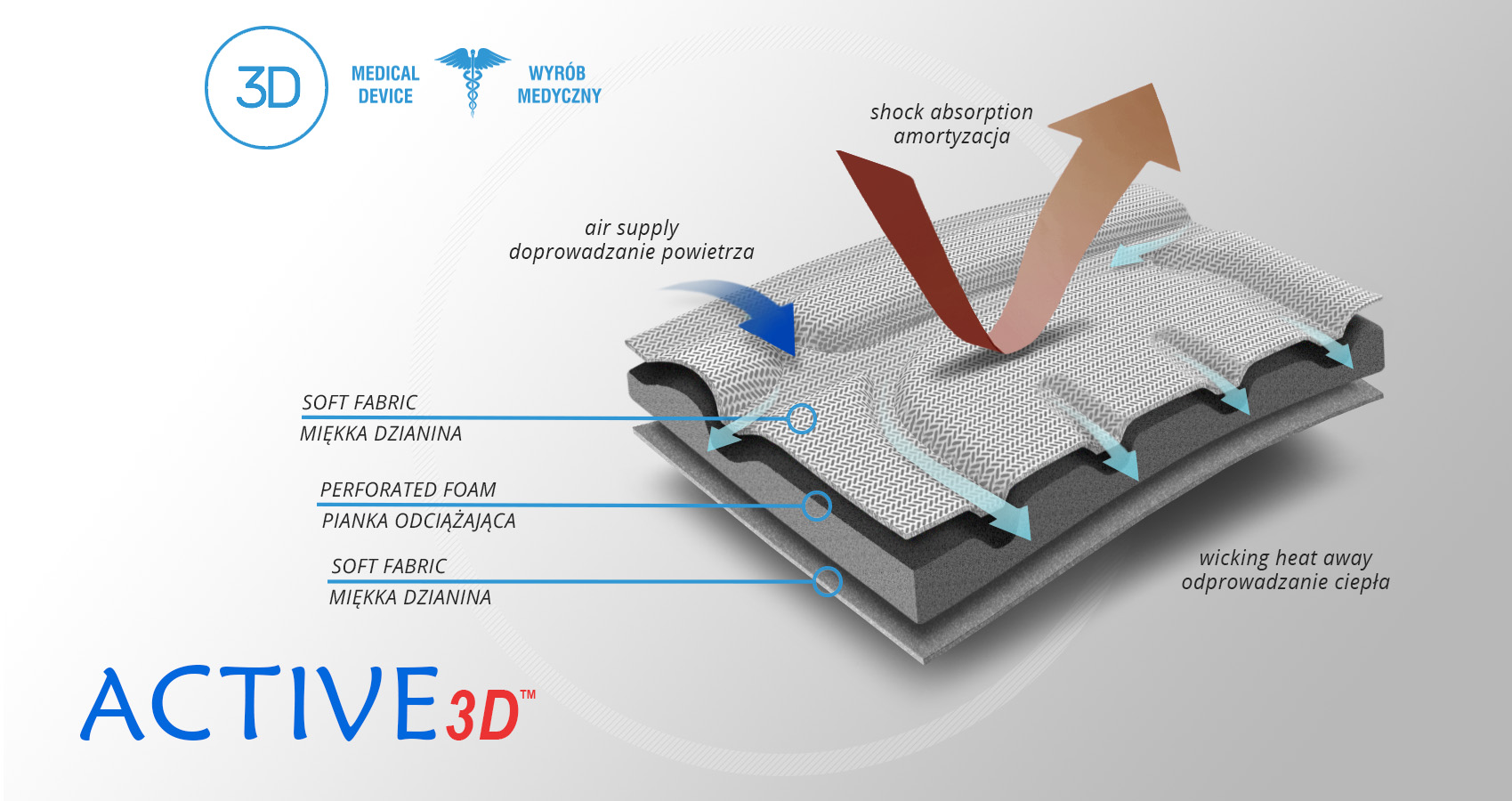 Active3D™ is thermoformed fabric made of special foamed, cell-closed designed material. It reduces the pressure on the body or any abrasions made by orthopaedic stays and aluminum splints. It is fully waterproof fabric and does not absorb sweat. It's easy to clean. Due to its features, the fabric is an excellent product for making medical orthopaedic braces and orthoses. ACTIVE 3D™ has various external self-gripping layers. Our material has special, thermoformed properties and may be shaped according to the functional goals of the final braces.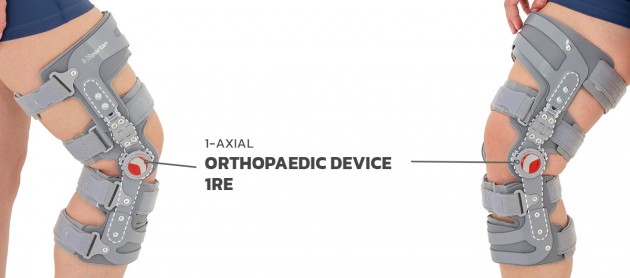 Purpose of use
knee valgus or varus as an result of the joint deformities, caused by joint degenerations or injuries
mild or severe ACL, PCL, MCL and LCL instability
rehabilitation after ACL or PCL reconstruction
mixed injuries ACL/PCL
SPARTAN brace is the strongest valgus and varus contraction
The SPARTAN brace is the best of the knee ligaments protection undoubtedly. It's especially created for patients suffer from knee deformities such as valgus or varus. SPARTAN provides maximum secure sense and the best knee protection.
Available sizes
Size
(A) Thigh circumference 15 cm above the center of the patella
(B) Calf circumference 15 cm below the center of the patella
(C) Splint length
How to measure
S
40-44 cm
(15,7″-17,3″)
30-34 cm
(11,8″-13,4″)
 35-37 cm
(13,7″-14,6″)
M
44-48 cm
(17,3″-18,9″)
34-38 cm
(13,4″-15″)
37-40 cm
(14,6″-15,8″)
L
48-52 cm
(18,9″-20,5″)
38-42 cm
(15″-16,5″)
40-43 cm
(15,8″-16,9″)
XL
52-56 cm
(20,5″-22″)
42-46 cm
(16,5″-18,1″)
40-44 cm
(15,8″-17,3″)
Size
Total length of product
S
min 36 – max 38 cm
min 14,2″ – max 15″
M
min 38 – max 41 cm
min 15″ – max 16,1″
L
min 41 – max 44 cm
min 16,1″ – max 17,3″
XL
min 41 – max 45 cm
min 16,1″ – max 17,7″
Left/right side available.
Splints 1RE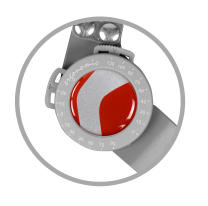 Splints 1RE – single axis orthopedic splints, used mainly in knee joint, upper limb and hip joint braces. The characteristic quality of this splint is, apart from wide range of motion adjustment in every 15 degrees, is also hyperextension adjustment in the secured range of -15 and -30 degrees. The splints are characterized by perfect lateral joint stabilization and low weight. The set-up of the angle adjustment clock doesn't require any tools, and special safety system prevents the change of the angle by unauthorized people. The splints are made of high quality aluminium alloy and plastic with carbon fibre. They are light and neutral to the influence of sweat and salt, properly firm, assuring correct functioning of the device. The splint and its design are patented in European Union by Reh4Mat company.
Oprional equipment
Shipping costs The price does not include any possible payment costs
Product reviews (0)