Shoulder Brace With Abduction And Adduction Adjustment
Description
SHOULDER BRACE WITH ABDUCTION AND ADDUCTION ADJUSTMENT
Product description
Made of ActivPren™ fabric. Possibility of wide range of adjustments, both: left and right side use. Stabilizes shoulder joint and shoulder blade.
ActivPren™ is an active 3-layered fabric made of elastic jersey layer and perforated neoprene foam. This lamination is very soft and high elastic. Foam's perforation improves the air circulation and maintains great skin's condition. The skin can breathe freely and its required temperature is maintained because of AirSupply System. This material is not knitte, what prevents skin against the skin abrasions in the compression zones. Our braces, made of ActivePren are the most durable and provide the best stabilization in the market. WATERPROOF MATERIAL.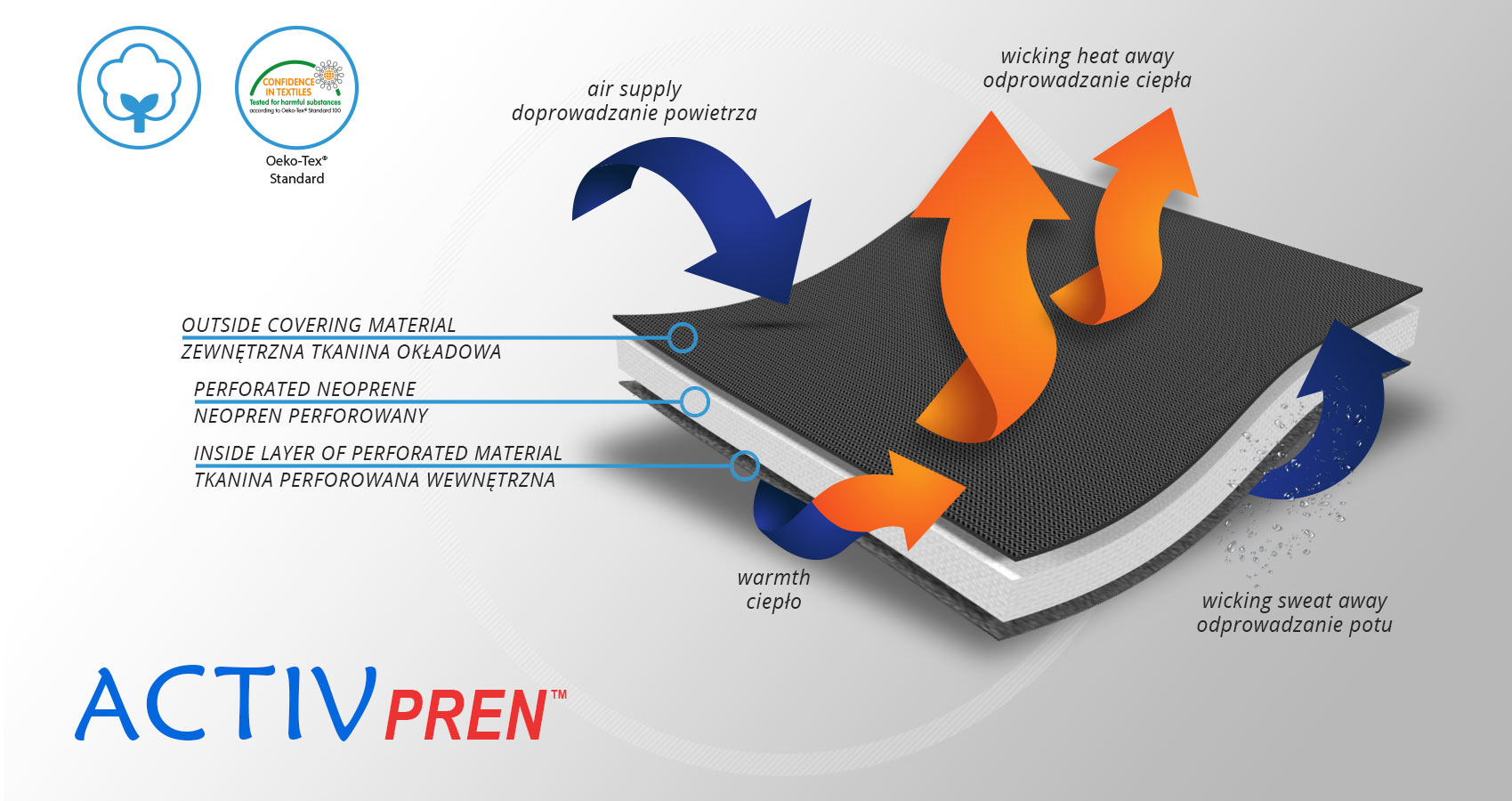 Properties
Stabilization of shoulder joint, acromioclavicular joint and shoulder-blade. Detainment of warmth, preventing body overcooling and overheating, Comfort of use – the support contains no thick fibres which can cause abrasions if pressed firmly on patient's skin, Simplicity of use- simple way to put the support on and take it off by the patient. The design of this support guarantees maximum comfort of use, no movement limitation for both women and men.
Applying
- after injury of the shoulder joint, acromioclavicular joint and elbow joint after treatment
- severe, chronic pain syndrome of arm and shoulder, post-injury changes, degeneration and pathology
Available sizes
Size
Arm circumference
How to measure
XS
23,5-26 cm
(9,3″-10,2″)

 

ATTENTION! The measurement has to be taken on a flexed elbow!

S
26,5-28 cm
(10,4″-11″)
M
28,5-31 cm
(11,2″-12,2″)
L
31,5-34 cm
(12,4″-13,4″)
XL
34,5-36 cm
(13,6″-14,2″)
XXL
36,5-40 cm
(14,4″-15,8″)
XXXL
40,5-45 cm
(16″-17,7″)
Total length of the product: 35 cm (13,8″)
Shipping costs The price does not include any possible payment costs
Product reviews (0)