Close High Abdominal Belt
€13.00 €4.17
€11.66 €4.17
Description
POSTURE BRACE WITH STAYS
Product description
Up-right holder consists of elastic tapes made of ActivRubber II™ and CottonComfort™ and back pelotte, made of Active 3D™ and equipped with orthopaedic nibs. Back pelotte is attached to the elastic shoulder tapes going through the shoulders and crossing in the loins area of the spine and fastened on the belly. Such construction of the product guarantees correction of the posture for adults as well as children. Special lining protects the tapes from rippling and makes the tape stick to the patient's body.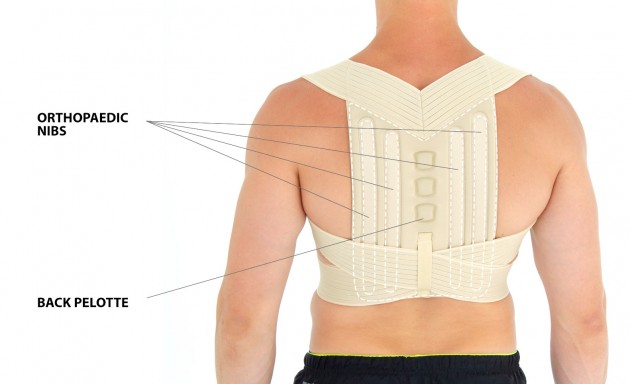 Active3D™ is thermoformed fabric made of special foamed, cell-closed designed material. It reduces the pressure on the body or any abrasions made by orthopaedic stays and aluminum splints. It is fully waterproof fabric and does not absorb sweat. It's easy to clean. Due to its features, the fabric is an excellent product for making medical orthopaedic braces and orthoses. ACTIVE 3D™ has various external self-gripping layers. Our material has special, thermoformed properties and may be shaped according to the functional goals of the final braces.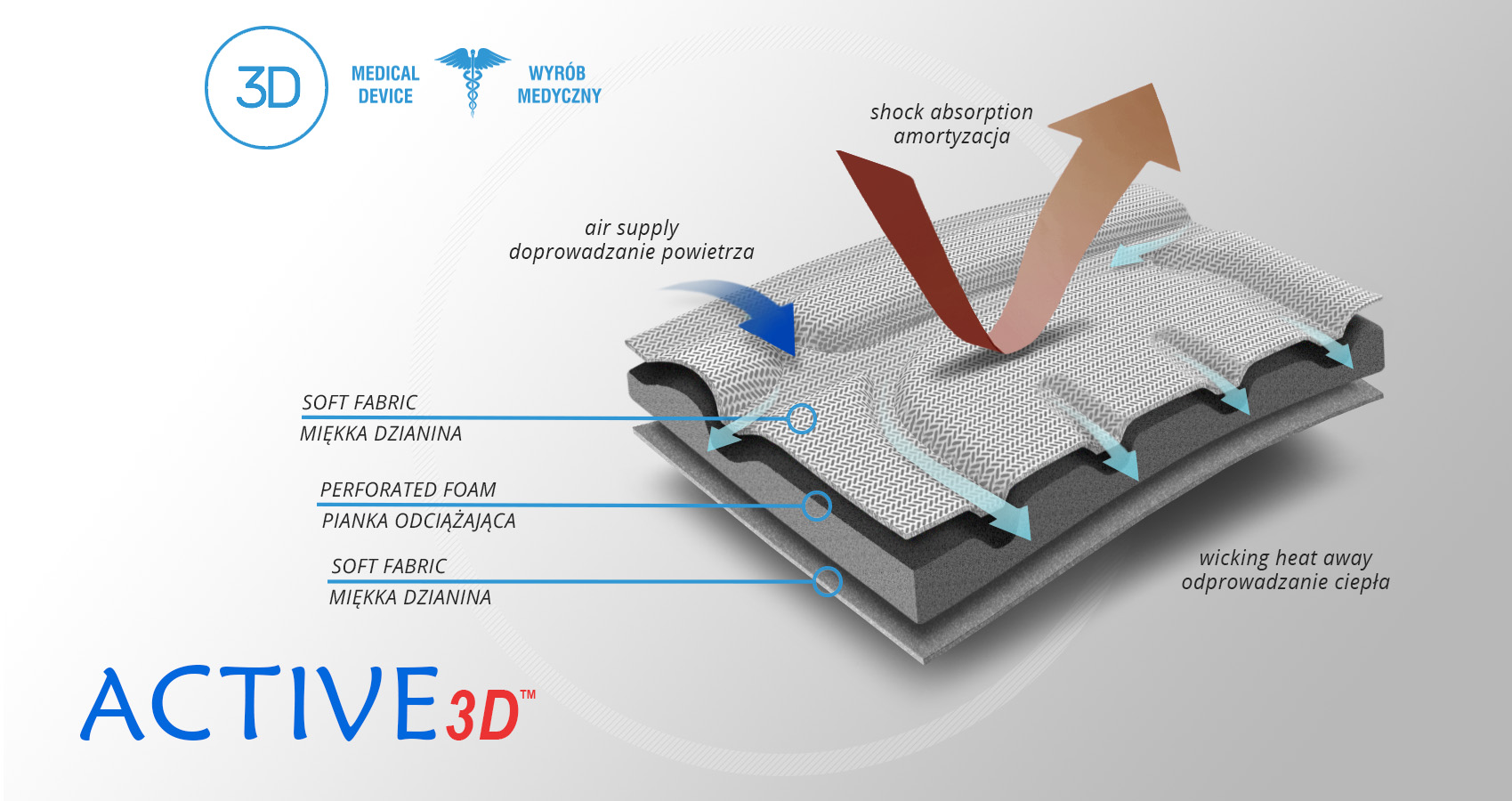 ActivRubber II™ is strong and bidirectional elasticity. It can be stretched, increasing the length and width, what improves compression. Between the braids air flows freely and skin can breathe. In addition in high compression, these rubber braids provide a gentle massage for skin. Our orthopedic rubber is very friendly for skin.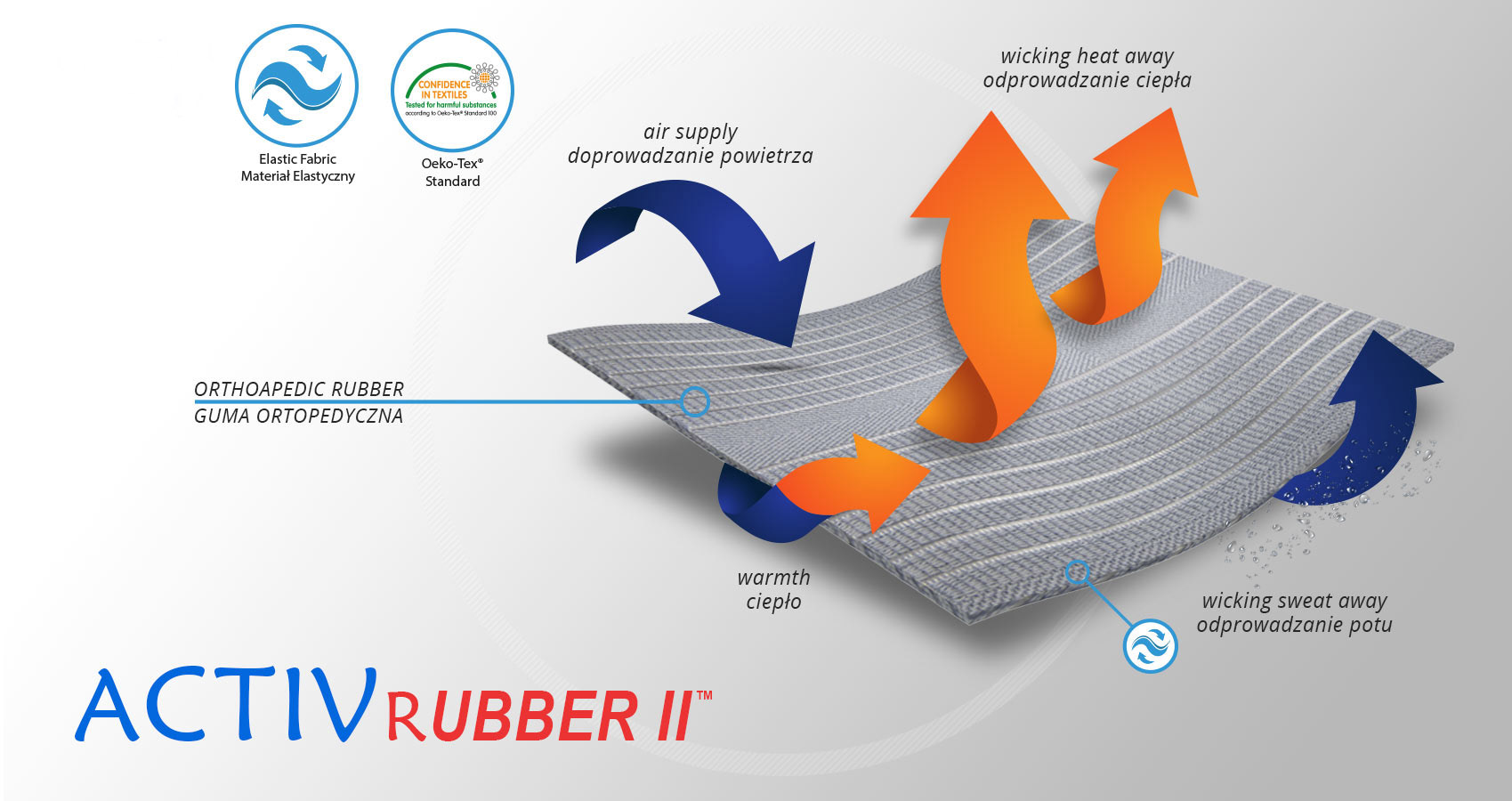 Properties
- SKIN FRIENDLY PRODUCT- up-right holder has been made of orthopaedic rubber, which is neutral to patient's skin.
- EFFECTIVENSS OF STABILIZATION- thanks to 4 orthopaedic nibs the stabilization is exceptionally good.
- COMFORT OF USAGE- its usage of the up-right holder is comfortable- thanks to its skin-color it is hardly noticeable on patient's body.
Purpose of use
The up-right holder should be used in following cases:
- injury of the shoulder which doesn't require surgery
- pains of the chest area of the spine
- increased chest kyphosis
- required correction
Available sizes
Size
Chest circumference
How to measure
S
70 – 80 cm
(27,6″ – 31,5″)
M
80,5 – 90 cm
(31,5″ – 35,4″)
L
90,5 – 100 cm
(35,4″ – 39,4″)
XL
100,5 – 125 cm
(39,4″ – 49.2″)
2XL
125,5 – 140 cm
(49.2″ – 55,1″)
Size
Total height of the product
front
rear
S
6 cm (2,4″)
25 cm (9,8″)
M
L
32 cm (12,6″)
XL
2XL
Shipping costs The price does not include any possible payment costs
Product reviews (0)