Description
NEURO – ARM SLING
Product description
The Neuro Arm Sling is developed in order to provide stabilization and partial immobilization for upper extremity in cerebral palsy or neurological disorders.
The shoulder strap is made of auto-adhesive textile, allowing wide range of adjustment on different anatomies of the patients. Adjustable soft and comfortable padding for neck.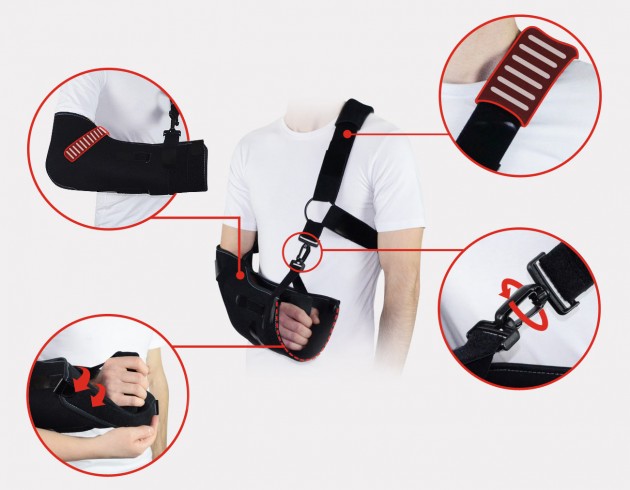 Elbow and Forearm areas are stabilized by wraparound velcro strap.
Front supporting system consists of rotating buckle, provides anatomical positioning of the orthosis.
Anatomically shaped armslingallows the possibility of length adjustment for forearm. The Neuro Arm Sling offers a possibility to assemble a handle support or silicone ball for hand exercises therapy.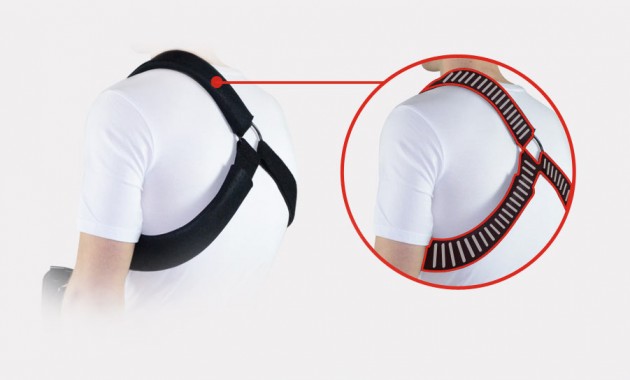 The Back construction of the y-shaped straps relieves the neck fatigue and shoulders pressure.
Available sizes
Single Size – Fits Both Sides
Properties
Universality of Product – Neuro Arm Sling can be used for Right and Left side.
Comfortable for Patients – Lightweight orthosis allows to everyday life activities
Easy Fitting – the patient can wear on/off the orthosis without external help or assistance. Easy to use.
Indications

- Shoulder Diseases and Disorders
- Hemiplegic shoulder
- Subluxation of Shoulder
- Pathologies requiring Immobilization of Elbow and Shoulder ( post traumatic, post-surgery)
- Dislocation of Shoulder
- Scapula immobilization and support
- Humerus subcapital fractures
- Immobilization for rotator cuff repairs
- Soft Tissue
- Elbow immobilization
Construction
The Orthosis is made of ActivDistance II™ and ActiveDistance™.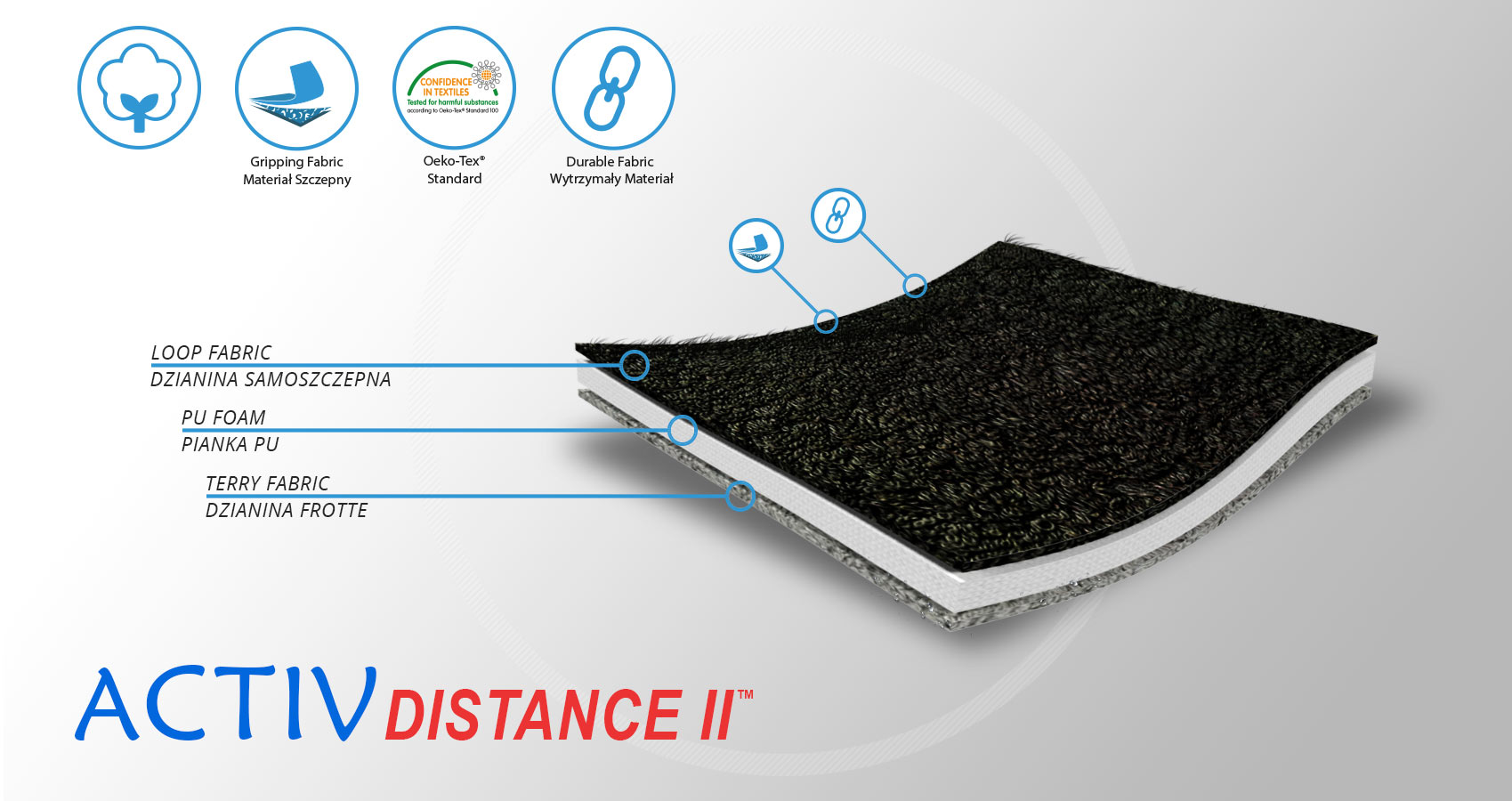 ActivDistance II™ is an active 3-layered fabric made of non-elastic polyamide self-gripping layer, comfort foam and cotton terry. The last one layer is responsible for maintaining your skin dry. This material is skin-friendly and has the Oeko-Tex Standard 100 certificate. Self-gripping function of ActivDistance II™ allows to fit the braces precisely.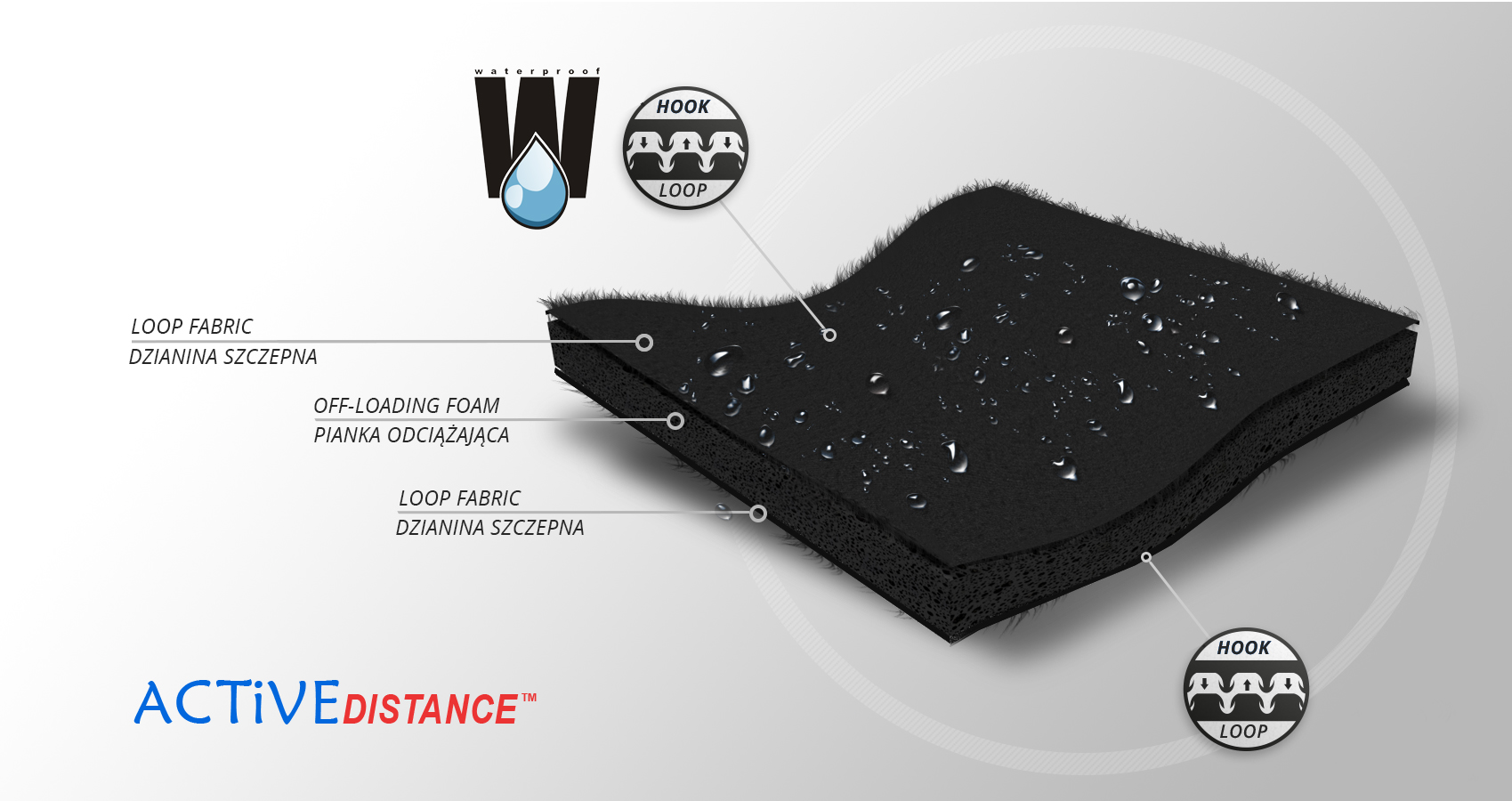 ActiveDistance™ is an technical off-loading lamination with 3-layered construction. It's made of EVA foam double-sided laminated with non-elastic polyamide layer that is easy to attach. This self-gripping function of ActiveDistance™ provides wide range of adjustment and perfect fitting. What is important, ActiveDistance™ is non-elastic fabric so it stabilizes your body in a perfect way. Thanks to using the comfort foam, the device is really soft what influences on the comfort of using it. Waterproof material.
Available sizes
Size
Waist circumference
How to measure
Single size, fits both sides
min 65 cm – max 145 cm
(min 25,6″ – max 57,1″)
Total height of the product: 21 cm (8,3″)
Shipping costs The price does not include any possible payment costs
Product reviews (0)