Modular Shoulder Brace
Availability:
OUT OF STOCK
Description
HUMERI
MODULAR SHOULDER BRACE
Humerus fracture
The humerus, so-called the upper arm bone, is a long bone that runs from the shoulder and scapula to the elbow. The bone is surrounded by many nerves which make our limb movable. One of the large nerves in the arm is known as the radial nerve. The humerus midshaft fracture is often associated with the radial nerve's injury. Damage to this nerve may cause symptoms in the wrist and hand and may result in "drop arm".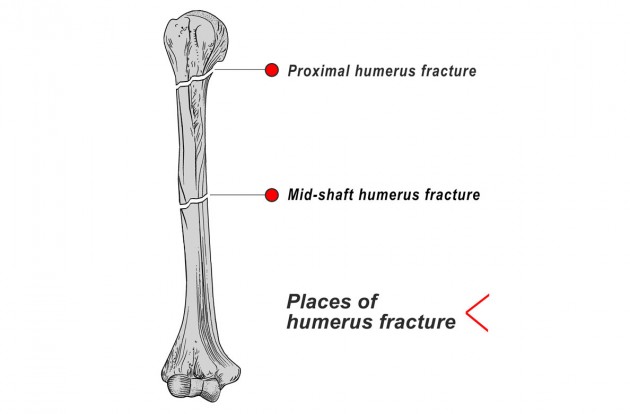 Proximal fractures are common among seniors who suffer from osteoporosis and fall onto an outstretched arm. Mid-shaft humerus fractures occur mainly in adults. They are result of e.g. collision between athletes in contact sports or car accidents. In this case, radial nerve injury and drop arm associate with mid-shaft fracture.
Most humeral fractures will heal without surgery, only with immobilization. In case of both, proximal and mid-shaft humerus fractures, we highly recommend our innovative modular shoulder brace AM-BX-01.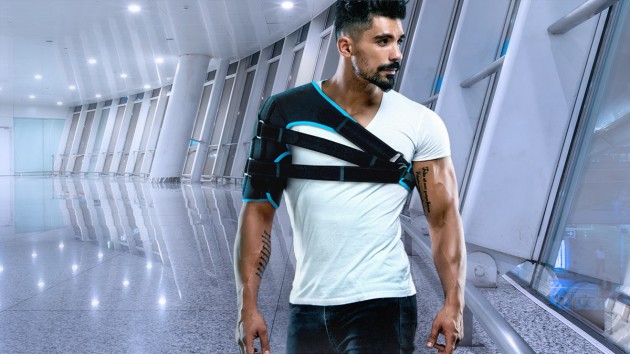 Product description
AM-BX-01 shoulder brace treats proximal and mid-shaft humerus fractures. It provides 3 degrees of stabilization: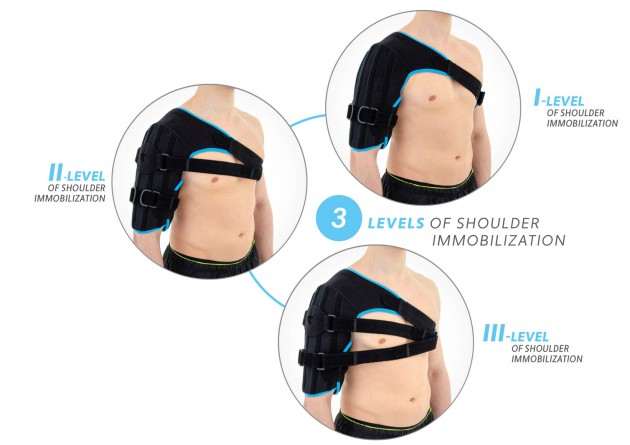 Our AM-BX-01 shoulder brace bases on the traction movement. The humerus is immobilized and hangs along the body. Its weight causes traction which keeps the fragments of fractured bone and improves the healing. AM-BX-01 brace prevents also against the forming of the false joint.
Our innovative AM-BX-01 shoulder brace is made of AeroSpace II™ and ActivPren™.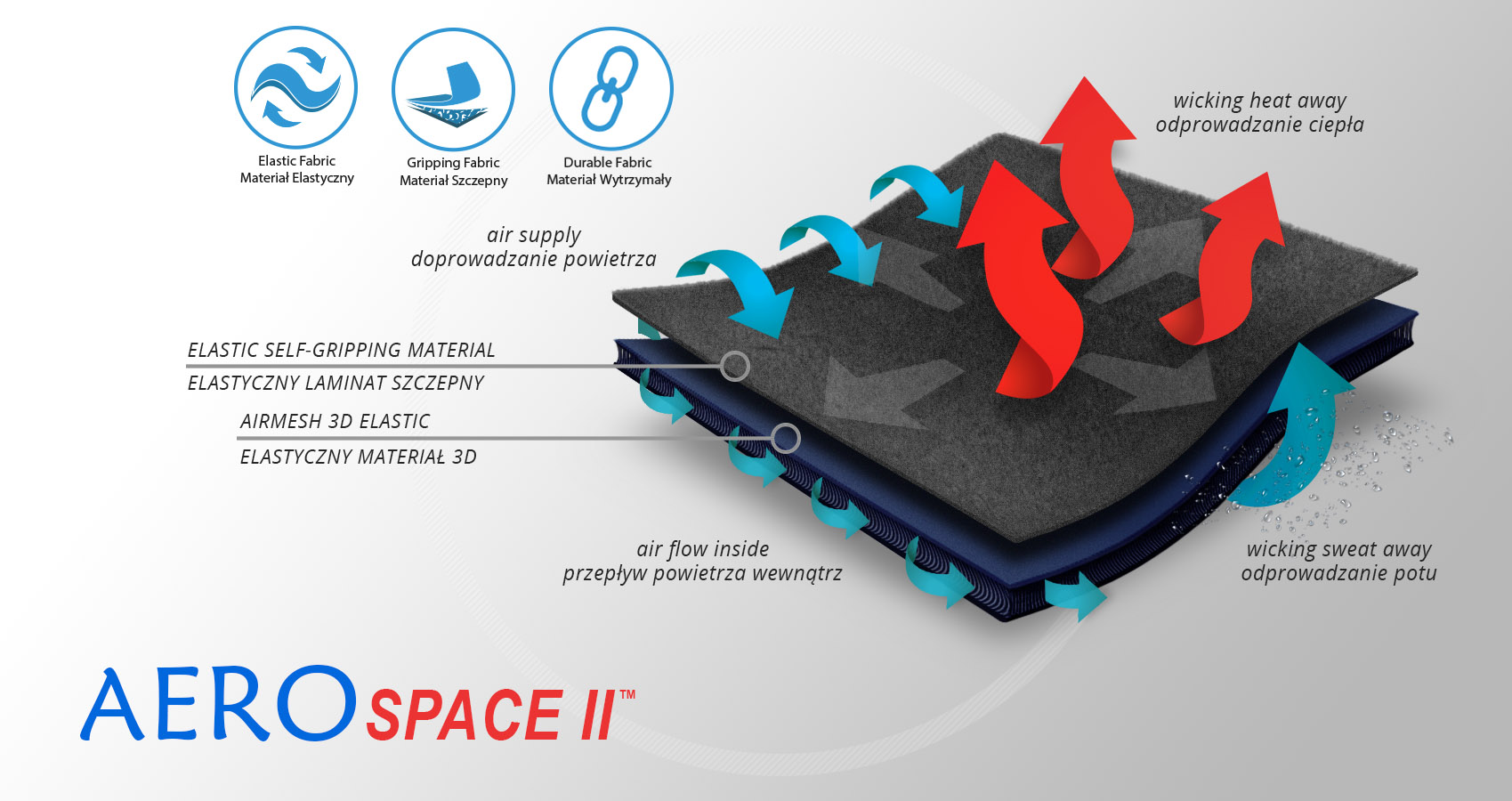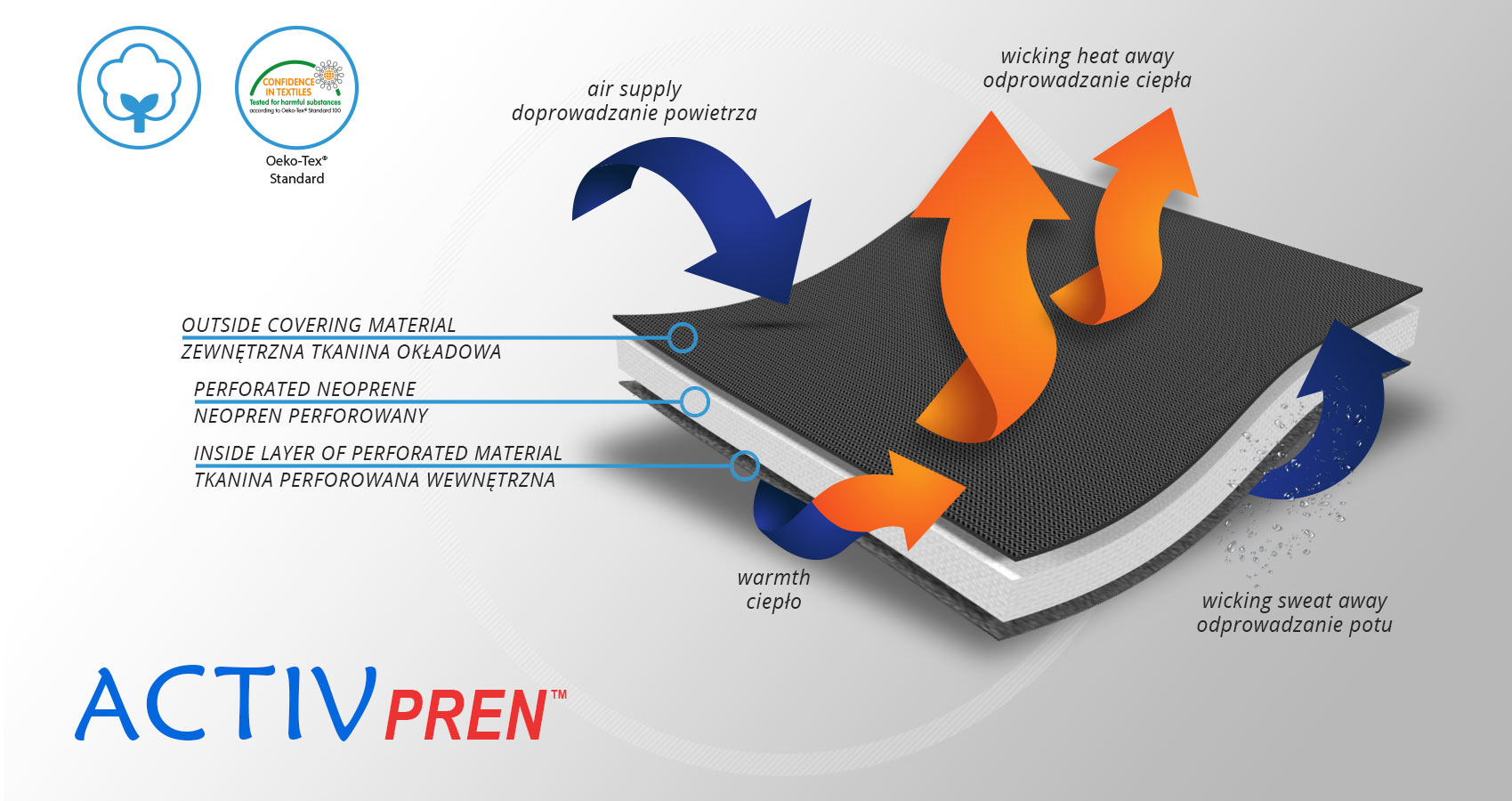 ActivPren™ is an active 3-layered fabric made of elastic jersey layer and perforated neoprene foam. This lamination is very soft and high elastic. Foam's perforation improves the air circulation and maintains great skin's condition. The skin can breathe freely and its required temperature is maintained because of AirSupply System. This material is not knitte, what prevents skin against the skin abrasions in the compression zones. Our braces, made of ActivePren are the most durable and provide the best stabilization in the market. WATERPROOF MATERIAL.
Modular arm and shoulder brace AM-BX-01 immobilizes the shoulder and arm. Removable spiral bonings, placed in 8 pockets, provide smooth stabilization adjustment. The brace is made of soft, not rigid fabrics. It works with your muscles and increases the circumference due to muscles tension.
Shoulder brace AM-BX-01 is equipped with special wraparound arm strap. It is an independent element for perfect circumferential adjustment. Due to this fact, our brace maintains the limb's shape perfectly.
Additional Velcro element with wraparound strap. It provides smooth adjustment of the arm abduction – the lower strap's location, the stronger arm adduction.
AM-BX-01 shoulder brace provides complex immobilization and fracture treatment in case of humerus injury. This is the only one product on the market which ensures 3 degrees of arm and shoulder stabilization. Due to innovative design, the brace fits for both arms.
Purpose of use
humerus fracture
humerus contusion
false joint of the arm
after surgery immobilization
rotator cuff injuries
shoulder dislocations
frozen shoulder
SLAP tear
Available sizes
Size
Circumference measured around the head of the humerus and the armpit
How to measure
Universal
min 90 cm – max 110 cm
min 27.6″ – max 43.3″
X-Size
min 110,5 – max 140 cm
min 35.4″ – max 55.1″
| | |
| --- | --- |
| Size | The length of the arm element |
| Universal | 30 cm (11.8″) |
| X-Size | 34 cm (13.4″) |
Fits for both forearms.
Shipping costs The price does not include any possible payment costs
Product reviews (0)