Close High Abdominal Belt
€13.00 €4.17
€11.66 €4.17
Lumbosacral Brace With Removable Straps
Description
LUMBOSACRAL BRACE WITH REMOVABLE STRAPS
Product description
With increasing age our spine carries the growing weight, but when it says "enough!", it turns out that your spine rules your body. Without it we can't even move the smll finger. Every day we stress our backbone by daily activities such as washing the dishes, cleaning or cooking. When you feel the pain in L-S region you should apply our spine brace OT-03 prophylactically.
The brace is anatomic-shaped what allows the brace to fit to every build.
Lateral parts of the device are made of perforated orthopaedic foam that has one-direction elasticity. This perforation allows skin to breath what improves the comfort of using.
Schematic drawing of the AirRubber™ fabric: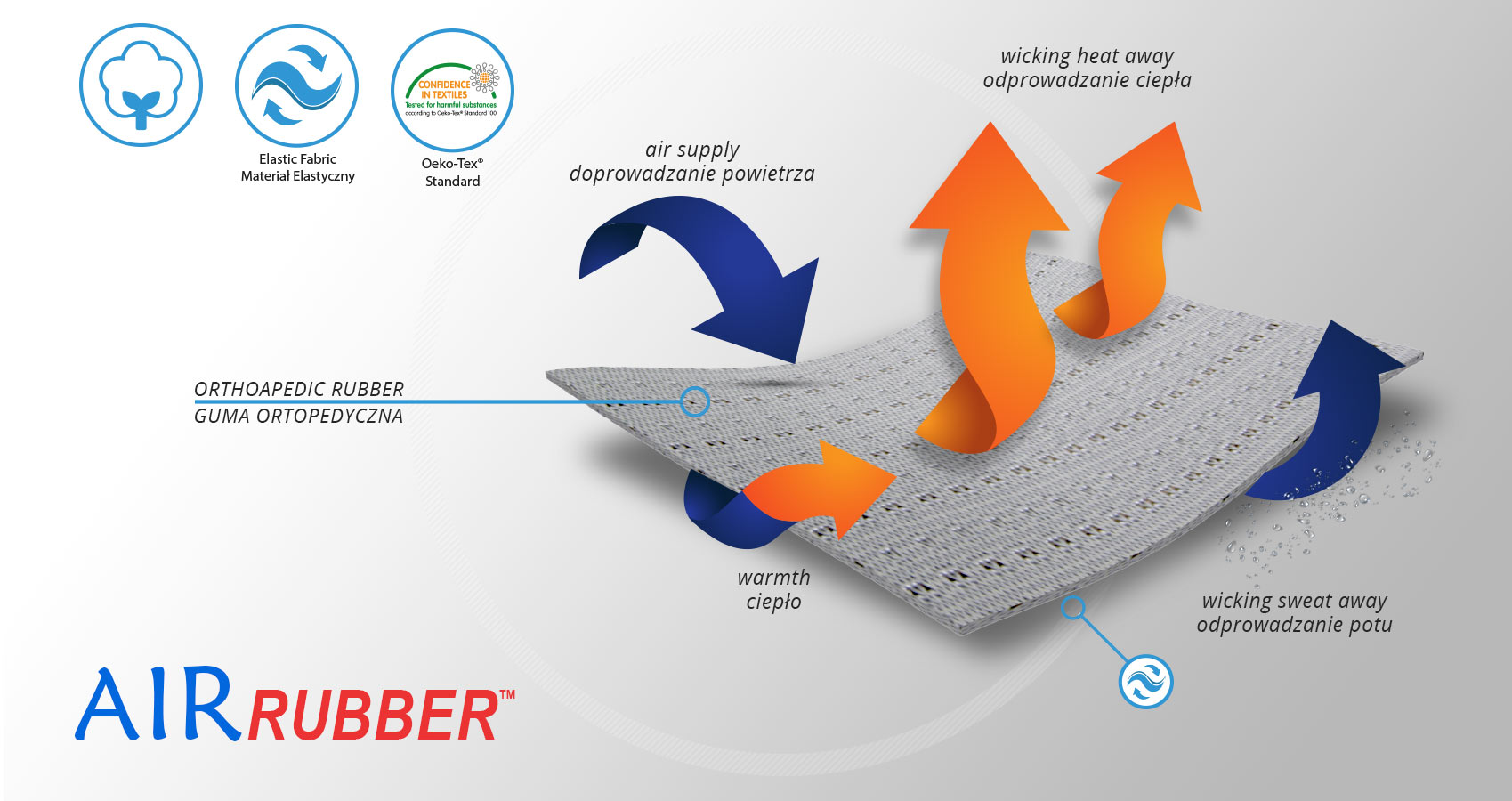 AirRubber™ has unidirectional elasticity and it's breathable. This lamination is perforated. Between the braids air flows freely and skin can breathe. In addition in high compression, these rubber braids provide a gentle massage for skin. Our orthopedic rubber is very friendly for skin.
Depending on the size, there are 4 or 6 orthopaedic spiral bonings in the rear part.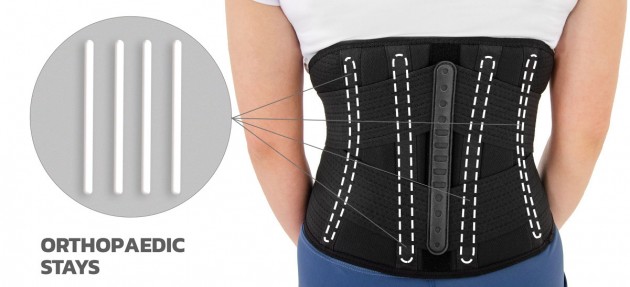 The device is equipped with removable straps and works in two steps. During severe pain it is necessary to wear complete brace, but when the pain is reducing you can remove the straps what decreases the level of stabilization and make the brace lighter and more comfortable.
The fastener is asymmetric. This solution allows to fit the brace to the body in range of the one size.
Spine brace OT-03, thanks to anatomic-shaped splints, stabilizes and supports spine in L-S part. It supports the abdominal wall and has the analgesic properties thanks to compression and regular temperature. The brace improves mobility, reduces and prevents against the pain and increases the quality of life.
Purpose of use
severe L-S syndrome
L-S degeneration
lumbar discopathy
after surgeries
lumbar deformities
lumbosacral spine stressed
Available sizes
Size
Waist circumference
How to measure
S
65-75 cm
(25,6″-29,5″)
M
75-85 cm
(29,5″-33,5″)
L
85-97 cm
(33,5″-38,2″)
XL
97-110 cm
(38,2″-43,3″)
XXL
110-125 cm
(43,3″-49,2″)
XXXL
125-145 cm
(49,2″-57,1″)
Total height of the product:
front: 15 cm (5,9″)
rear: 29 cm (11,4″)
Shipping costs The price does not include any possible payment costs
Product reviews (0)