Close High Abdominal Belt
€13.00 €4.17
€11.66 €4.17
Long Open Hand And Forearm Brace With Thumb Abduction And Finger Seperation
Description
LONG OPEN HAND AND FOREARM BRACE WITH THUMB ABDUCTION AND FINGER SEPERATION
Product description
Hand and forearm brace made of AirSanmed II™ and equipped with VELCRO tape which enables perfect fit of the brace to the limb. It stabilizes the carpal joint, wrist, knuckle joint and second and fourth finger. Use: after injury of forearm, knuckle joint and wrist requiring stabilization of the thumb (even after breakage of forearm bones, wrist and hand) after surgery, in case of infective bursitis and paresis of upper limbs.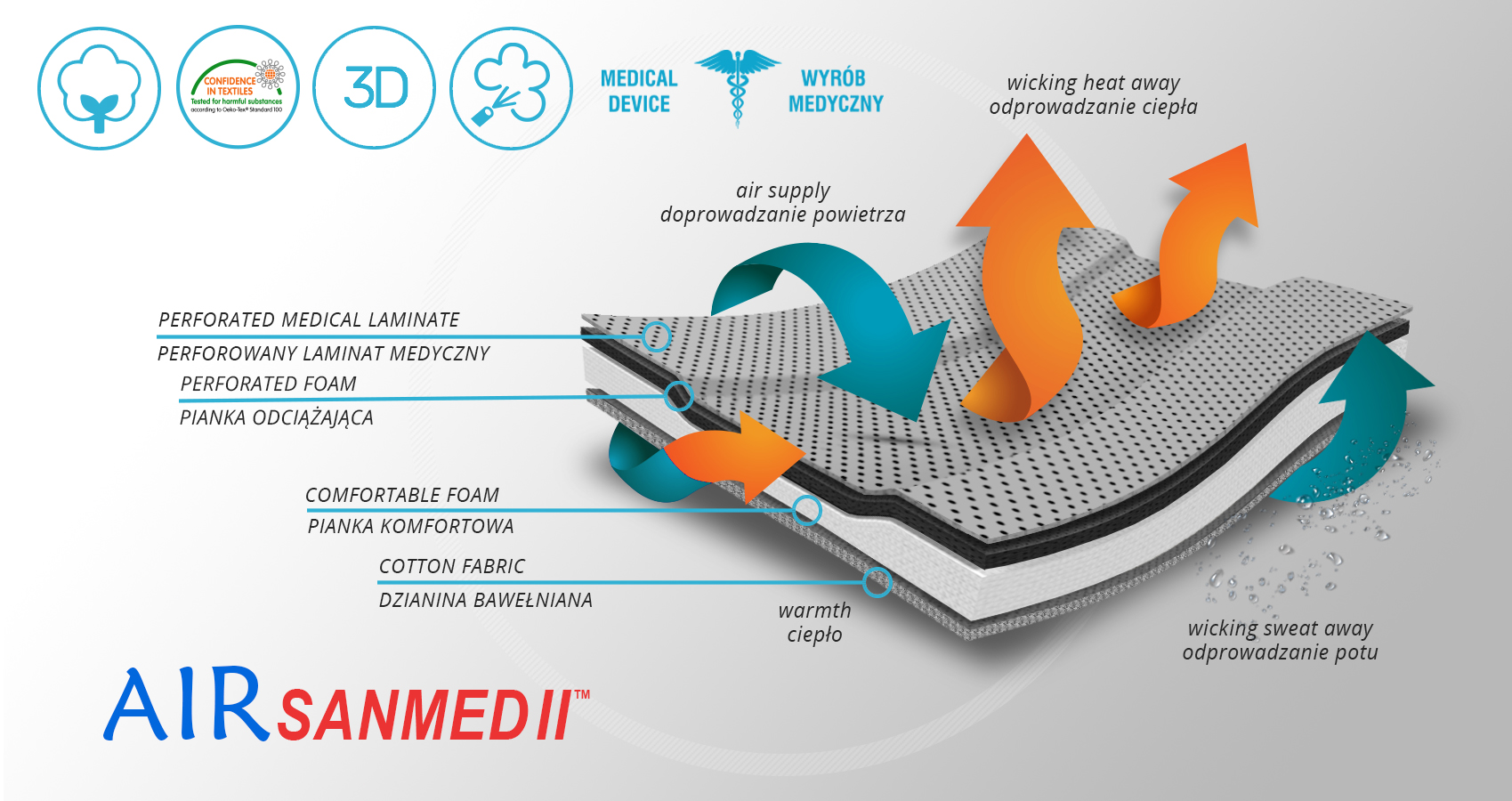 AirSanmed II™ is a multi layered intelligent orthopedic textile which is perfect for orthopedic braces production. It helps to maintain its functionality and high comfort of use. External vapour barrier is washable and possible to chemical or vapour disinfection. It is perforated and laminated with off loading foam. Due to this fact, the fabric is breathable and reduces the pressure of aluminum stays and splints. Off-loading foam is connected with soft, comfort foam improving the comfort of use. It's laminated with soft, breathable cotton with pH neutral for human's skin. This knitted cotton is certified with OekoTex Standard100 and fully skin-friendly.
ALLOWABLE DISINFECTANTS !!!
Type of active agent or surface-active agent
Maximum content in disinfectant
Spray the surface of the device with disinfectant, leave it for disinfectant's activation, then wash the device and dry it.
2-propane
35%
1-propane
25%
Ethanol
10%
Alkyl Dimethyl Benzyl Ammonium Chloride
0,2%
Glucoprotamine
25%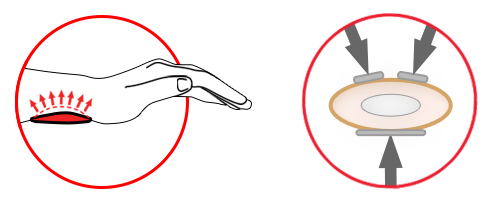 3 points stabilization
L3P (LOCK 3 POINTS)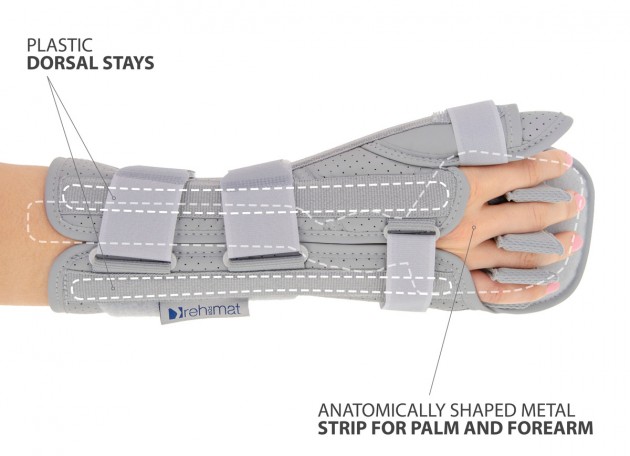 Purpose of use
Should be applied in cases of:
- dislocation of carpal joint,
- damages of tendon and tendonitis,
- severe pain of wrist,
- severe or chronic osteitis of wrist or metacarpus,
- operations ( orthopedic, rheumatologic),
- neurological illnesses of central or peripheral origin,
- fractures of bones that do not require plaster dressing.
Available sizes
Size
Wrist circumference
How to measure
S
13-15 cm
(5,1″-5,9″)
M
15,5-17 cm
(6,1″-6,7″)
L
17,5-19 cm
(6,9″-7,5″)
XL
19,5-21 cm
(7,7″-8,3″)
Size
The length of the orthosis
S
30 cm
(11,8″)
M
35 cm
(13,8″)
L
38 cm
(15″)
XL
Left/right side available.
Shipping costs The price does not include any possible payment costs
Product reviews (0)