Close High Abdominal Belt
€13.00 €4.17
€11.66 €4.17
Lace-up Wrist Brace With Thumb Stabilizer With BOA System
Description
LACE-UP WRIST BRACE WITH THUMB STABILIZER
WITH CCA SYSTEM
Product description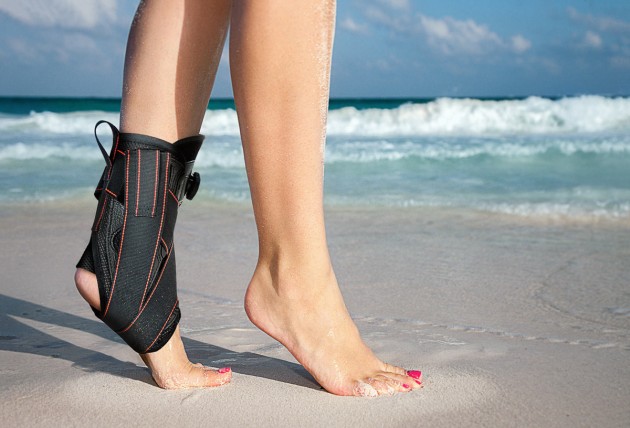 Ankle sprain is the most common injury, but not in skiers where ski boots provide good joint support. Injury can occur during sport trainings such as: running, football or fitness. The 1st degree of sprain based on stretching the soft tissues (ligaments). But, the next degrees (2nd and 3rd) causes ligament rupture with swelling and pain.
Treatment? In the first degree cold pack therapy can be enough. But, if the injury is more serious, the pain relief creams and immobilization in ankle brace are necessary.
Ankle brace AM-OSS-03/CCA can be used as prophylactic during e.g. sport or as a support after injury.
Our brace is made of innovative fabric called AeroSpace™ and ActivSpace™.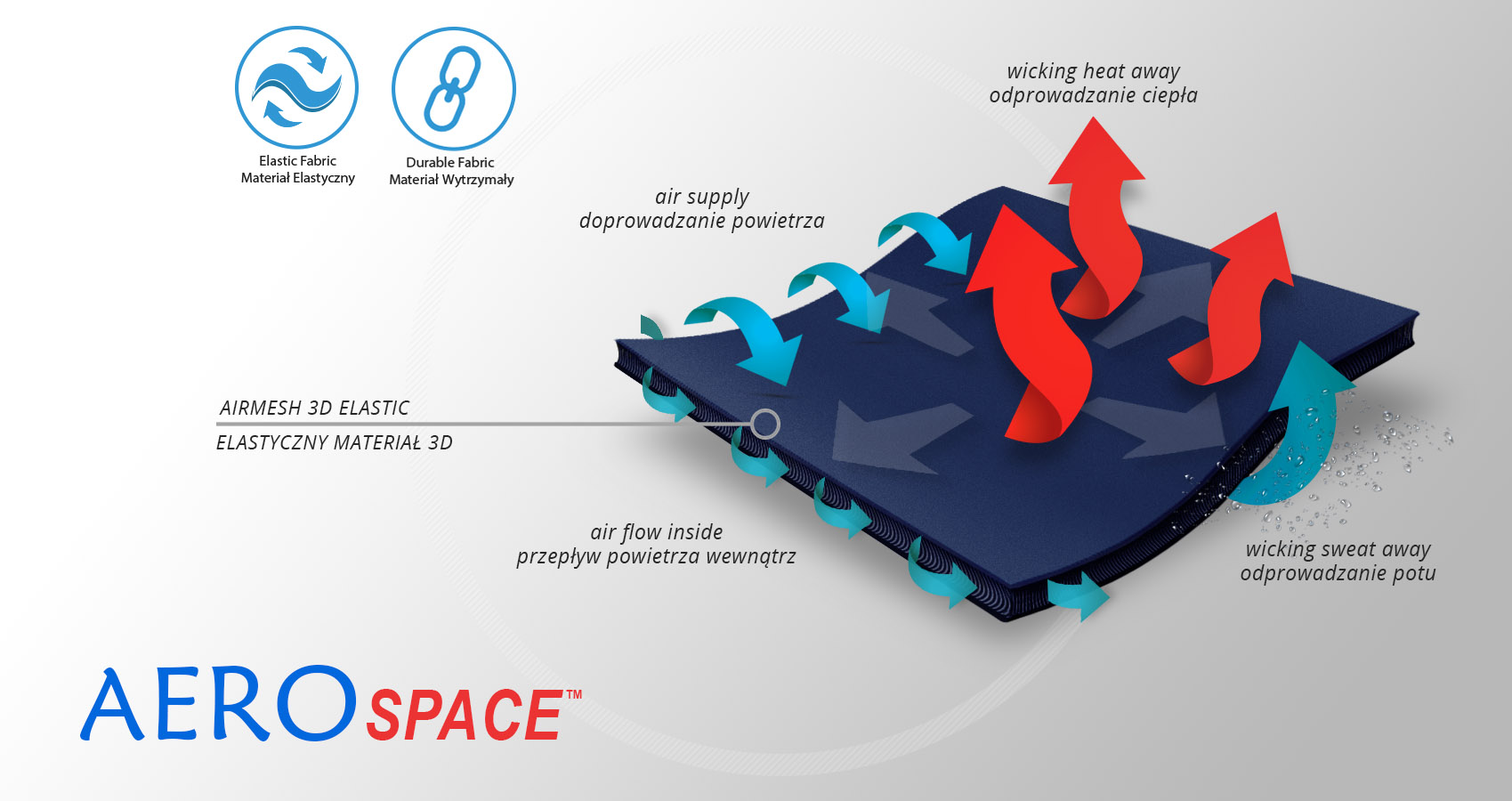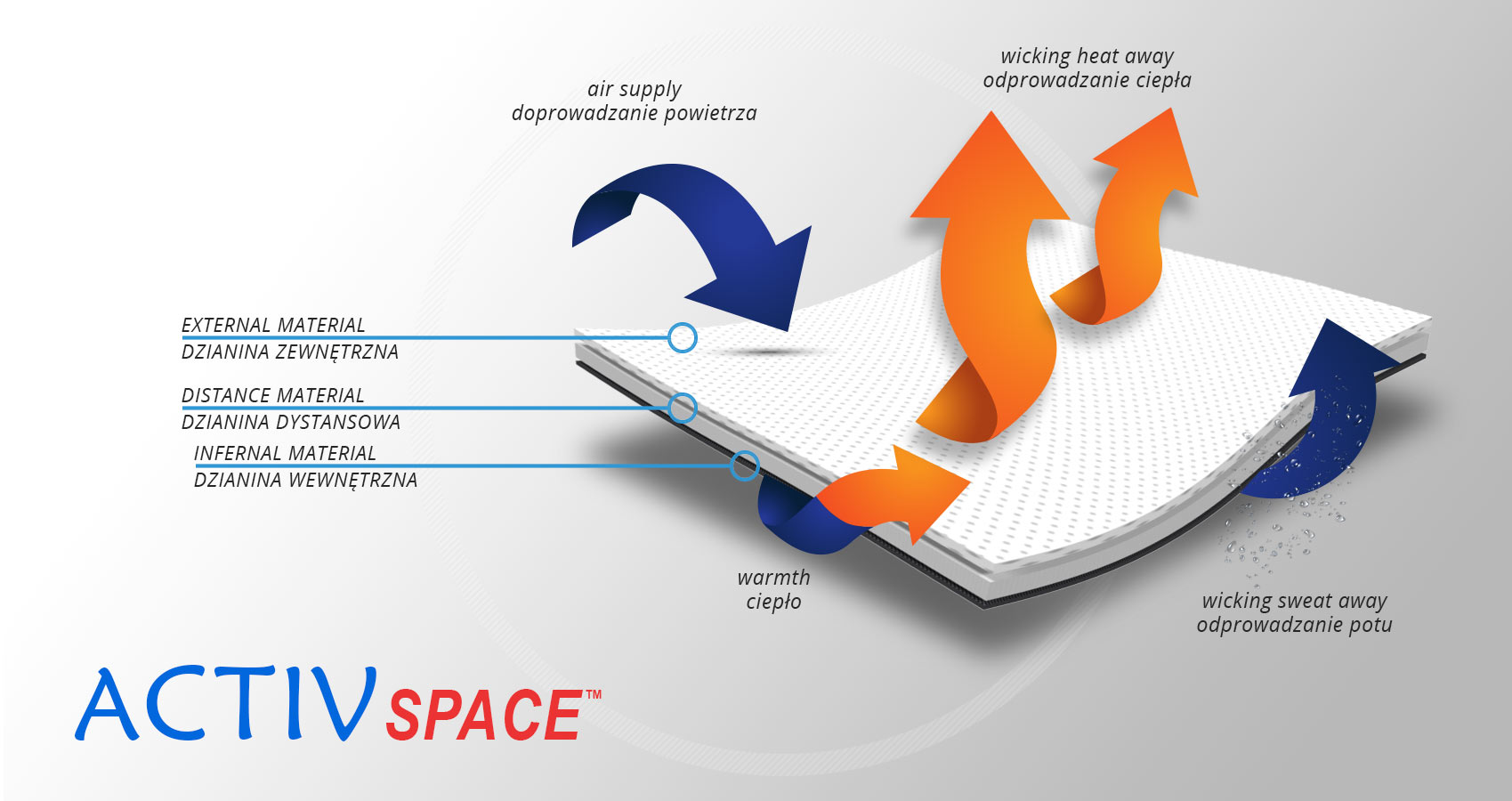 ActivSpace™ is a spacer, polyamide 3D lamination with high skin ventilation. It is very lightweight, consisted of 2 layers. Between them, we use polyamide braids with 4 mm width. ActivSpace™ is not elastic what improves stabilization. Inside the lamination, between 2 layers, the air flows freely, maintaining minimal water and moisture absorption. Waterproof material.

Lateral support, tapes and innovative BOA® Fit System provides AM-OSS-03/CCA fits to body's shape and stabilizes the ankle.
Our BOA® Fit System provides different levels of compression of ankle joint. It's based on differential polyamide grommets, steel wires covered by plastic and knobs. This construction improves durability and comfort of use.
AM-OSS-03/CCA can be used prophylactically or after injury as an support. The ankle brace's shape allows to use it in sport shoes. The brace is for both legs.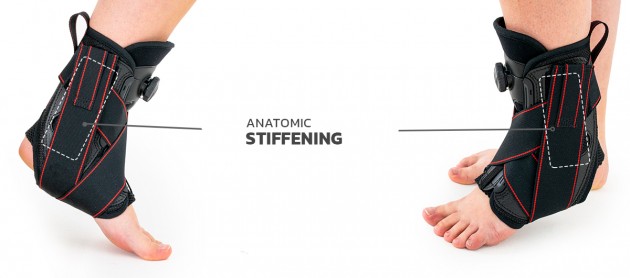 Purpose of use
strain or sprain ankle joint,
ankle fracture,
chronic ankle instability,
ankle painful syndrome,
after cast immobilization
ankle inflammation
prophylactically in sport
Available sizes
Size
Heel circumference
How to measure
S
27 – 30 cm
(10,6″-11,8″)
M
30,5 – 33 cm
(11,8″-13″)
L
33,5 – 36 cm
(13″-14,2″)
XL
36,5 – 39 cm
(14,2″-15,4″)
2XL
39,5 – 41 cm
(15,4″-16,1″)
Fits for both ankles.
BOA® FIT SYSTEM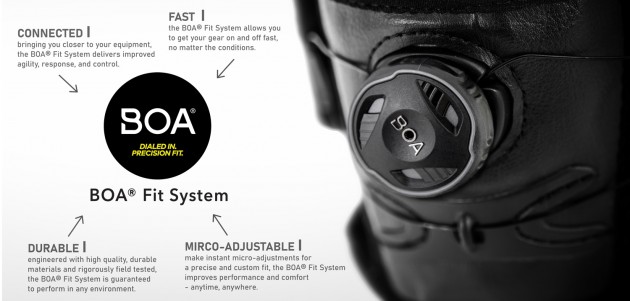 DIAL IN TO FAST, EFFORTLESS, PRECISION FIT.
Delivering fit solutions purpose-built for performance, the BOA® Fit System is integrated in products across snow sports, cycling, hiking/trekking, golf, running, court sports, workwear, and medical bracing. The BOA® Fit System is engineered with high quality, durable materials that are rigorously field-tested for a micro-adjustable connection that's built to perform. Each unique configuration is engineered for power without compromising precision in order to deliver a seamless connection between equipment and body. BOA®'s dial and laces are guaranteed for the lifetime of the product on which they are integrated.
Setting up
Shipping costs The price does not include any possible payment costs
Product reviews (0)