Hyperextended Knee Brace With Rom Adjustment
Availability:
OGRANICZONA ILOŚĆ
Description
NEURA
HYPEREXTENDED KNEE BRACE WITH ROM ADJUSTMENT
Knee hyperextension
Knee hyperextension is also called "genu recurvatum" and occurs when the leg excessively straightens at the knee joint and the knee has malalignment on the sagittal plane.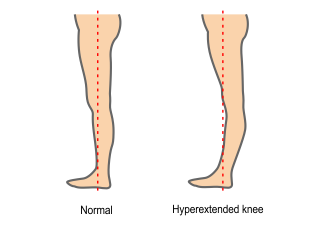 It can be many reasons of this condition: genetic disorders (e.g. Ehlers–Danlos syndromes), postural conditions in children (flat feet, scoliosis) or neurological disease such as stroke or meningitis. Regardless of the reason, hyperextention position puts stress on the knee structures and the back of the knee joint. What is more, knee joint is important while walking. Excessive knee extension makes the gait pattern poor and puts the stress on pelvic and spine.
Excellent solution for gait pattern improvement in case of excessive knee extension is our hyperextended knee brace NEURA.
Product description
Knee brace NEURA is perfect product for everyone who suffers from hyperextended knee. The brace prevents against excessive knee extension, but does not limit the flexion and improves the gait pattern.
Our hyperextended knee brace NEURA is made of lightweight, skin-friendly fabric ActivDistance II&ntade;.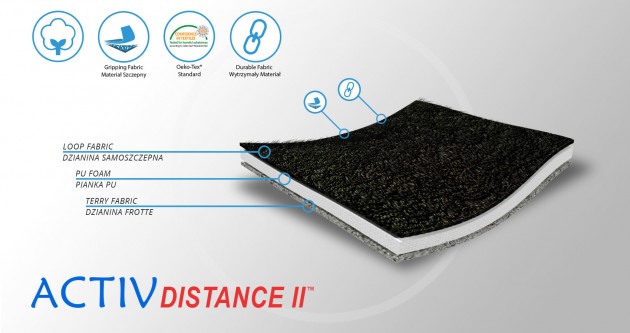 ActivDistance II&ntade; is an active 3-layered fabric made of non-elastic polyamide self-gripping layer, comfort foam and cotton terry. The last one layer is responsible for maintaining your skin dry. This material is skin-friendly and has the Oeko-Tex Standard 100 certificate. Self-gripping function of ActivDistance II&ntade; allows to fit the braces precisely.
NEURA is equipped with 2 side anatomic-shaped splints with dynamic hyperextension system. Splints provide knee alignment on the sagittal plane and range of motion in every 20 degrees. What is more, dynamic hyperextension spring reduces excessive extension and absorbs shock on the knee tissues.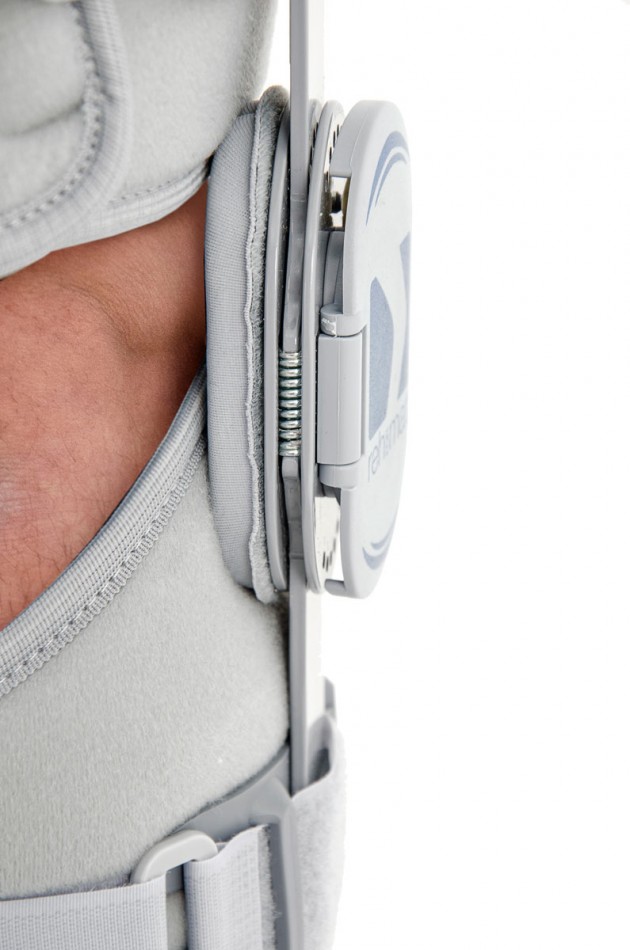 NEURA maintains the knee in alignment on both sagittal and frontal planes. It improves gait cycles including stance and swing phases. The most important feature of NEURA knee brace is reducing the knee hyperextension but not limiting the flexion. Also, there is possible to adjust required range of motion according to therapeutic needs.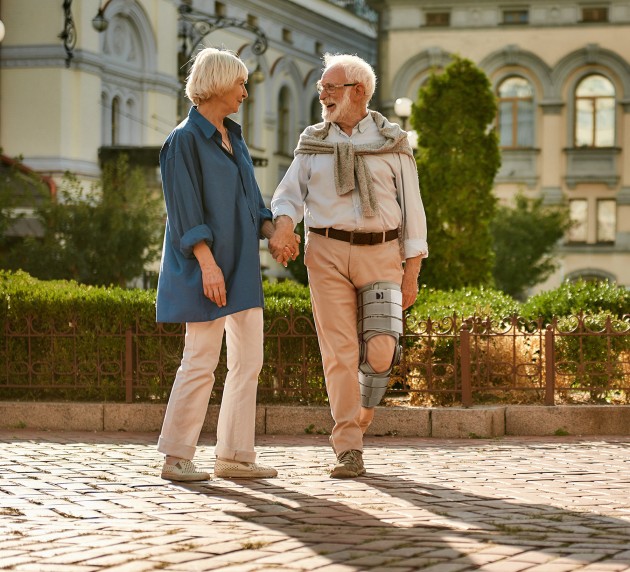 Our hyperextended knee brace NEURA has wrap around design and is easy to apply for everyone.
Wrap around design and friendly for skin fabrics allow moisture to be wicked rapidly to the outer surface and keep the skin dry.
In case of neurological disease such as stroke or meningitis, the sooner physiotherapy treatment the better. Early using of our hyperextended knee brace NEURA in proper gait learning, keeps the lower limb in good posture and improves the gait pattern. This solution prevents against the pathological compensations in trunk and pelvic area.
Purpose of use
Knee hyperextension as a result of:
stroke
meningitis
cerebral palsy
genetic disorders (e.g. Ehlers–Danlos syndromes)
trauma injuries and accidents (injury of muscles, ligaments or articular capsule around the knee)
Size table
Size
(A) Minimum and maximum thigh circumference 15 cm above the patella
(B) Minimum and maximum calf circumference 15 cm below the patella
(C) Distance between knee joint interstice and groin
How to take measure
S
min 44 cm – max 75 cm
(min 17,3″ – max 29,5″)
min 34 cm – max 55 cm
(min 13,4″ – max 21,7″)
21,5 cm
(8,5″)
M
25,5 cm
(10″)
L
28,5 cm
(11,2″)
| | |
| --- | --- |
| Size | Total length of product |
| S | 47 cm (18,5″) |
| M | 54 cm (21,3″) |
| L | 60 cm (23,6″) |
Setting up

Splints 2R
Splints 2R – double axis polycentric splints, with rack gear which reflects the anatomic knee movement. Such splints are used in all knee joint braces where apart from angle adjustment lateral joint stabilization is also important. The splints are manufactured with high quality of aluminium alloy with sanded, durable cover which is neutral to the influence of sweat and salt. Required flexion and extension angle in every 20o is set by using the special pins. The splints are equipped with special oval covers to prevent the pins from falling out as well as from changing of the angle by unauthorized people. Standard length of the splints is 380, 470 and 530mm, but the braces with longer splints are additionally equipped with lateral stabilization of the knee joint. The splint and its design are patented in European Union by Reh4Mat Company.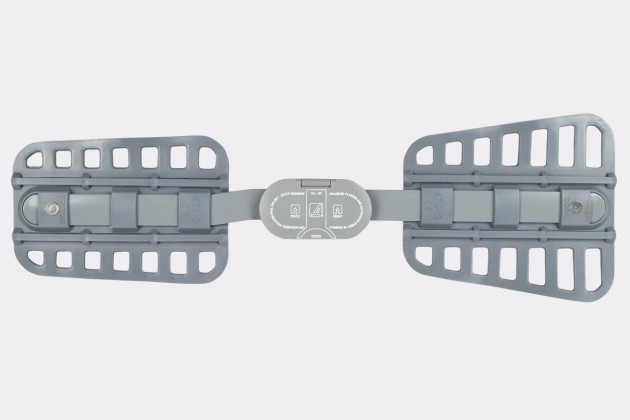 Polecamy:
Shipping costs The price does not include any possible payment costs
Product reviews (0)