Functional Ski Knee Brace Raptor Short
Availability:
ONLY FEW IN STOCK
Description
RAPTOR/2RA Short
FUNCTIONAL SKI KNEE BRACE RAPTOR SHORT
KNEE INJURY
Injuries to the knee joint account for around one third of all skiing injuries. Due to the fact of twisting of the knee, the Medial Collateral Ligament (MCL) of the knee has always been the most common knee injury. Also, the amount of Anterior Cruciate Ligament (ACL) injuries is rising year by year. The picture below shows how often knee injuries occur: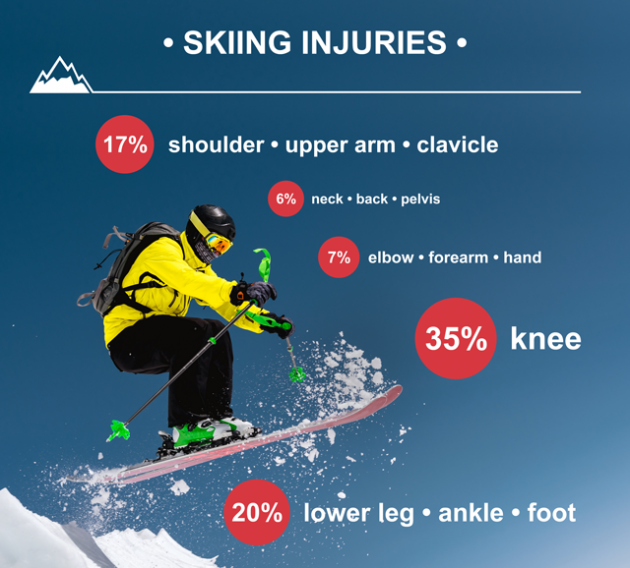 Why the contusions of knee joints are the most common during winter activities? Because of ski and snowboard boots and bindings that have helped reduce ankle and shin injuries appear to have contributed to the increase in ACL injuries.
These boots and bindings protect ankle joint perfectly, but their release mechanisms are not fast enough to protect the knee from a sudden twisting injury.
So, If you need professional knee support in skiing, choose our functional ski knee brace RAPTOR SHORT.
Professional knee brace provides around 30% more resistance to forces applied to the knee ligaments!
Product description
Functional knee brace RAPTOR SHORT is the best choice for knee support in skiing and snowboarding. Anatomic front-rear design and shortened lower frame allow to use the brace together with professional ski boots.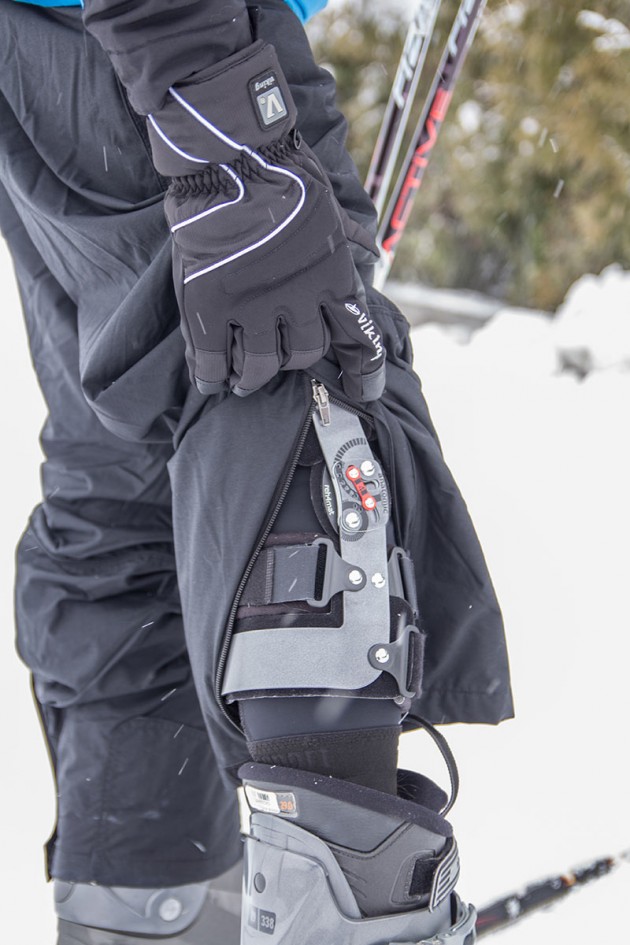 Knee brace RAPTOR SHORT support the joint in frontal and sagittal plane. The brace is equipped with 4-point dynamic leverage system that helps prevent further knee injuries.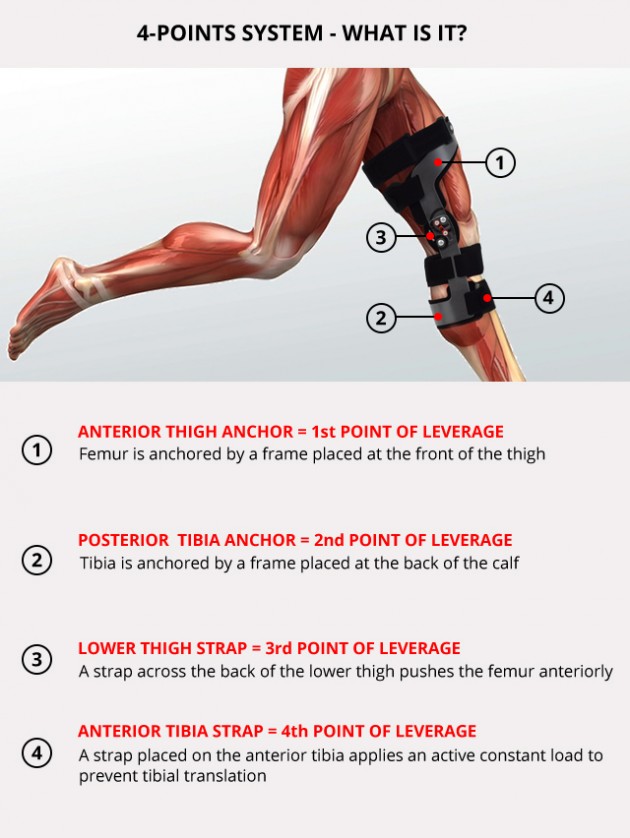 The knee brace is made of extremely strong and lightweight aluminium 6061 T6 frame, which is used in aeronautics guarantees the best stabilization in the market. Additionally, the frame was hot covered by powder dye so that it would be resistant to moisture. Thanks to that solution, the frame is fully indifferent to water as well as sweat.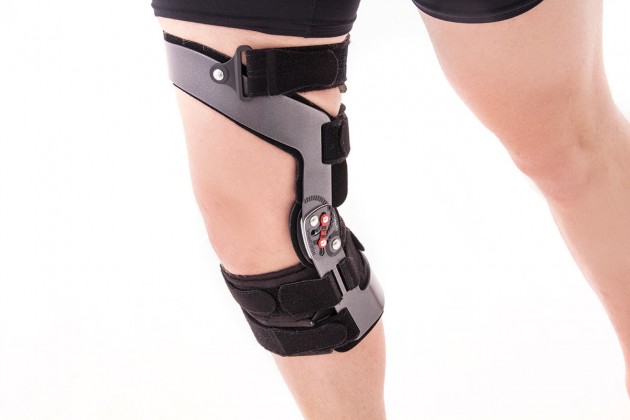 The knee brace RAPTOR SHORT is equipped with 5 straps and special cushions that are additionally protection and minimize brace migration.
Internal soft lining of the frame is made of comfort EVA foam, covered cotton and terry layer what helps to avoid the skin allergy.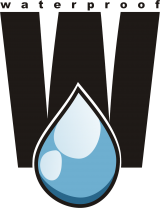 Our knee brace RAPTOR SHORT was tested in brine and passed it with flying colors!
RAPTOR SHORFT is our waterproof guarantee!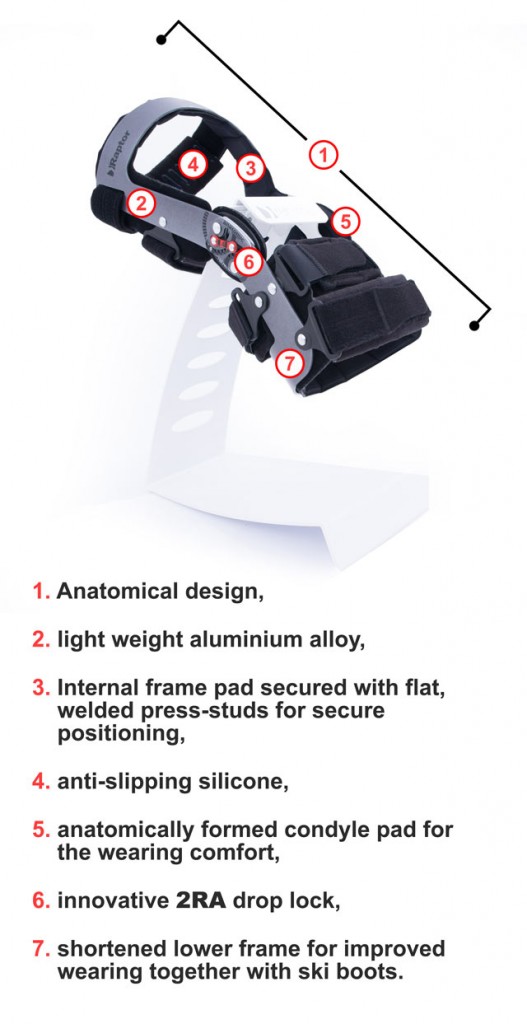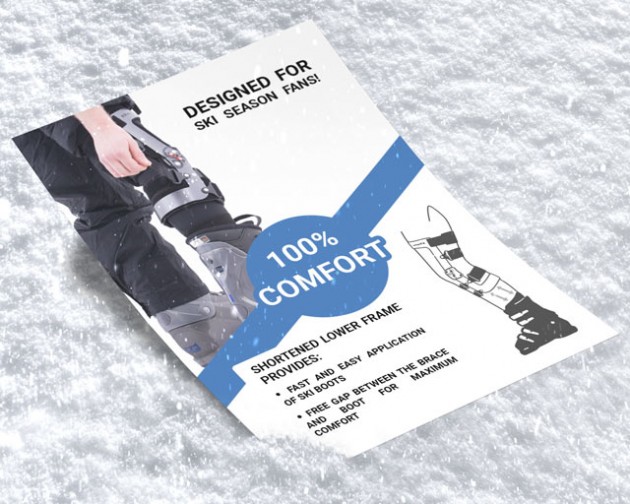 Due to lightweight aircraft aluminum you can use RAPTOR SHORT knee brace everywhere you need:
Indications
Knee sprain/strain
Knee dislocation
MCL, ACL and LCL, PCL injuries
Meniscus injury
Knee instability
Available sizes
Size
(A) Thigh circumference 15 cm above the center of the patella
(B) Calf circumference 15 cm below the center of the patella
How to measure
S
40 – 44 cm
30 – 34 cm
M
44,5 – 48 cm
34,5 – 38 cm
L
48,5 – 52 cm
38,5 – 42 cm
XL
52,5 – 56 cm
42,5 – 46 cm
Right and left leg specific.
Total length of the product: 36 cm
Optional equipment
Shipping costs The price does not include any possible payment costs
Product reviews (0)