Description
ELBOW IMMOBILIZER
Product description
Plaster cast immobilizing elbow joint AM-TL-01 has to stabilize upper extermity among the elbow joint. It has anatomic shape, thaned that it well stabilizes the extermity and its soft finish inside makes the product more comfortable.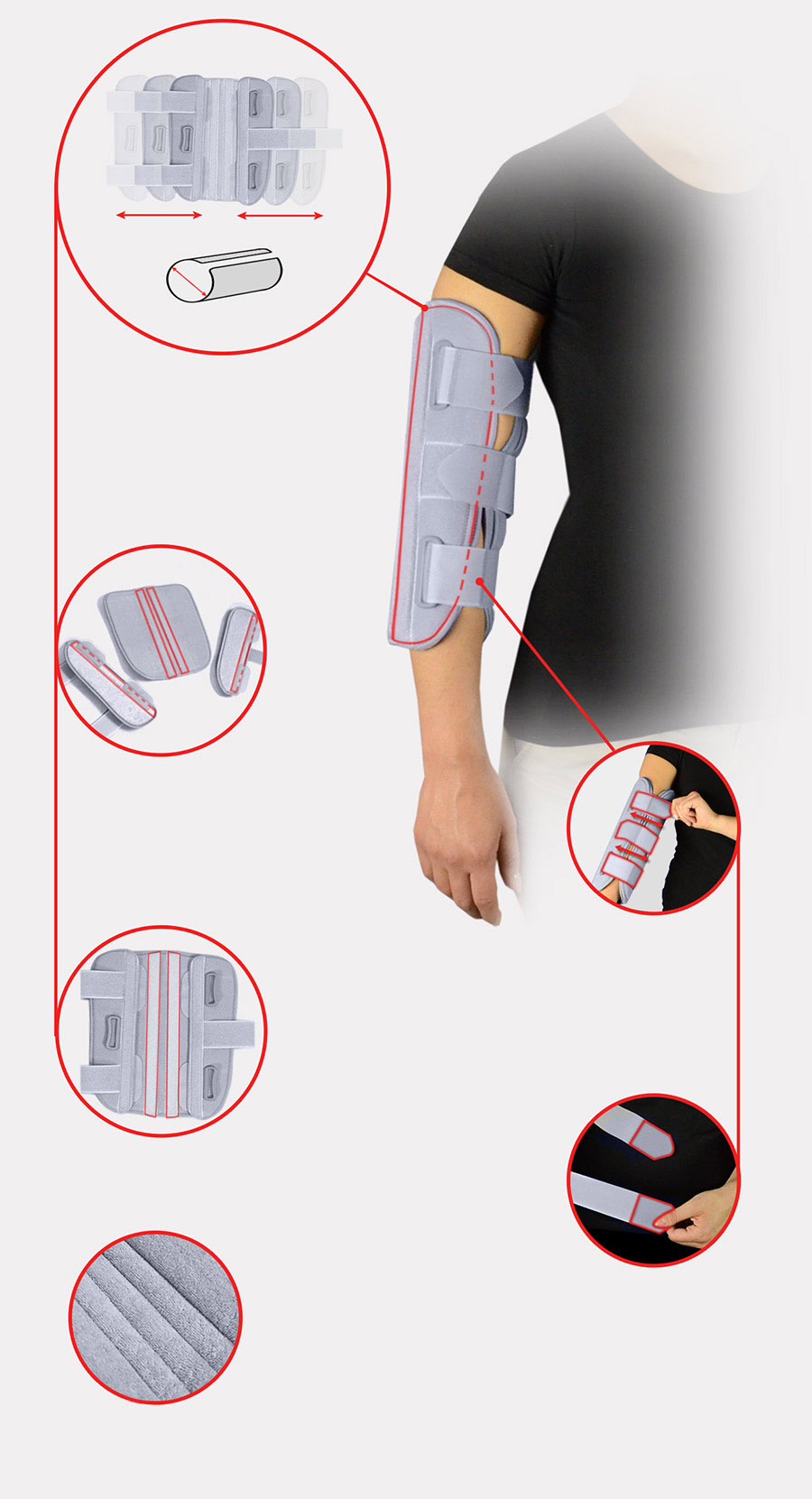 Universal size
In front part of orthese soft and ellastic pillows have been installed. They are equipped with clasps and periphery splints to let them change and fit periphery into extermity smoothly.Two strong and small aluminium steels have been installed in the pillows. They have to be orthopedic side-splints.
In back part of the product the second pair of orthopedic splints have been mounted. They have to stabilize the extermity at the back. This way to stabilize the forearm is very effective.
The product has to be mounted to the upper extermity by using the set of periphery tapes. In the ends of the sets wide Velcro tapes and plastic tips have been mounted. The tips help persons with partial skill of hands with taking off the tapes.
The product has been fully produced with ActivDistance II™.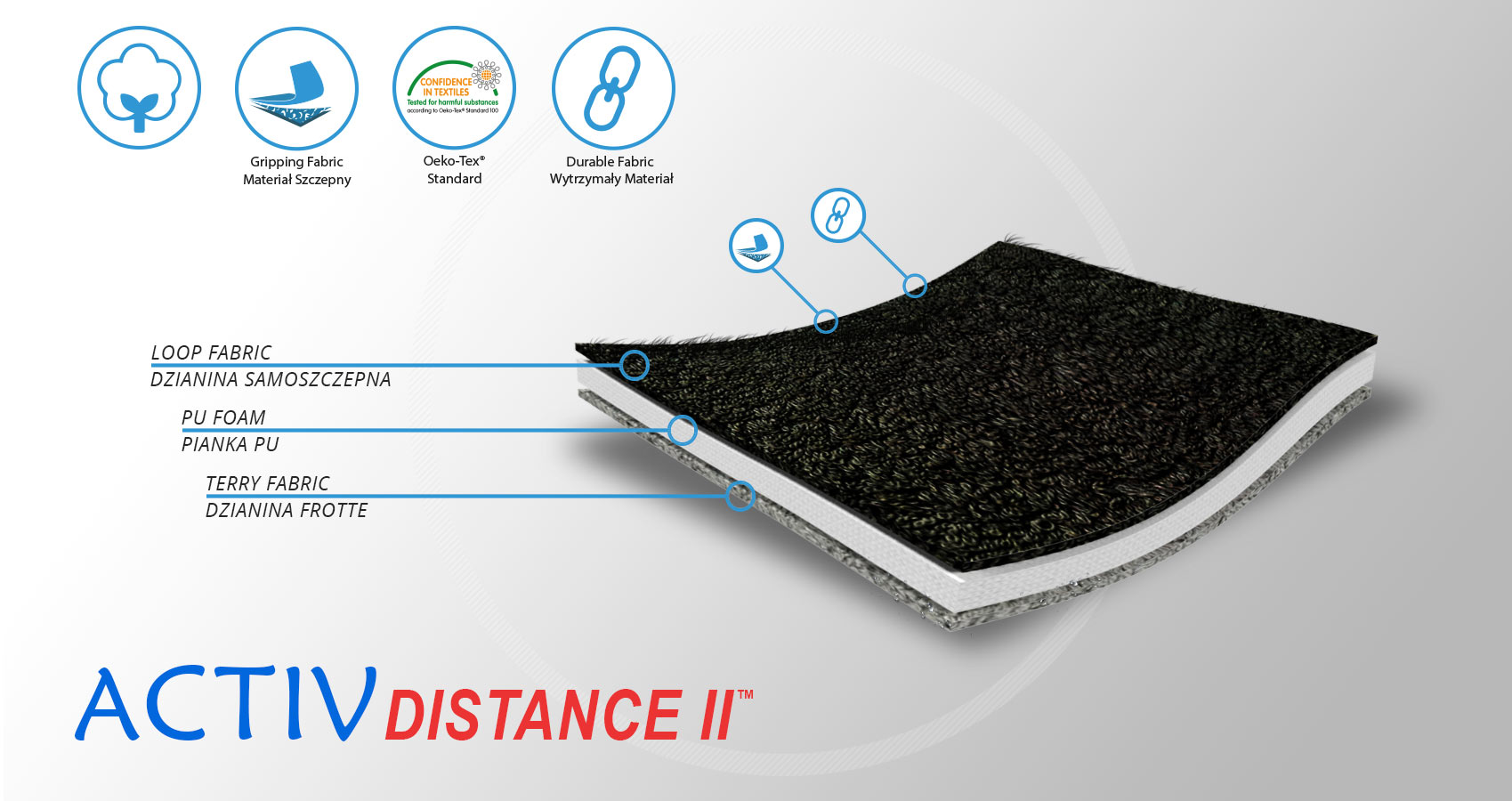 ActivDistance II™ is an active 3-layered fabric made of non-elastic polyamide self-gripping layer, comfort foam and cotton terry. The last one layer is responsible for maintaining your skin dry. This material is skin-friendly and has the Oeko-Tex Standard 100 certificate. Self-gripping function of ActivDistance II™ allows to fit the braces precisely.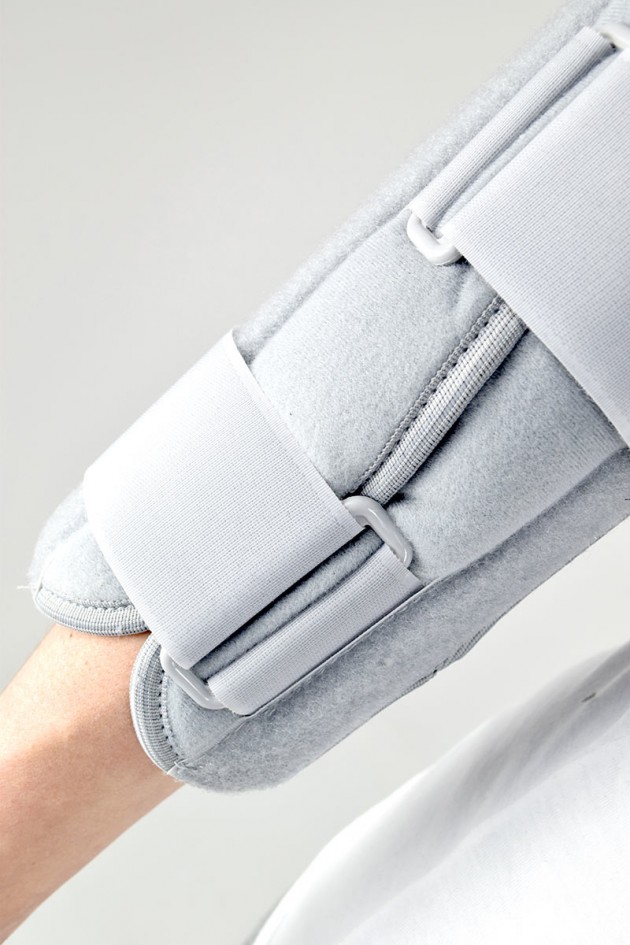 Available sizes
Arm circumference 10 cm above the elbow
How to measure
min 23 cm – max 36 cm
(min 9,1″ – max 14,2″)
Total length of the product: 31 cm (12.2″)
Shipping costs The price does not include any possible payment costs
Product reviews (0)