€11.66 €4.17
Close High Abdominal Belt
€13.00 €4.17
Elbow Brace With Hand Grip And Rom Adjustment
Description
T-Range
ELBOW BRACE WITH HAND GRIP AND ROM ADJUSTMENT
Product description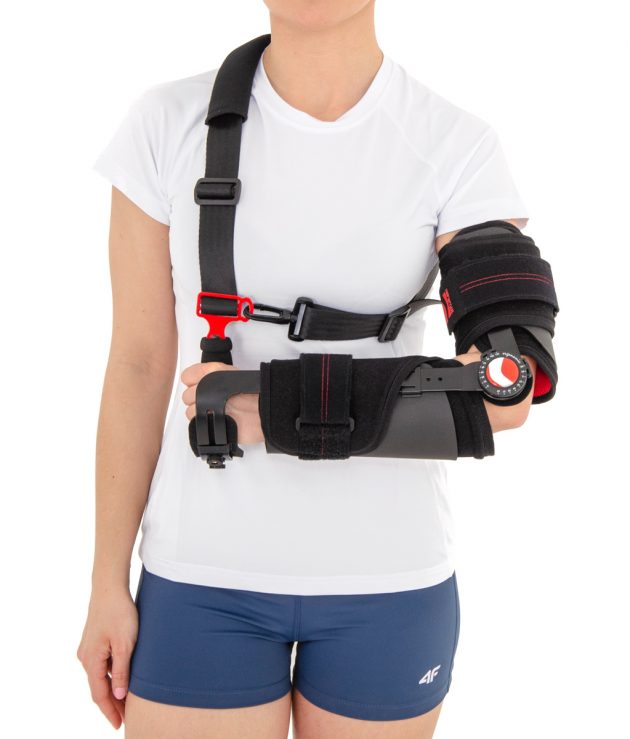 T-Range is the 1-axial telescopic elbow brace with hand grip and ergonomic range of motion adjustment. The length adjustment is possible by using maintenance-free device called press-slide.

Our brace was created to treat and control the elbow range of motion, caused by fractures, dislocations or strains.
The brace is made of elastic plastic caps that shape according to the forearm and arm anatomy. The hand grip is covered by special friendly foam. Soft sleeves, under the caps, are easy to attach. Thanks of universal length of sleeves, you can fit them to every patients.
T-Range elbow brace is equipped with straps with karabiner what allows patient to put the brace on very easy. In addition, the length of strap is possible to adjust what allows to fit the brace precisely.
Also, the hand grip allows to protect the forearm against the unrequired pronation and supination.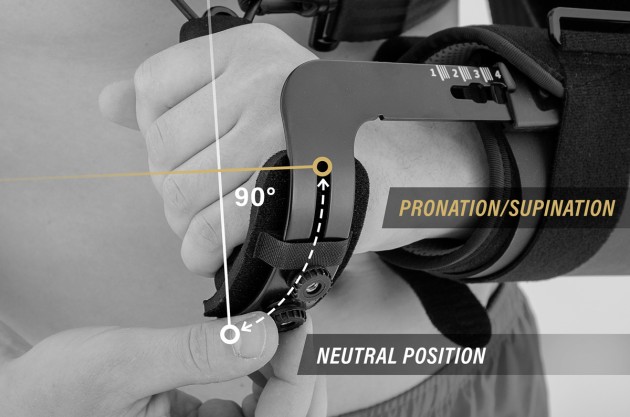 Our elbow brace is one of the most lightweight, telescopic and comfort elbow braces on the market.
Low weight, one circumference and excellent fitting – they're only some assets of our elbow brace T-Range!
The brace is made of ACTIVE 3D™ and ActivSpace™.
Active3D™ is thermoformed fabric made of special foamed, cell-closed designed material. It reduces the pressure on the body or any abrasions made by orthopaedic stays and aluminum splints. It is fully waterproof fabric and does not absorb sweat. It's easy to clean. Due to its features, the fabric is an excellent product for making medical orthopaedic braces and orthoses. ACTIVE 3D™ has various external self-gripping layers. Our material has special, thermoformed properties and may be shaped according to the functional goals of the final braces.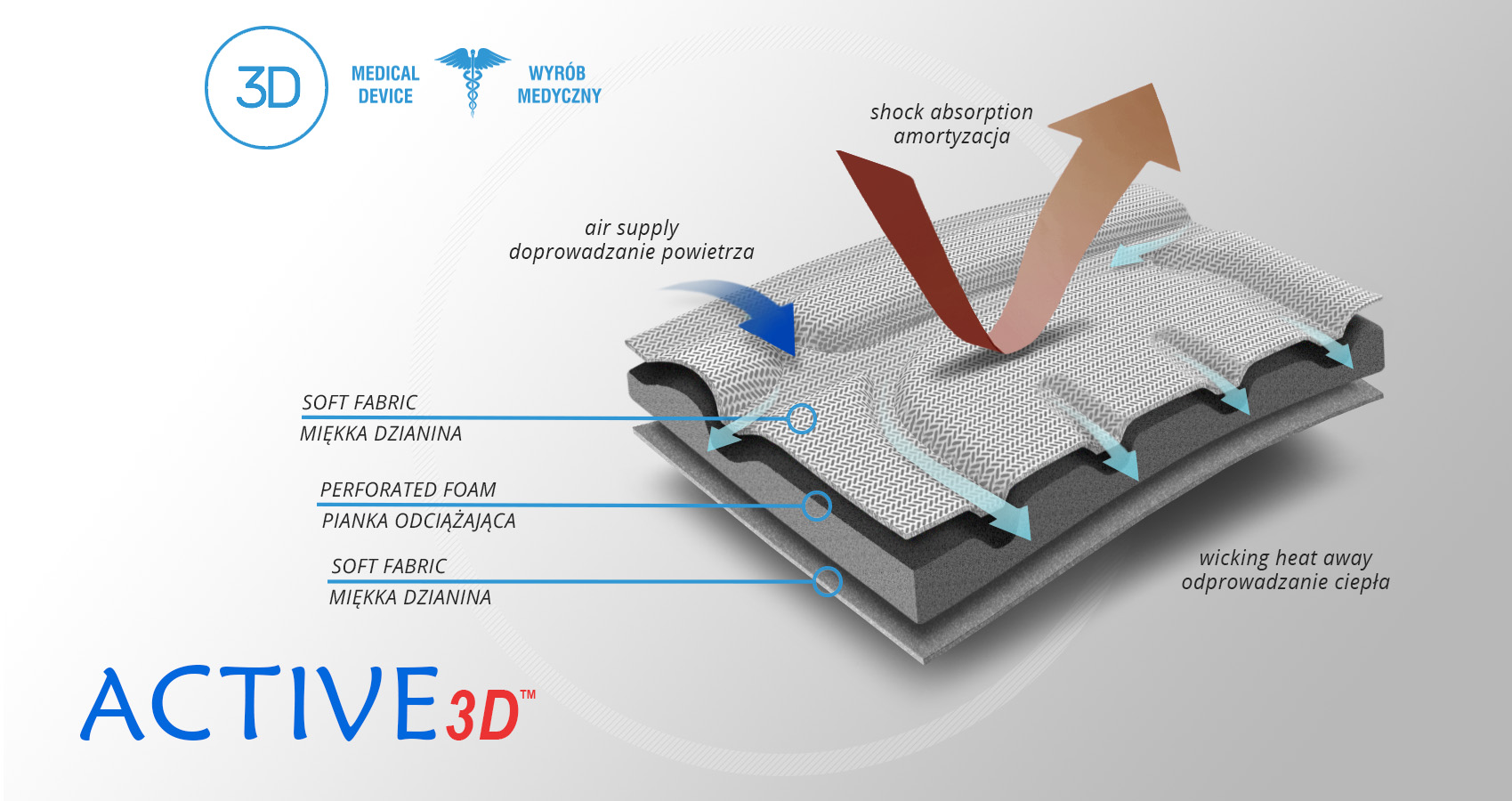 ActivSpace™ is a spacer, polyamide 3D lamination with high skin ventilation. It is very lightweight, consisted of 2 layers. Between them, we use polyamide braids with 4 mm width. ActivSpace™ is not elastic what improves stabilization. Inside the lamination, between 2 layers, the air flows freely, maintaining minimal water and moisture absorption. Waterproof material.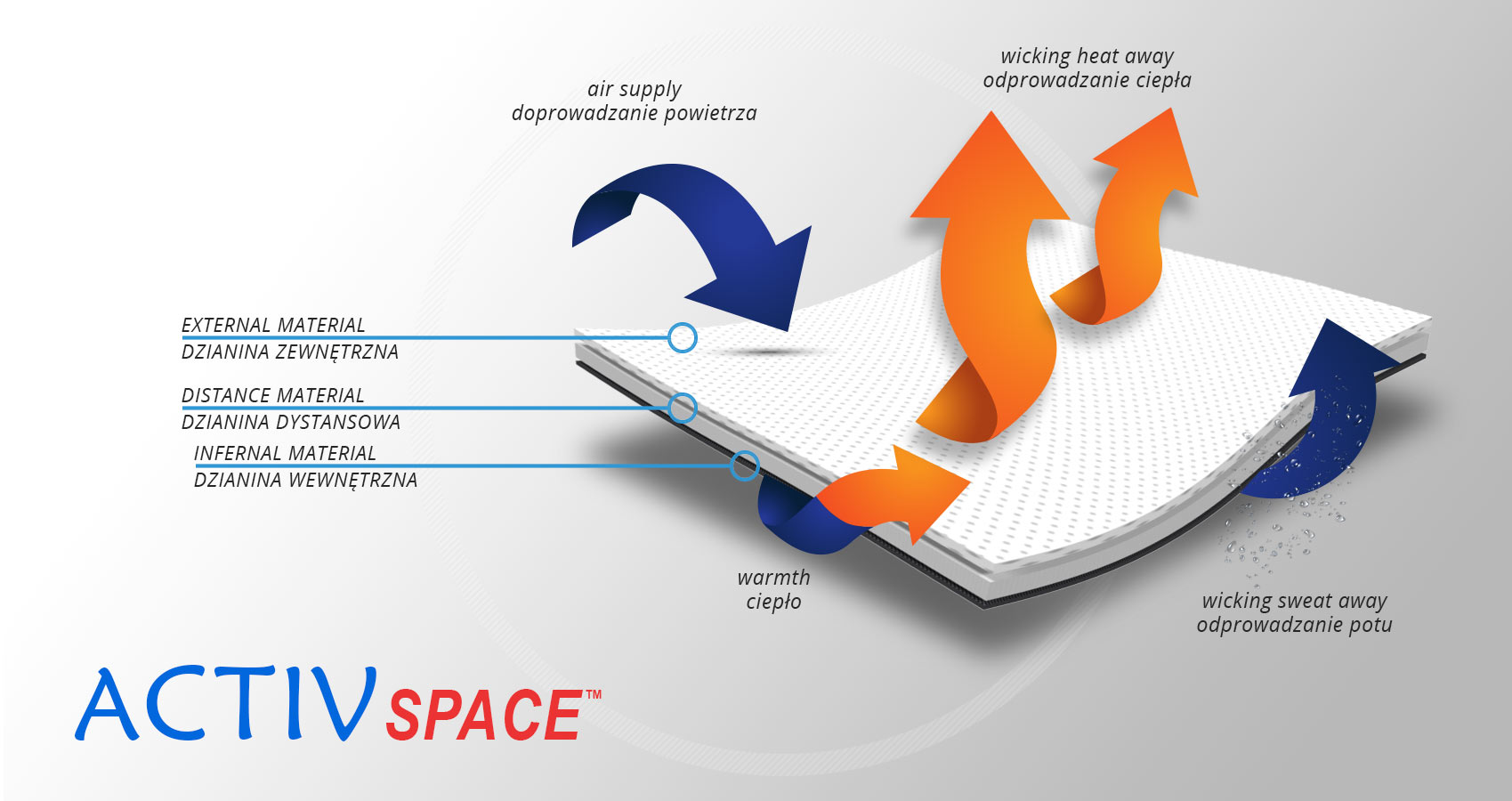 Purpose of use
fractures of distal humerus, elbow and proximal forearm bones
po-op elbow support
tendons and ligaments injuries or repairs
chronic elbow injures
collateral ligaments reconstruction
elbow hyperextension
biceps and triceps tendon repairs
Available sizes
Size
The length from the lateral epicondyle of the humerus to the wrist
How to measure
Single size
min 23 cm – max 32 cm
(min 9,1″ – max 12,6″)
Size
Arm circumference 6 cm above the center of the elbow (A)
Forearm circumference 6 cm below the center of the elbow (B)
How to measure
Single size
min 22 cm – max 44 cm
(min 8,7″ – max 17,3″)
min 22 cm – max 36 cm
(min 8,7″ – max 14,2″)
Total length of product:
min: 49 cm (19,3″)
max: 60 cm (23,6″)
Left/right side available.
MiniMax principle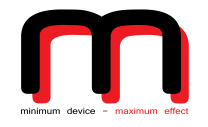 MiniMax is the first principle of REH4MAT that focuses on maximum effect in minimum device. Designing of our braces, we focus heavily on their effectiveness where, aside from functionality, the size of braces is significant. Unique constructions of our devices provide maximum safety and protection with little sizes. It allows to use comfortably our braces in sport shoes or under clothes.
Splints 1RE
Splints 1RE – single axis orthopedic splints, used mainly in knee joint, upper limb and hip joint braces. The characteristic quality of this splint is, apart from wide range of motion adjustment in every 15 degrees, is also hyperextension adjustment in the secured range of -15 and -30 degrees. The splints are characterized by perfect lateral joint stabilization and low weight. The set-up of the angle adjustment clock doesn't require any tools, and special safety system prevents the change of the angle by unauthorized people. The splints are made of high quality aluminium alloy and plastic with carbon fibre. They are light and neutral to the influence of sweat and salt, properly firm, assuring correct functioning of the device. The splint and its design are patented in European Union by Reh4Mat company.
Press-slide System – Regulation of the length of splint

Press-slide system is the another technological newness in our offer that we would like to introduce to You with a great pleasure. The regulator of the length of splint Press-slide is the element of orthopaedic braces, designed especially according to the innovative rule – MiniMax (minimum choice, maximum effect). That is why, orthopaedic devices equipped with Press-slide system may be characterized by small dimensions, very low weight and significant ergonomics of usage. What is more, the system was engineered to facilitate the extension or the shortening of the splint to the patient in the most easy and safe way. Press-slide was made of special kind of plastic strengthened by fiberglass and thanks to that solution its durability is much more noticeable than in case of aluminium. The regulation of splints is very easy – you just need to press the special button and regulate the splint so that it would be fully comfortable for you. To make that activity easier, on the surface of the lower limb splints we placed the centimeter scale that defines the distance between knee joint and the end of thigh splint and shin splint. Regarding upper limb braces, we placed the scale that simplifies the repeatable splint regulation.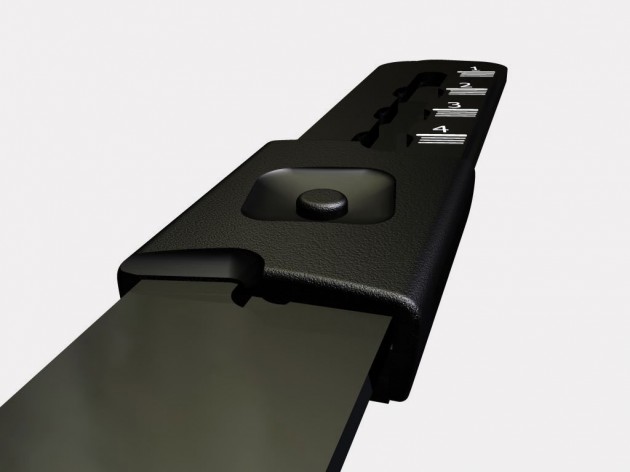 Shipping costs The price does not include any possible payment costs
Product reviews (0)