Close High Abdominal Belt
€13.00 €4.17
€11.66 €4.17
Elbow Brace With Extension Block
Description
ELBOW BRACE WITH EXTENSION BLOCK
Product description
The brace has a lock function of extension and the ability to set any angle of the elbow. In addition, in the product installed two regulated angle fastenings, smoothly blocking possibility of extension of the limb.
On the forearm and arm used two pairs of velcro fastenings with buckles, so it is easy to adjust the orthosis to any limb.
The product is equipped with aluminium orthopedic stay, which can be shaped and which provides stiffness to the product.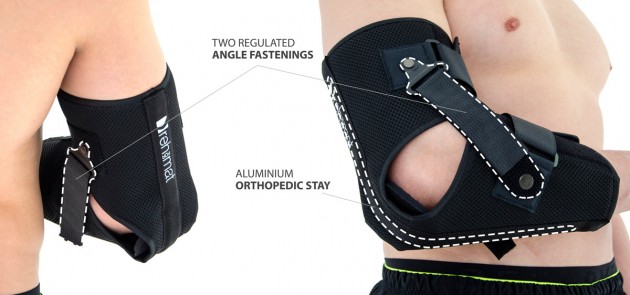 Elbow's brace:
stabilizes the elbow joint, relieves the muscles of the forearm and the hand
relieves pain, by maintaining a stable temperature and has a flexible compression to reduce swelling, facilitates the absorption of exudate and hematoma after past injury
allows faster return to work or training
indications and rules of application shall be determined by your doctor
AM-SL-02 Elbow brace made of ActivExpanse™.
ActivExpanse™ is an innovative, active 3D lamination with high air permeability. This spacer material is light made of 2 parts: external polyamide durable 3D layer and skin-friendly cotton layer with Oeko-Tex Standard 100 certificate. ActivExpanse™ is not elastic what improves stabilization. External 3D spacer layer is hypoallergenic and provides high air permeability and minimal water and moisture absorption. Our medical devices made of this fabric are very comfortable.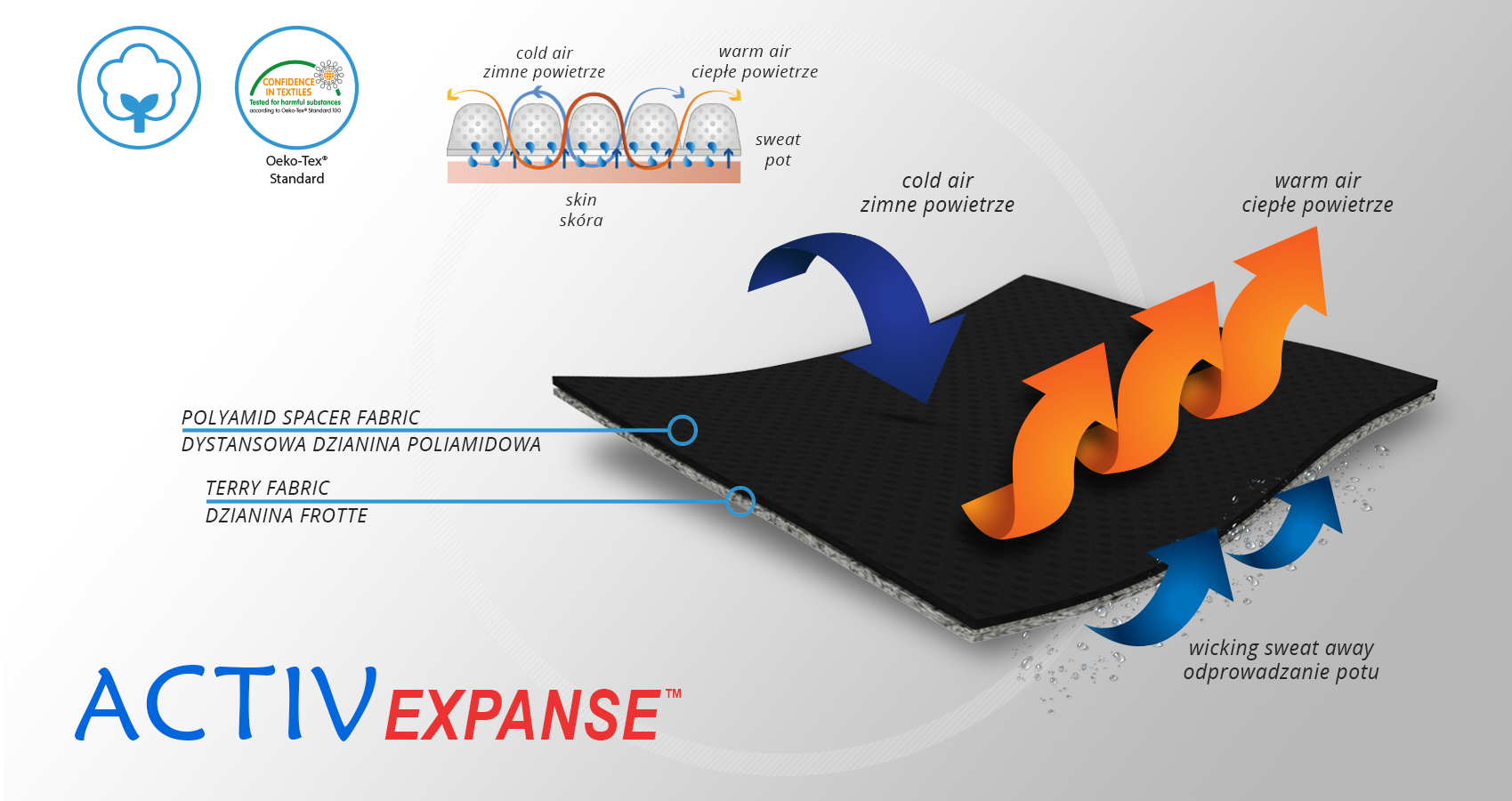 Available sizes
Size
Arm circumference
How to measure
S
min 22 cm – max 28 cm
(min 8,7″ – max 11″)
M
min 28,5 cm – max 34 cm
(min 11,2″ – max 13,4″)
L
min 34,5 cm – max 40 cm
(min 13,6″ – max 18,8″)
Total length of product: 23 cm (9,05″)
Shipping costs The price does not include any possible payment costs
Product reviews (0)