Dynamic Lower Limb Brace Raising The Leg
Availability:
ONLY FEW IN STOCK
Description
DYNAMIC LOWER LIMB BRACE RAISING THE LEG
Product description
If you have problems with raising the legs while walking, our dynamic lower limb brace OKD-10 is created for you. When your leg will be a little raised in gait, our brace will support it and let to make easy step forward. This brace is an excellent solution for people that need support during walking, because of neurological or other conditions.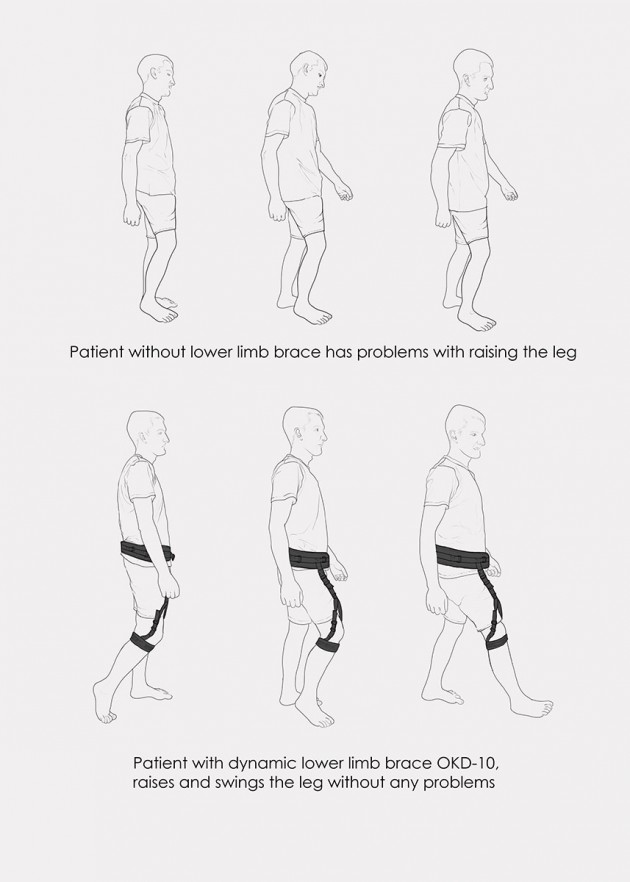 Our innovative dynamic OKD-10 brace consists of:
1) Universal carrying belt, equipped with:
frontal buckle
2 frontal pellotes off-loading the pelvis
trial, universal system of setting the tighten and compression of belt
rear circumferential adjustment
2 buckles to fasten the dynamic system
2) Dynamic system, equipped with:
buckle with adjustment
tightening system
knee stirrup with buckles and length adjustment
3) Patellar strap, equipped with:
anti-skidding silicone
polyamide buckle
trial fastening
2 buckles to mount the knee stirrup
The brace is very effective medical device. Very simple construction allows to use it under the clothing, so it makes the brace 'invisible' to other people.
Our brace is universal device and can be used for both legs. If it is necessary is it possible to use it without patellar strap with our standard knee braces.
OKD-10 dynamic brace rising the leg is excellent support in rehabilitation process with standing frames.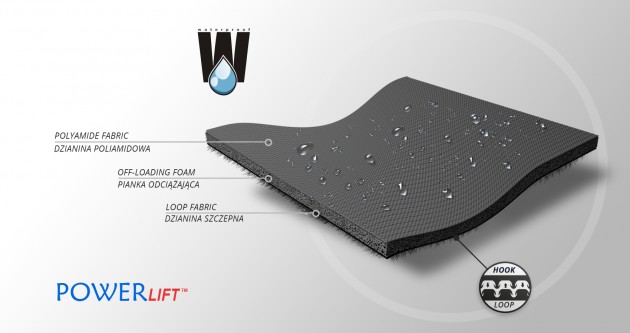 Purpose of use
neurological disorders
rheumatological diseases
post-injury conditions
birth defects
Available sizes
Size
Waist circumference
How to measure
Single size
min 60 cm – max 145 cm
(min 23,6″ – max 57″)
Size
Circumference under the knee
How to measure
M
28-33 cm
(11″-13″)
L
33-38 cm
(13″-15″)
XL
38-43 cm
(15″-16,9″)
XXL
43-48 cm
(16,9″-18,9″)
The height of the belt: 9 cm (3,5″)
Shipping costs The price does not include any possible payment costs
Product reviews (0)