Close High Abdominal Belt
€13.00 €4.17
€11.66 €4.17
Dynamic Hyperextension TLSO Spine Orthosis With LSO Back Brace
Availability:
ONLY FEW IN STOCK
Description
TOTUS
DYNAMIC HYPEREXTENSION TLSO SPINE ORTHOSIS WITH LSO BACK BRACE
Scoliosis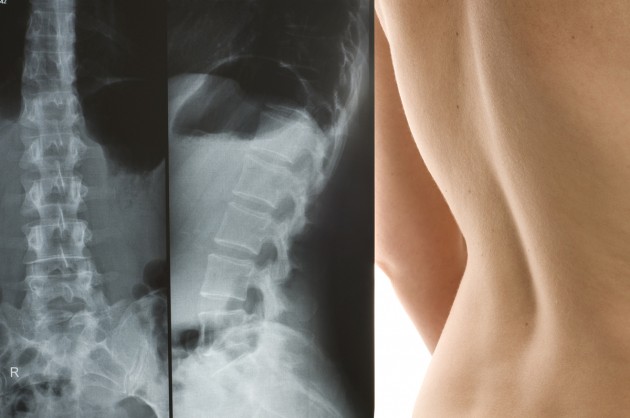 Typical spine is straight, viewing from the back (the frontal plane). In the sagittal plane, your spine is curved naturally. When scoliosis occurs, the spine can curve in one of 3 ways:
Levoscoliosis – the spine curves to the left as a single (the letter C shape)
Dextroscoliosis – the spine curves to the right as a single curve (backwards letter C shape)
S-shaped scoliosis – the spine has two curves
The most common is idiopathic scoliosis, which occurs in approximately 2% the worldwide population.
Scoliosis can be divided according to the degeneration degree:
Functional scoliosis – not much serious. Can be treated actively by physical therapy (muscle tension control) and passively (positioning aids in bed like STABILObed, TLSO orthosis). There's no vertebrae torsion.
Structural scoliosis – structural deformations of muscles, ligaments and bones (vertebrae torsion). Also, chest and pelvic deformations can occur.
During disease progress, every functional scoliosis becomes structural deformation. When the spinal curve is too big, then surgery is necessary.
Spinal bracing is using in both rehabilitation and operative treatment.
For Patient's satisfy, Reh4Mat created advanced spinal orthoses TOTUS and CASTUS, providing stabilization in frontal, sagittal and transverse planes of motion.
Which spine brace you need?
| | | | |
| --- | --- | --- | --- |
|   | | | |
| Fracture type | CASTUS | TOTUS | DURUS |
| Compression Fracture (osteoporosis) | • | • | • |
| Burst Fracture | • | • |   |
| Flexion-distraction Fracture | • | • |   |
| Extension Fracture | • | • |   |
| Fracture-dislocation |   | • |   |
| Scoliosis | • | • |   |
Product description
TOTUS spine brace (ref: AM-WSP-04/TLSO) is made of high quality aluminum and steel covered hot powder. The brace stabilizes and off-loads the spine and special construction with rigid armpit prevents against the side flexion.
TOTUS spine brace consists of:
- 2-splints, dynamic spine support with height adjustment and skin-friendly layer
- Pelvic girdle frame with width adjustment and skin-friendly layer
- A set of adjustable armpits with skin-friendly cover and chest pellotes
- A set of armpit stabilizers with height adjustment
- Soft back brace with orthopedic splints and stays.
All of adjustment is made with only one added screwdriver.
2-splints dynamic frame off-loads and supports the spine and height adjustment is possible by only screwing. Width of the armpits is also adjusted and equipped with waterproof cover. When you need, you can add special splint to your armpit what makes your brace more rigid.
Pelvic girdle frame is very easy to shape on body, because of elastic spring steel. The width of the frame is adjusted by screwing bolts. It's covered by waterproof layer. The front pelvic frame is equipped with adjusted strap what provides good fitting.
TOTUS spinal brace is the dynamic brace that improves weakness muscles. The frame has also a little plasticity what allows to fit the brace precisely but it should be applied by physician or PT.
TOTUS, in standard, is equipped with LSO back brace with additional splints and orthopedic stays. If you need, you can attach or remove your back brace, because of special Velcro attachment.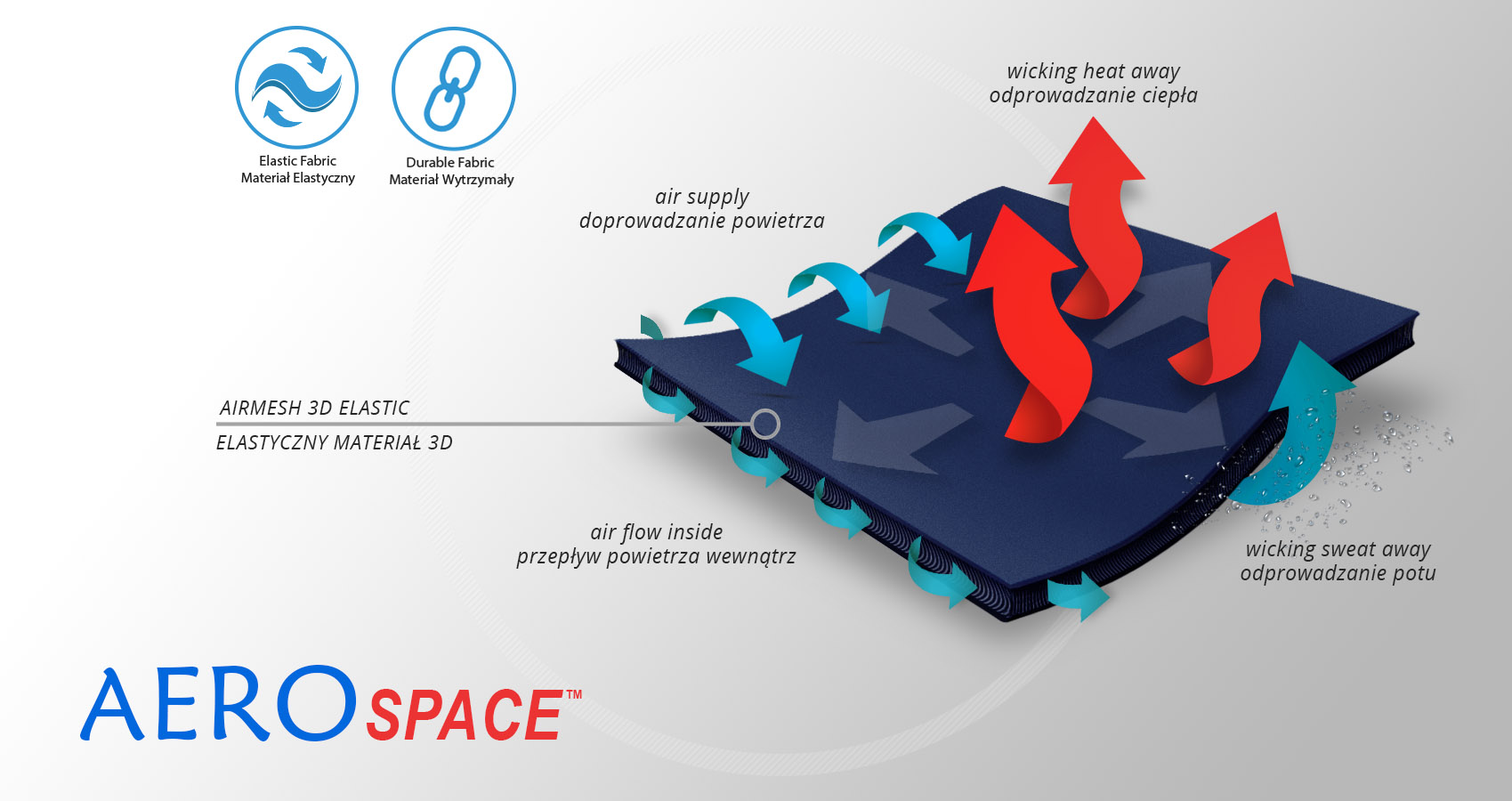 AeroSpace™ is an innovative new generation raw material. It is a distance elastic 3D knitted fabric consisting of two layers of facings and an interlacing that creates the appropriate thickness of the raw material and has relieving properties. The knitwear is made of the highest quality polyester yarn - guaranteeing high mechanical strength and spandex ensuring its proper flexibility. This material is characterized by a very low weight, high flexibility and a very large openwork structure, allowing for very easy drainage of sweat from the body and bringing fresh air to the skin. Products made of this raw material are neutral to the secured joint, do not heat or cool it, but ensure its proper compression and fit and reduce muscle vibrations generated during physical exertion. Its thickness and 3D structure perfectly relieves the orthopedic splints, stays or other elements mounted on the product and guarantees velvety softness to the touch.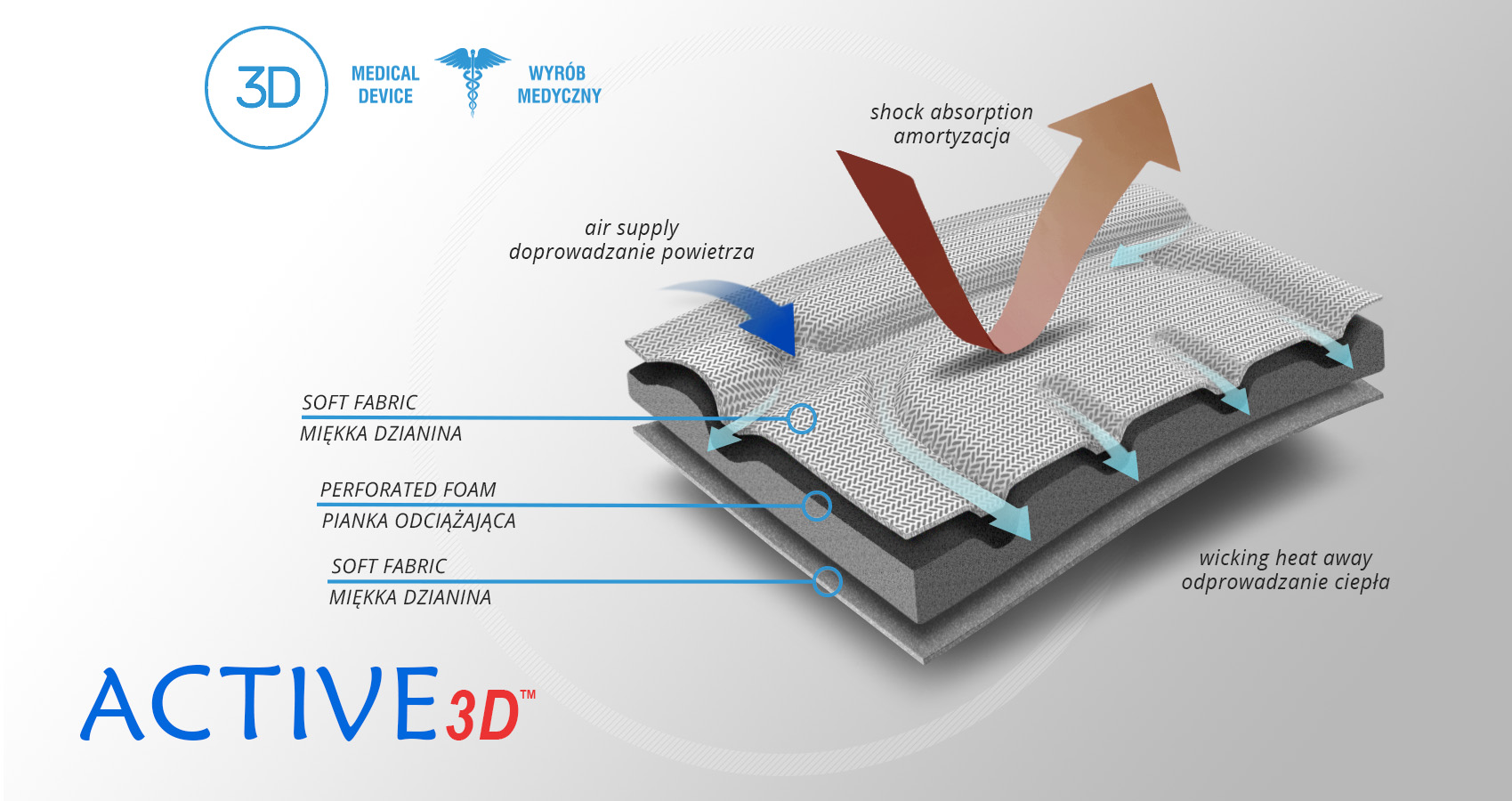 Active3D™ is thermoformed fabric made of special foamed, cell-closed designed material. It reduces the pressure on the body or any abrasions made by orthopaedic stays and aluminum splints. It is fully waterproof fabric and does not absorb sweat. It's easy to clean. Due to its features, the fabric is an excellent product for making medical orthopaedic braces and orthoses. ACTIVE 3D™ has various external self-gripping layers. Our material has special, thermoformed properties and may be shaped according to the functional goals of the final braces.
Rubbers made of AirRubber III™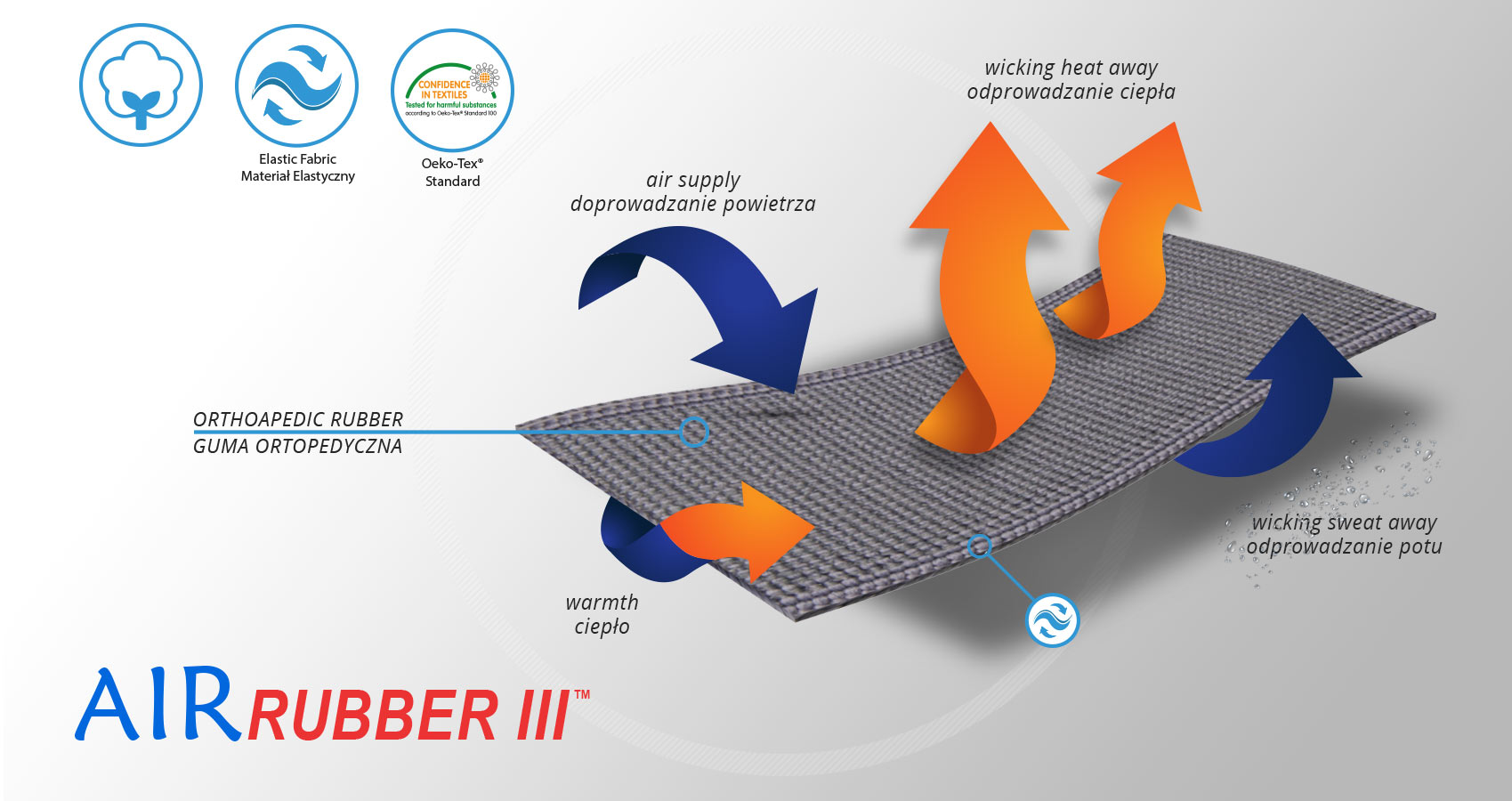 AirRubber III™ has unidirectional elasticity. It can be stretched, increasing the length, not width, what improves compression. Between the braids air flows freely and skin can breathe. In addition in high compression, these rubber braids provide a gentle massage for skin. Our orthopedic rubber is very friendly for skin.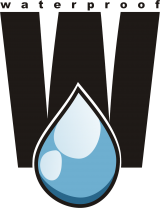 Feel safe even in your bathroom!
When you remove you soft back brace, you can use our TOTUS spine frame in your shower and be still safe!
Purpose of use
- Spine deformations (scoliosis)
- Compression Fracture (osteoporosis)
- Burst Fracture
- Flexion Fracture
- Extension Fracture
- Fracture-dislocation
Size table
Size
Hip circumference of 5 cm below the navel (B)
Width under the armpits (A)
Height from trochanter (C)
How to measure
S
80-145 cm
(31,5″-57,1″)
27-33 cm
(10,6″-13″)
23-37 cm
(9,1″-14,6″)
M
90-145 cm
(35,4″-57,1″)
29-36 cm
(11,4″-14,2″)
26-40 cm
(10,2″-15,7″)
L
95-145 cm
(37,4″-57,1″)
33-41 cm
(13″-16,1″)
31-44 cm
(12,2″-17,3″)
XL
100-145 cm
(39,4″-57,1″)
 36-43 cm
(14,2″-16,9″)
34-46 cm
(13,4″-18,1″)
Size
Total height of the soft belt element
front
rear
S
15 cm (5,9″)
30 cm (11,8″)
M
L
20 cm (7,9″)
38 cm (15″)
XL
Shipping costs The price does not include any possible payment costs
Product reviews (0)