Description
BREATHABLE THUMB SPLINT
Sprained thumb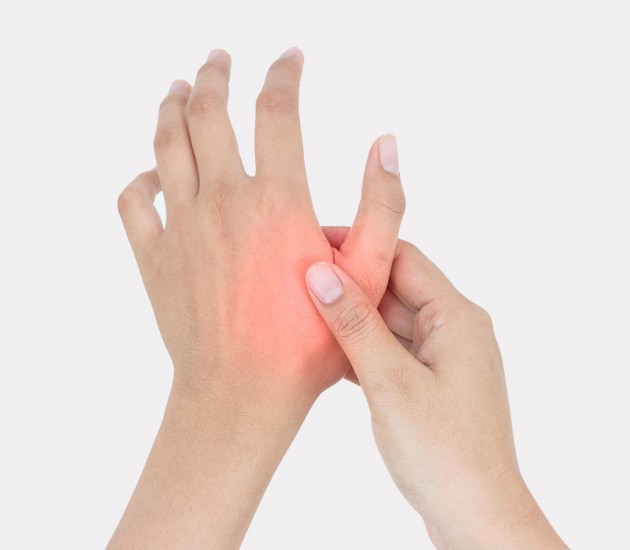 A sprained thumb occurs commonly. This usually happens when a strong force bends the thumb backwards, away from the palm of the hand. The most common way for this to occur is by falling onto an outstretched hand. Most injuries involve the ulnar collateral ligament (UCL), which is located on the inside of the knuckle joint. We know 3 degrees of injury of the ligaments: mild, moderate, severe. The injury is painful and may make your thumb feel unstable.
Treatment for a sprained thumb usually involves wearing a splint and for more severe sprains surgery may be needed. In both cases, our breathable thumb splint AM-OSN-U-22 will be perfect for treatment and immobilization.
Products' description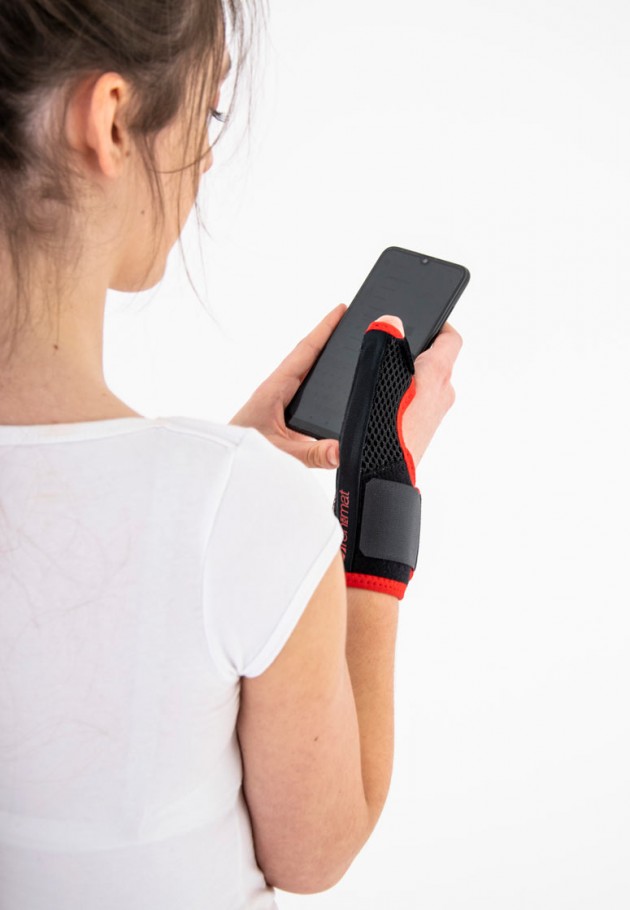 Our wrist brace AM-OSN-U-22 is made of unique, innovative fabrics.
First is called UniPren™.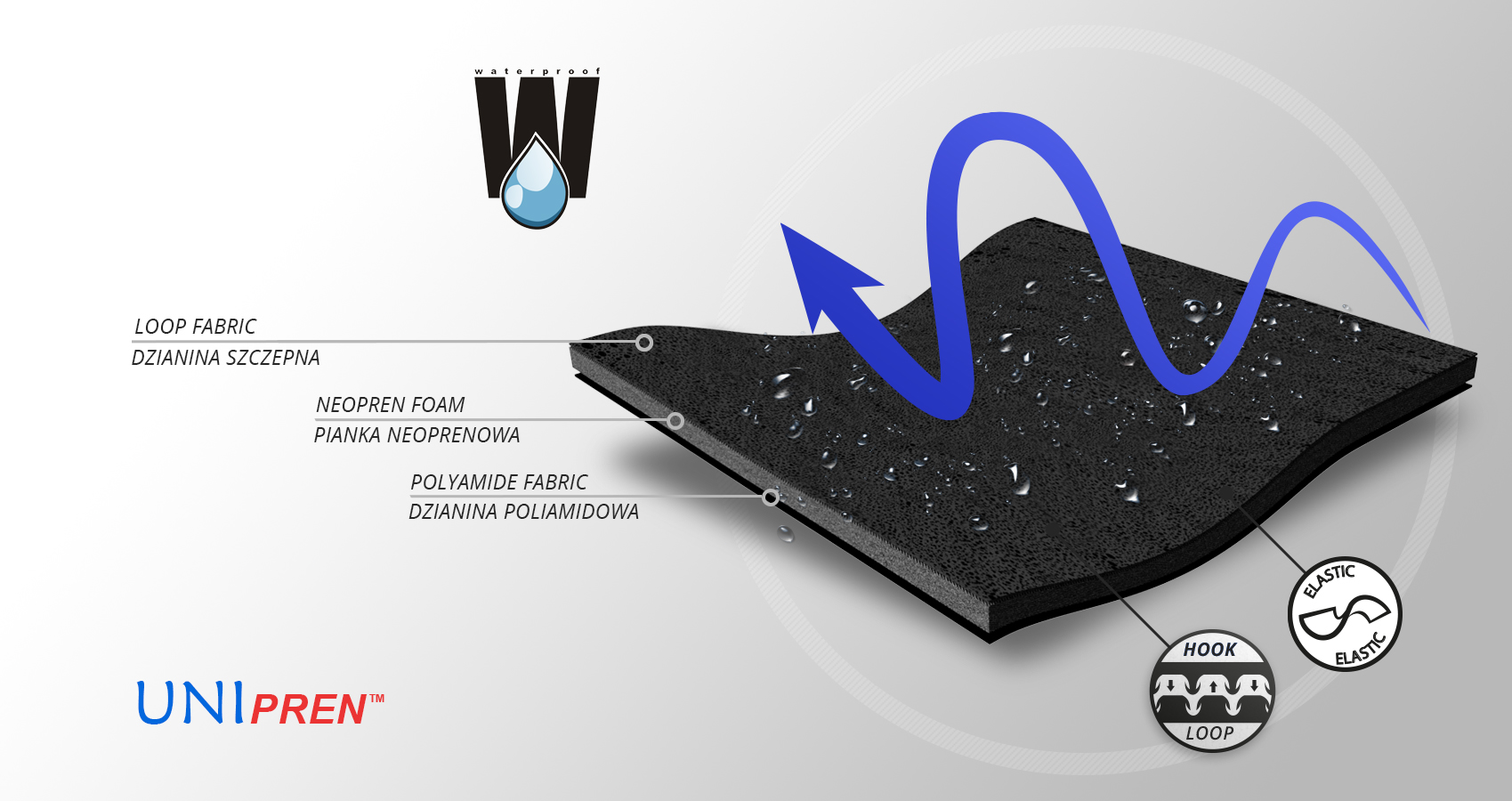 UniPren™ is universal 3-layered fabric made of external elastic polyamide self-gripping layer and internal perforated neoprene foam with elastic jersey. Foam's perforation improves the air circulation and maintains great skin's condition. Our fabric is soft and elastic and not knitted, what prevents skin against the skin abrasions in the compression zones. The braces made of UniPren provide the best stabilization in market. Self-gripping function of UniPren allows to fit the brace precisely. WATERPROOF MATERIAL.
Our second fabric is ActivSpace.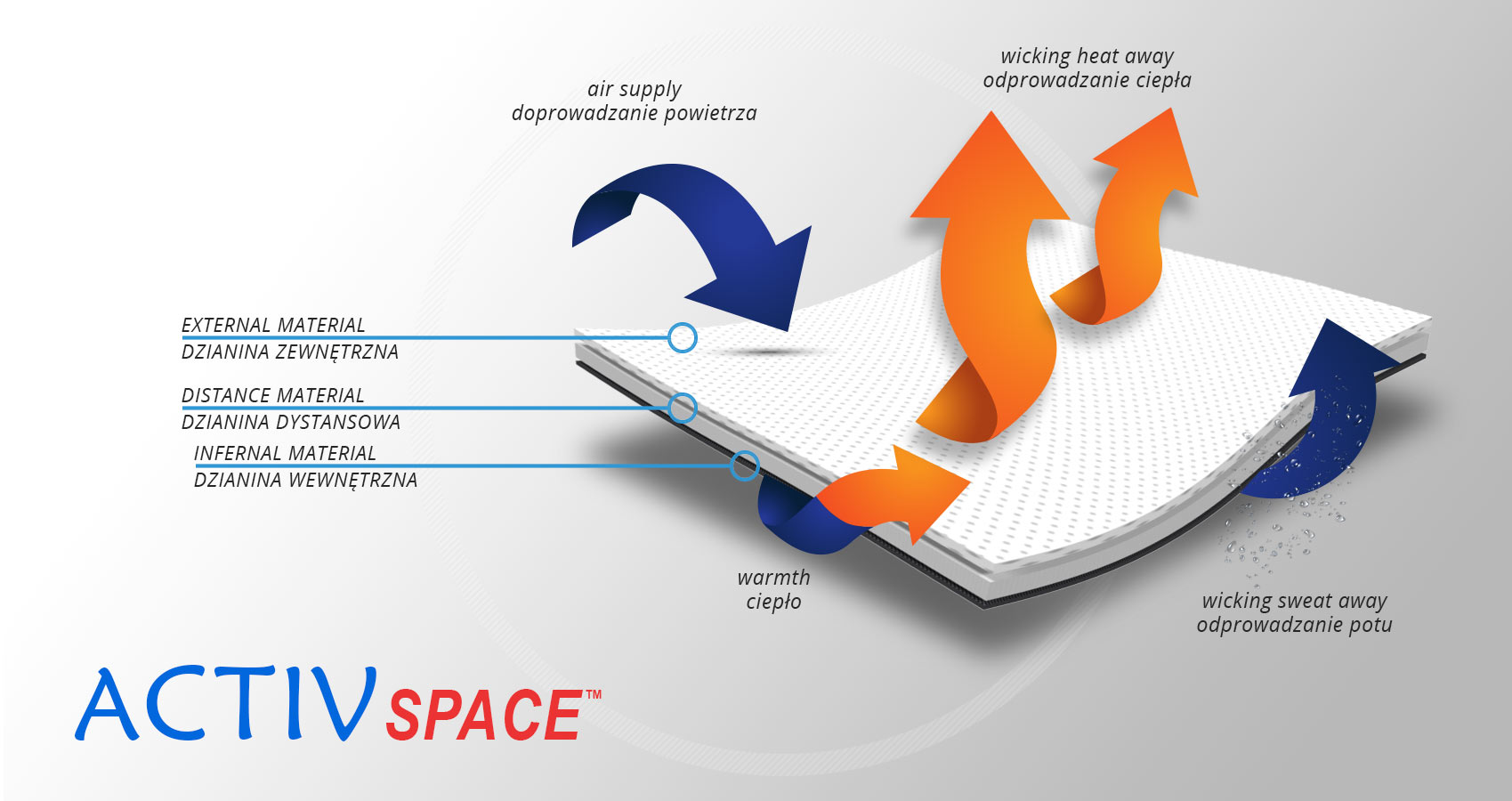 ActivSpace™ is a spacer, polyamide 3D lamination with high skin ventilation. It is very lightweight, consisted of 2 layers. Between them, we use polyamide braids with 4 mm width. ActivSpace™ is not elastic what improves stabilization. Inside the lamination, between 2 layers, the air flows freely, maintaining minimal water and moisture absorption. Waterproof material.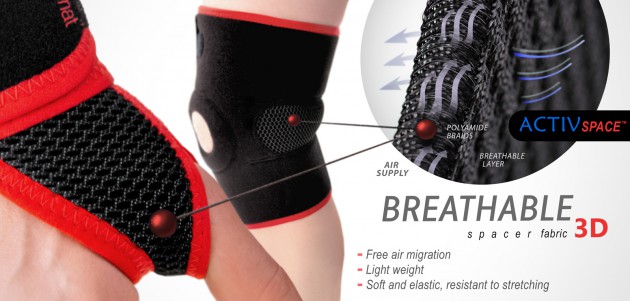 Our thumb brace AM-OSN-U-22 is equipped with a high quality aluminum splint which provides excellent immobilization. In this case, healing of the ligaments and other soft tissue is fast. In addition, the splint is gently shapeable and the doctor may mould it according to therapeutic needs.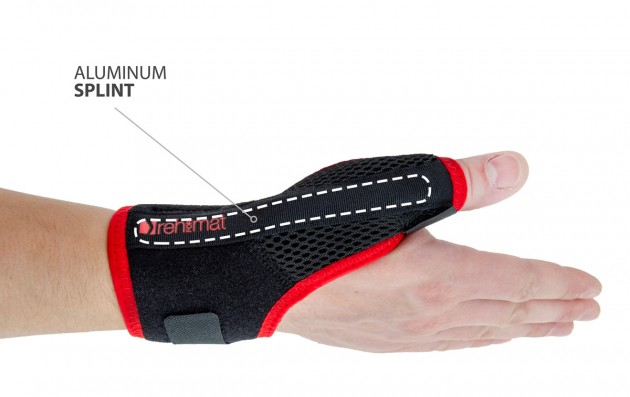 Wrap-around design of our AM-OSN-U-22 thumb brace allows to offer only one, universal size. It fits for both hands and provides excellent compression. Slightly elastic UniPren fabric regulates the temperatures and improves healing after injury. Our thumb splint is much more comfortable than a traditional plaster cast.
Purpse of use
• Sprained thumb
• Thumb dislocation
• Trigger thumb
• Keeper thumb
• Thumb arthritis
• Gamekeeper's thumb
• DeQuervain's syndrome
• Stener lesion of the thumb
• Painful first carpometacarpal joint
Available sizes
Size
Wrist circumference
How to measure
Universal
min 11 – max 22 cm
min 4,3″ – max 8,7″
Total length of product: 18 cm (7,1″)
Fits for both wrist
Shipping costs The price does not include any possible payment costs
Product reviews (0)