Arm Sling
Availability:
ONLY FEW IN STOCK
Description
ARM SLING
Product description
Orthosis AM-SOB-04 has been designed and constructed in such a way that its use caused the least problems to the patient that he can wear it on alone, and lightweight design facilitate its use on a daily basis.
The orthese sets arm and forearm in proper position during the treatment of shoulder dysfunction. The arm can be set in neutral position or slightly approached.
Each of the points of attachment of the orthosis can be independently adjusted for optimal fit in all the circumstances.
Due to the design of a product can be used on both the right or left arm.
The product is equipped with universal shoulder strap and hand sling.
Available versions of sling AM-SOB-04:
The AM-SOB-04 arm sling is made UniCotton™.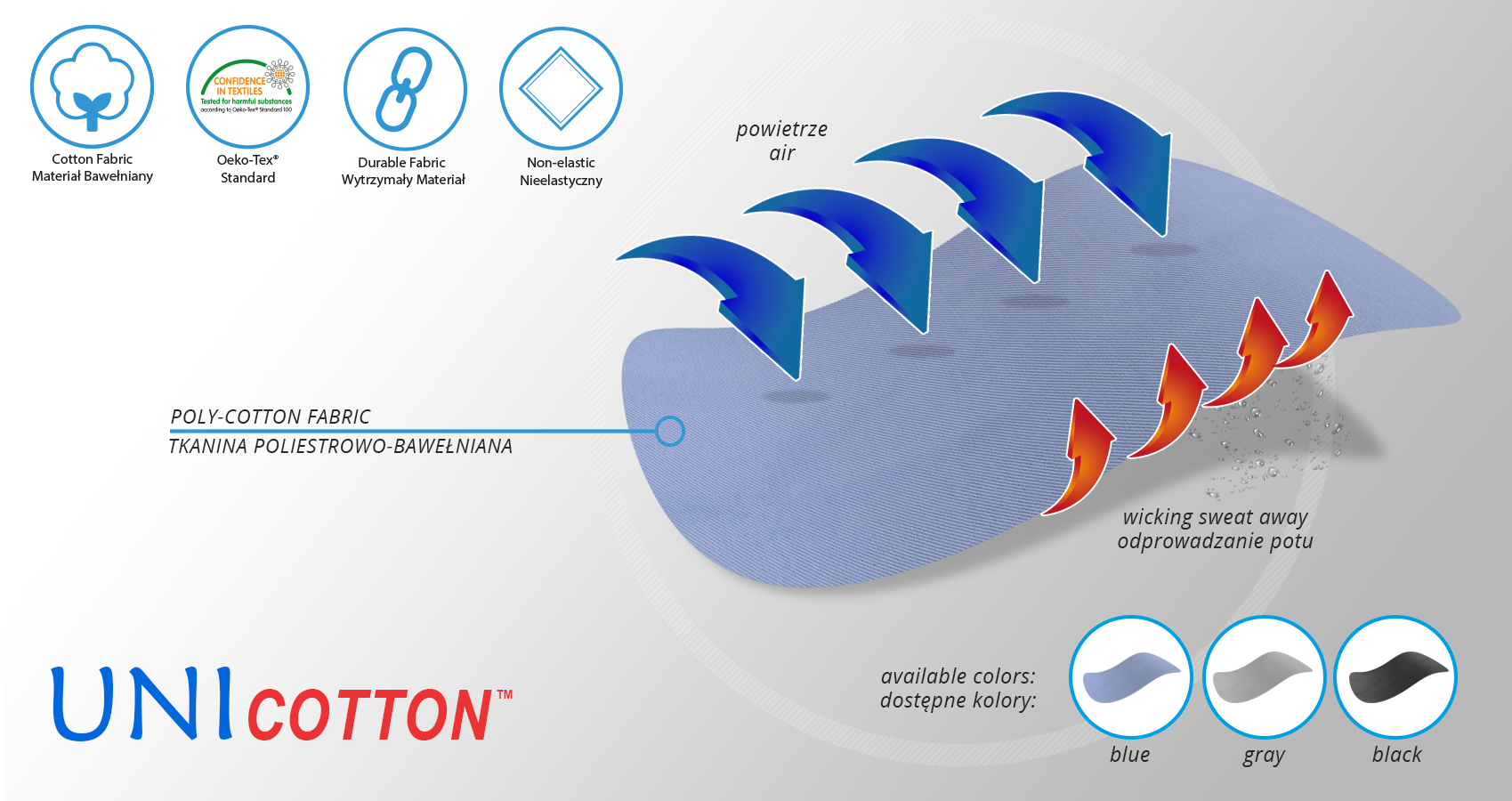 UniCotton™ is a polyester-cotton fabric with versatile use. The fabric is available depending on the needs in different colors and weights, is characterized by high durability and very good performance parameters, it has an Oeko-Tex Standard 100 certificate, which confirms the fact that it is inert to the patient's skin.
Purpose of use
The shoulder stabilization should be used in following cases:
- strong pain in the shoulder joint (temporary protection)
- dislocation of the joint
- injury to the soft tissue of the shoulder and arm
- surgery of the shoulder or elbow (not requiring plaster dressing)
- in case of necessity to support or partially fix the upper limb (broken neck of humerus bone and plaster dressing)
- after removal of the plaster dressing, as stabilization
Available sizes
Size
The length of the forearm and hand
How to measure
S
30-36 cm
(11,8″-14,2″)
M
36,5-42 cm
(14,2″-16,5″)
L
42,5-48 cm
(16,5″-18,9″)
XL
48,5-54 cm
(18,9″-21,3″)
2XL
54,5-60 cm
(21,3″-23,6″)
3XL
60,5-64 cm
(23,6″-25,2″)
Size
Total height of the product
Total length of product
S
18 cm (7,1″)
33 cm (13″)
M
20 cm (7,9″)
39 cm (15,4″)
L
22 cm (8,7″)
46 cm (18,1″)
XL
25 cm (9,8″)
53 cm (20,9″)
2XL
26 cm (10,2″)
59 cm (23,2″)
3XL
Fits for both forearms.
Shipping costs The price does not include any possible payment costs
Product reviews (0)