Ankle Brace
Availability:
OUT OF STOCK
Description
ANKLE BRACE
Ankle sprain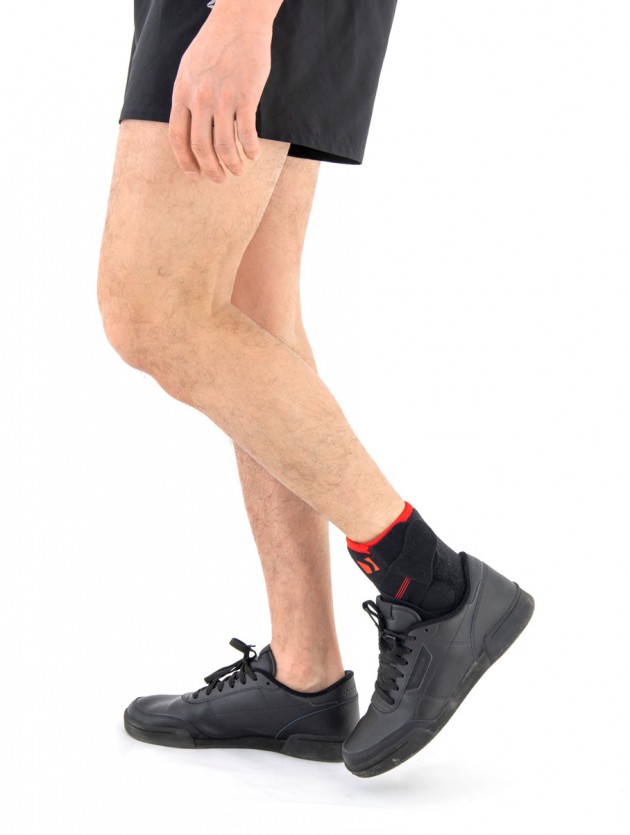 Ankle joint is one of the most advanced connection in human body. It's also the common reason of hospitality in orthopedist. Every joint has physiological range of motion. If the movement is higher, the ankle is sprained, especially in active people.
We can observe 3 different degrees of sprain:
1st degree (mild) – the ligaments are slightly overstretched, the little bruise and swelling occur.
2nd degree (moderate) – the ligaments are overstretched and a little torn.
3rd degree (severe) – the ligaments are totally torn, there is ankle instability, paint, swelling and inflammation.
How to avoid it? Try our ankle brace AM-OSS-12 and see that prevention is the best way to fight the sprain!
Product's description
Ankle brace AM-OSS-12 is highly recommended for every highly people. Special, dynamic fabric and thin construction allow to use it even in sport shoes. Inside the brace you can find double-sided rigid elements.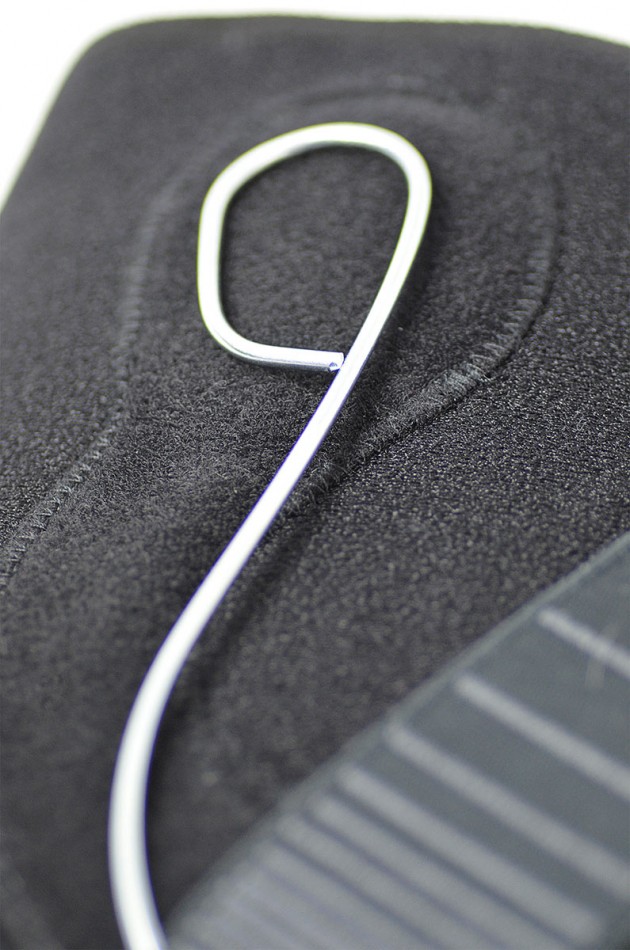 The brace is made of innovative fabric UniPren.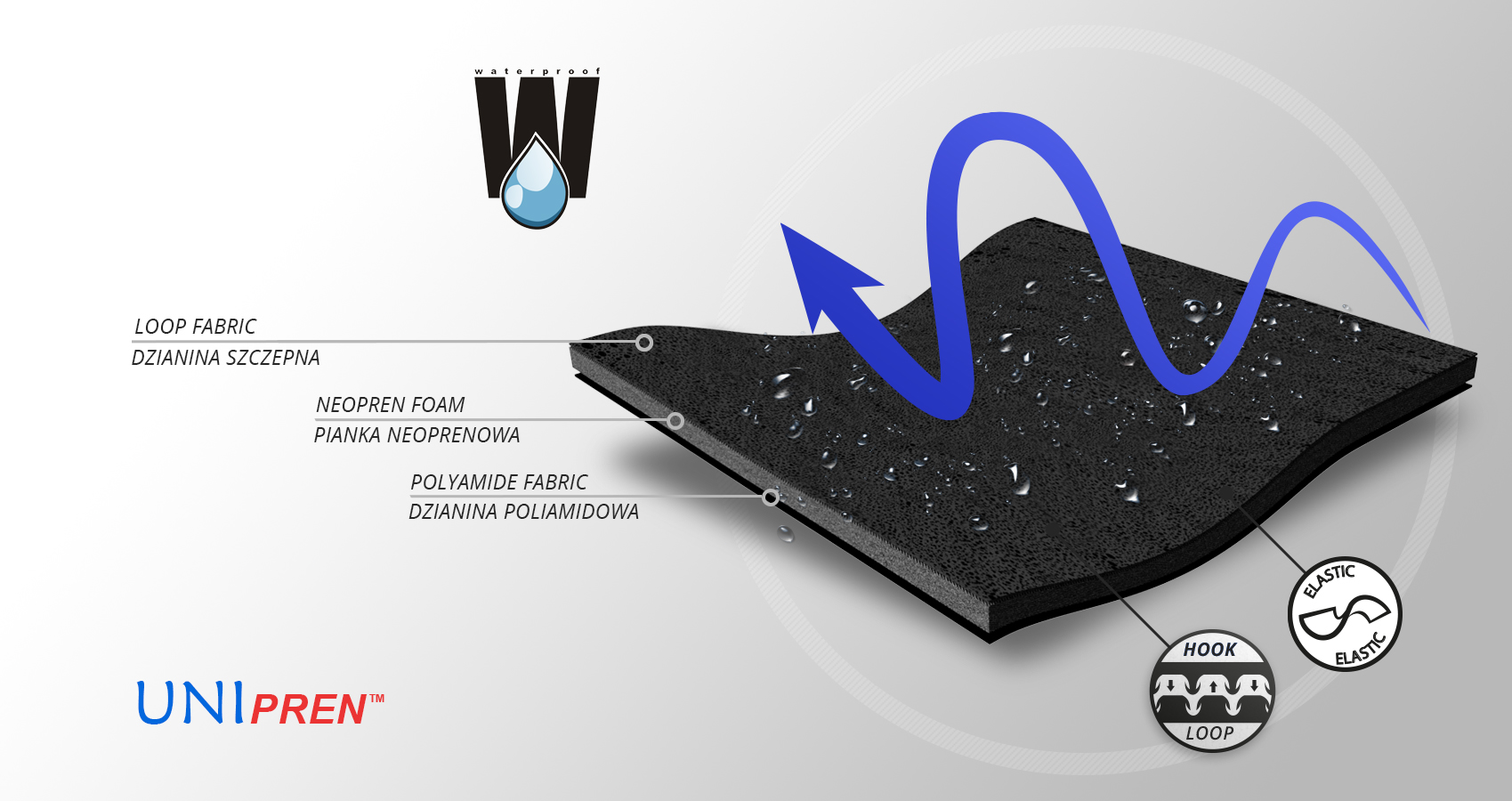 UniPren™ is universal 3-layered fabric made of external elastic polyamide self-gripping layer and internal perforated neoprene foam with elastic jersey. Foam's perforation improves the air circulation and maintains great skin's condition. Our fabric is soft and elastic and not knitted, what prevents skin against the skin abrasions in the compression zones. The braces made of UniPren provide the best stabilization in market. Self-gripping function of UniPren allows to fit the brace precisely. WATERPROOF MATERIAL.
Ankle brace AM-OSS-12 is anatomic-shaped and elastic that disperses the energy in your joint evenly. Soft and thin material is very comfortable and elastic straps provide additional stabilization.
Our AM-OSS-12 brace is universal and fits both right and left feet for men or women.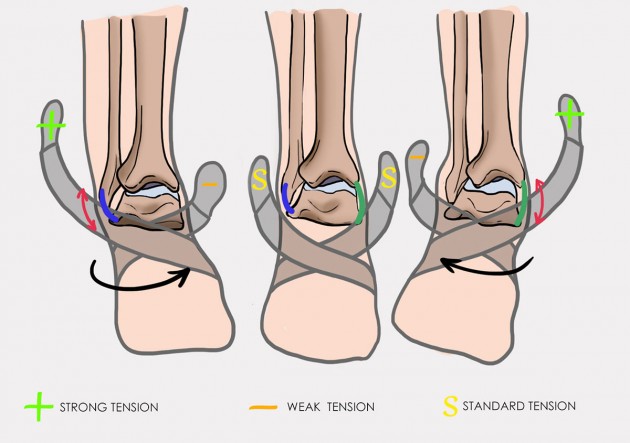 Ankle brace AM-OSS-12 allows to maintain the foot in inversion or eversion. Depending on natural foot position, we can correct and maintain the foot in the required position. This solution is possible by adjustment of tension of two elastic straps.
To correct the inversion there is necessary to re-adjust the medial strap to achieve the desired tension. To maintain the foot in the eversion, there is necessary to re-adjist the lateral strap. When you adjust the straps in standard tension, you will maintain the foot in the neutral position.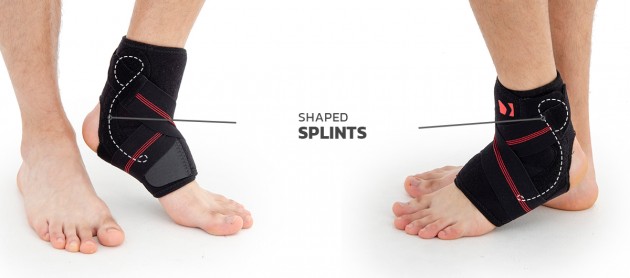 Indications
mild and moderate ankle sprains and strains,
chronic ankle instability,
osteoarthritis.
Available sizes
Size
Heel circumference
How to measure
M
27-33 cm
(10,6″-13″)
L
33,5-39 cm
(13,2″-15,4″)
Fits both left and right foot
Total height of the product: 19 cm (7,5″)
Shipping costs The price does not include any possible payment costs
Product reviews (0)