Ankle Brace With The Silicone Pad
Description
ANKLE BRACE WITH THE SILICONE PAD
Product description
The ankle brace AM-OSS-08 is made of AeroSpace™.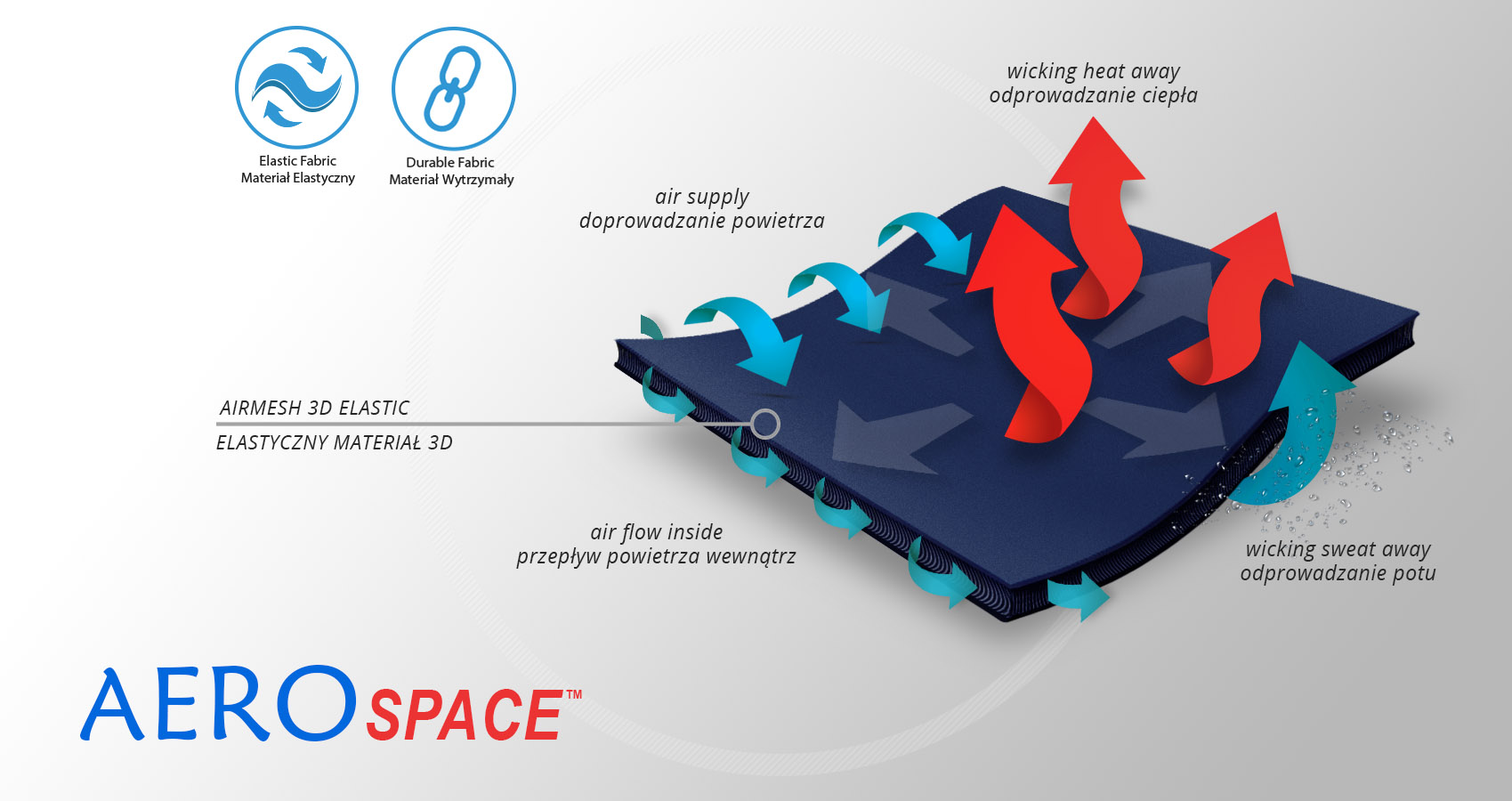 Our second fabric is ActivSpace™.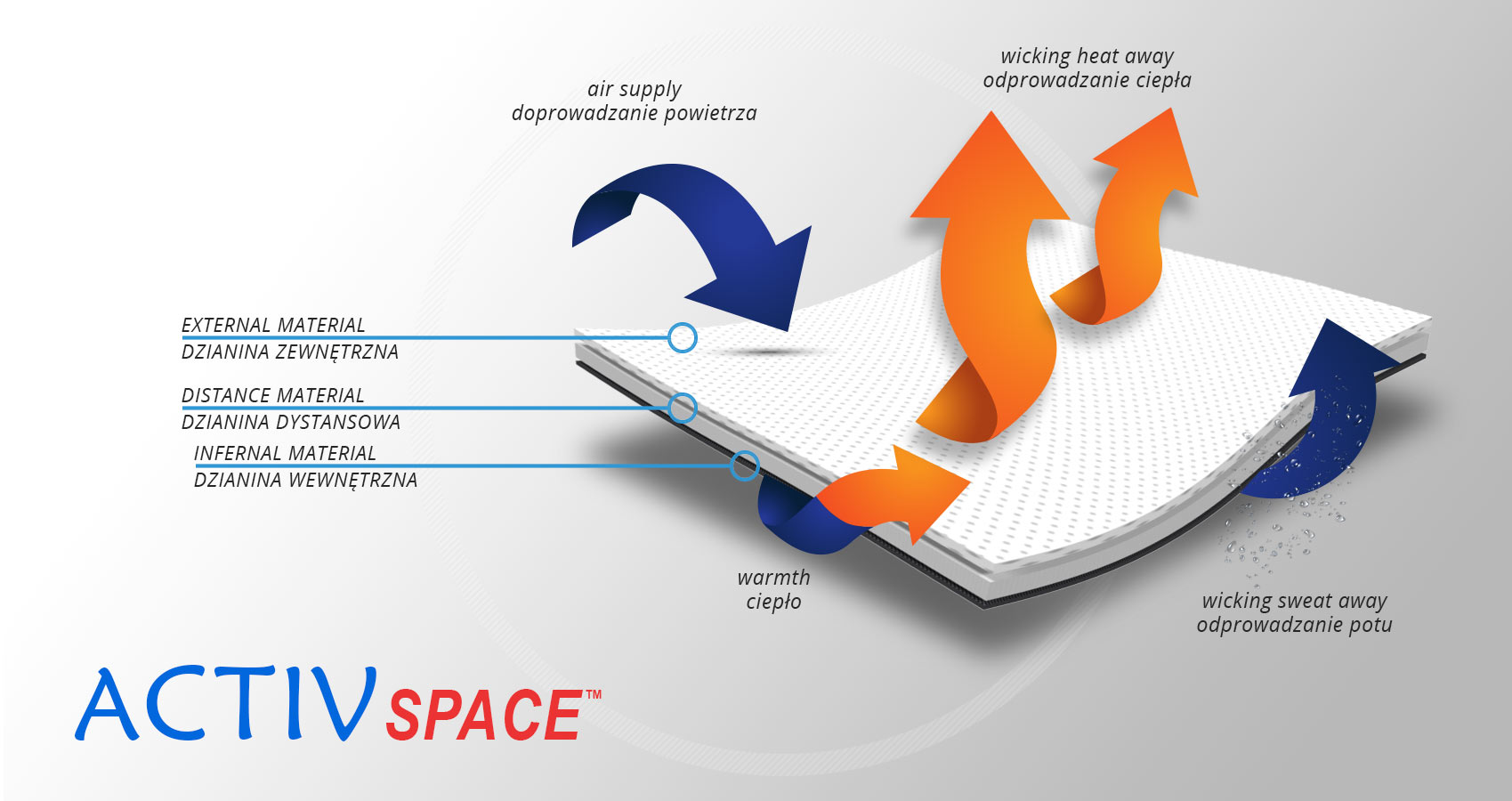 ActivSpace™ is a spacer, polyamide 3D lamination with high skin ventilation. It is very lightweight, consisted of 2 layers. Between them, we use polyamide braids with 4 mm width. ActivSpace™ is not elastic what improves stabilization. Inside the lamination, between 2 layers, the air flows freely, maintaining minimal water and moisture absorption. Waterproof material.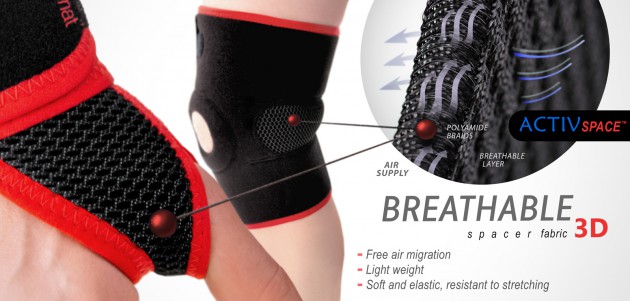 The AM-OSS-08 support is firmly stabilized on the ankle by using the silicone pads and physicians and athletes appreciate its anatomical shape and its stabilizing effect on the musculature. The brace is easy to put on/off and doesn't slip and sits firmly in required position on the ankle even during walking and sport activities.
The active ankle brace AM-OSS-08 is dedicated to treat the stressed joint, after postoperative and posttraumatic irritation and in joint degeneration. It helps to relieve the pain and reduce swelling.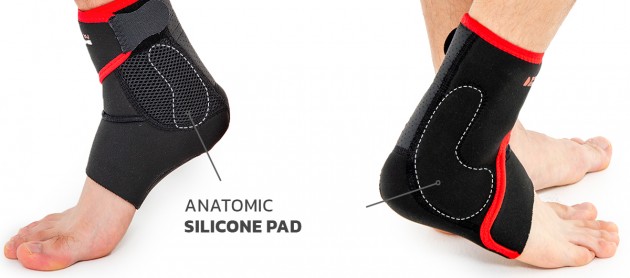 Purpose of use
After ankle injury rehabilitation (strains, fractures) treated surgically
Joint effusion and swelling in case of OA (osteoarthritis) or arthritis
Tendomyopathies
Advanced ankle and tarsus degeneration connected with chronic pain
After Achilles injuries treated nonoperative or surgically (Achilles strain, rupture, tendonitis)
Ligamental weaknesses
Prophylactic in a sport
Available sizes
Size
Heel circumference
How to measure
S
27 – 30 cm
(10,6″-11,8″)
M
30,5 – 33 cm
(11,8″-13″)
L
33,5 – 36 cm
(13″-14,2″)
XL
36,5 – 39 cm
(14,2″-15,4″)
Left/right side available.
Total height of the product:
S – XL: 18 cm (7,1″)
Shipping costs The price does not include any possible payment costs
Product reviews (0)