Ankle Brace With Shells And ATFL Cross - Strap
Description
VINCERO 1
ANKLE BRACE WITH SHELLS AND ATFL CROSS-STRAP
Product description
Who is a fan of the game of tennis and is closely monitoring the actions of athletes, the one certainly noticed how much help the athletes receive from their physiotherapists who can not go out with them on the court, but they can support their good orthopedic equipment. A good or even the best, such as ankle brace AM-SX-03.
The stabilizer is made in a light – gray colour which perfectly fits with elegant clothes for tennis. Provides a combination of balance with the protection and support and does not limit the functionality of the ankle joint.
Elegant and sophisticated brace, easily fits in any sport's shoe, not elbow it.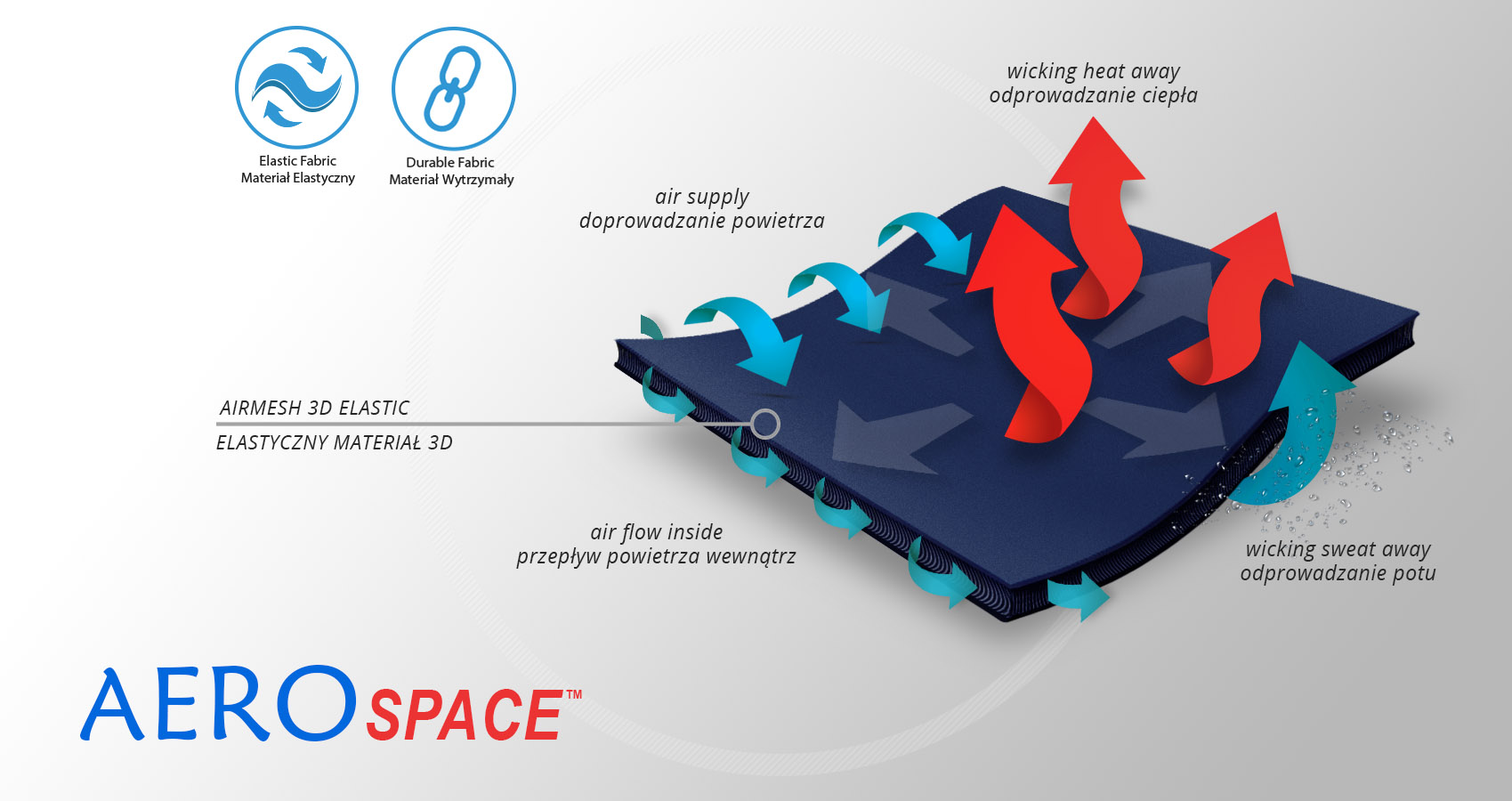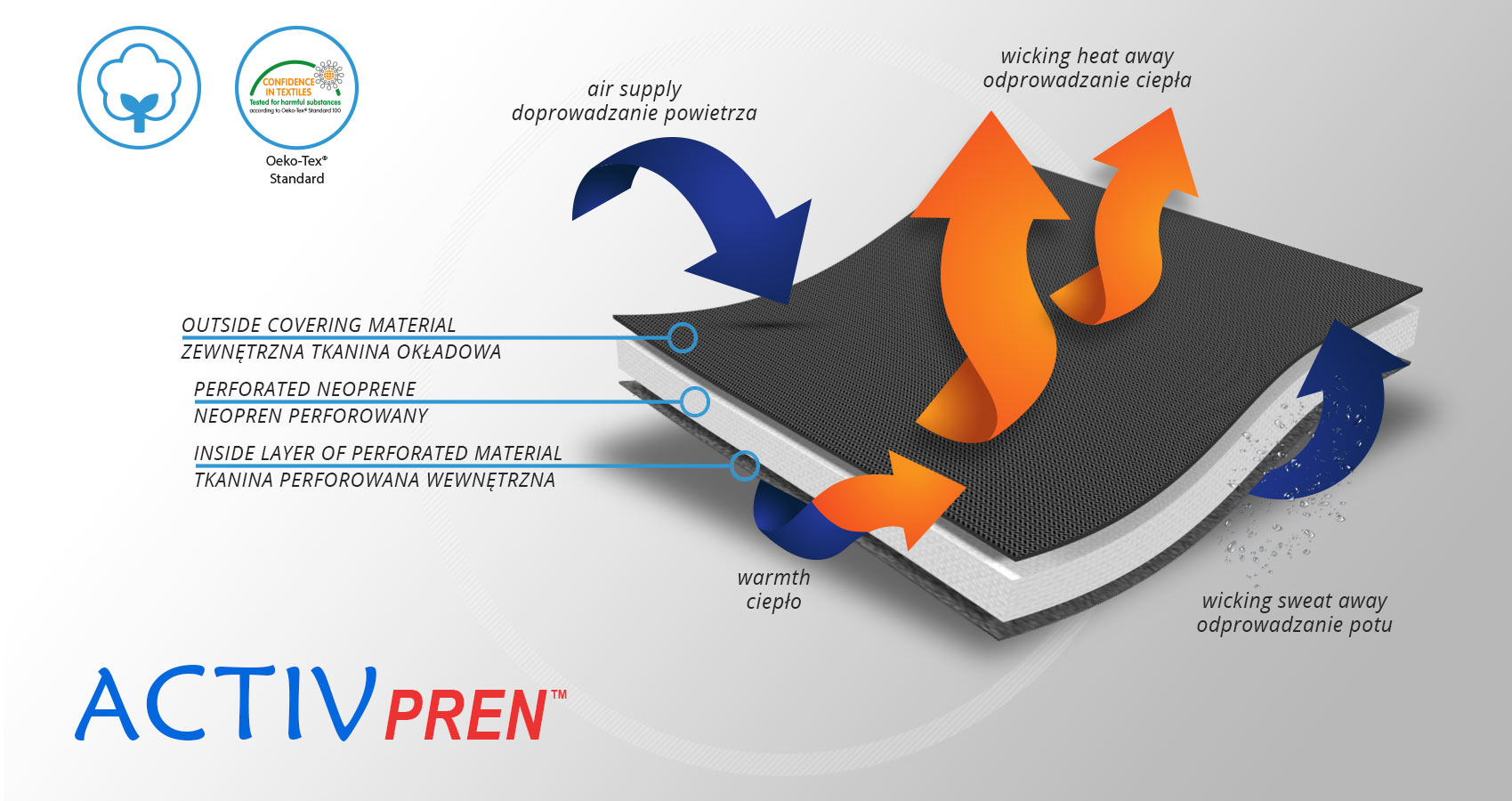 ActivPren™ is an active 3-layered fabric made of elastic jersey layer and perforated neoprene foam. This lamination is very soft and high elastic. Foam's perforation improves the air circulation and maintains great skin's condition. The skin can breathe freely and its required temperature is maintained because of AirSupply System. This material is not knitte, what prevents skin against the skin abrasions in the compression zones. Our braces, made of ActivePren are the most durable and provide the best stabilization in the market. WATERPROOF MATERIAL.
AM-SX-03 is a product equipped with the anatomically shaped plastic scales with appropriate stiffness. Scales are differently shaped for each leg and each size of orthese. This results in a product that perfectly stabilizes each ankle protects its twisting.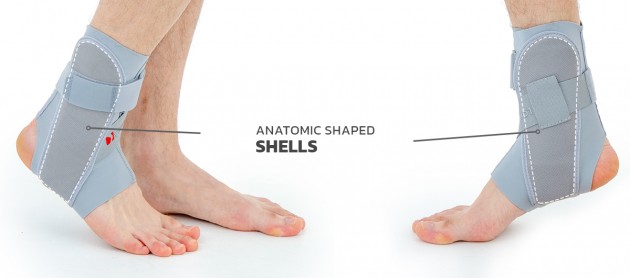 Purpose of use
after ankle joint injuries (strain, fracture, rapture)
as an support after fractures and surgeries
ankle instability
ankle degeneration
prophylactically in physical activates
Available sizes
Size
Circumference 5 cm above the outer ankle
How to measure
S
21-24 cm
(8,3″-9,4″)
M
24,5-28 cm
(9,6″-11″)
L
28,5-32 cm
(11,2″-12,6″)
XL
32,5-36 cm
(12,8″-14,2″)
XXL
36,5-40 cm
(14,4″-15,7″)
Left/right side available
Total height of the product: 22 cm (8,7″)
Shipping costs The price does not include any possible payment costs
Product reviews (0)