€11.66 €4.17
Close High Abdominal Belt
€13.00 €4.17
Anatomic Brace For Tennis Or Golfer's Elbow
Availability:
OUT OF STOCK
Description
ANATOMIC BRACE FOR TENNIS OR GOLFER'S ELBOW
Tennis Elbow / Golfer's Elbow
Tennis elbow is the humerus lateral epicondylitis. It springs from an overuse of the extensor or supinator muscles of the forearm and wrist and it's caused by repetitive twisting of forearm and elbow and torqueing motions. The injury is called from tennis, because the backhand motion is the most direct impact of this condition, but it occurs in other sports.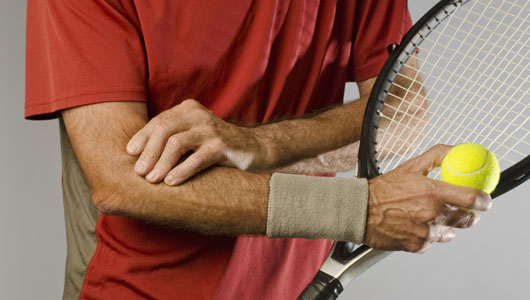 Golfer's elbow is the humerus medial epicondylitis. It is the result of overuse stress of the musculotendinous junction in the elbow's medial side. The origin of name is from golf, because a lot of clinicians believe that too strong grip of the golf's stick causes increase stress on the wrist flexor muscles and, simultaneously, on the tendon at the elbow. However, we can see this injury also in baseball or weightlifting.
The best solution to prevent and treat the enthesopathy is our elbow brace AS-L-01.
Product description
Elbow support AS-L-01 is made of AeroSpace III™ and ActivPren™.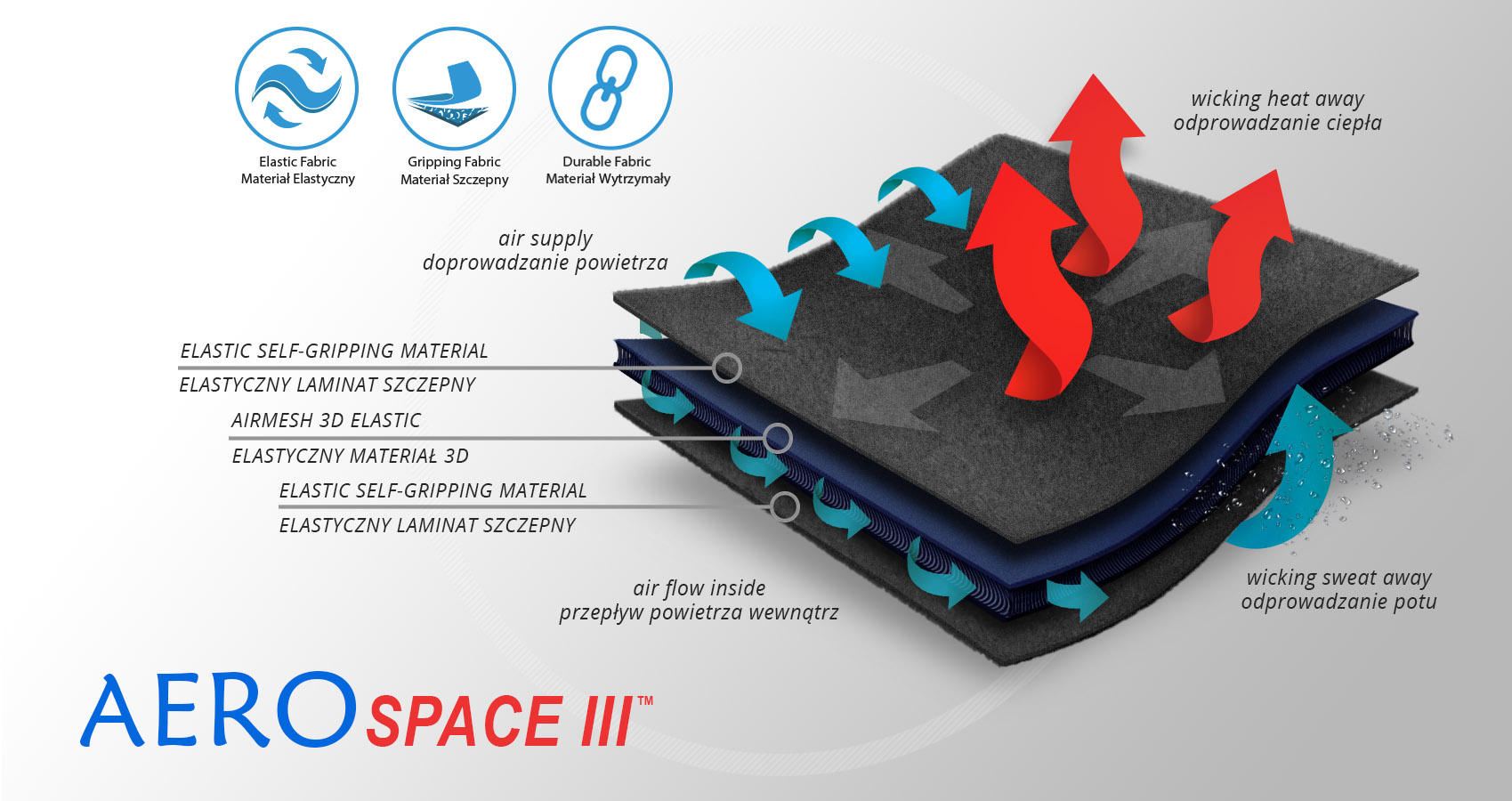 ActivPren™ is an active 3-layered fabric made of elastic jersey layer and perforated neoprene foam. This lamination is very soft and high elastic. Foam's perforation improves the air circulation and maintains great skin's condition. The skin can breathe freely and its required temperature is maintained because of AirSupply System. This material is not knitte, what prevents skin against the skin abrasions in the compression zones. Our braces, made of ActivePren are the most durable and provide the best stabilization in the market. WATERPROOF MATERIAL.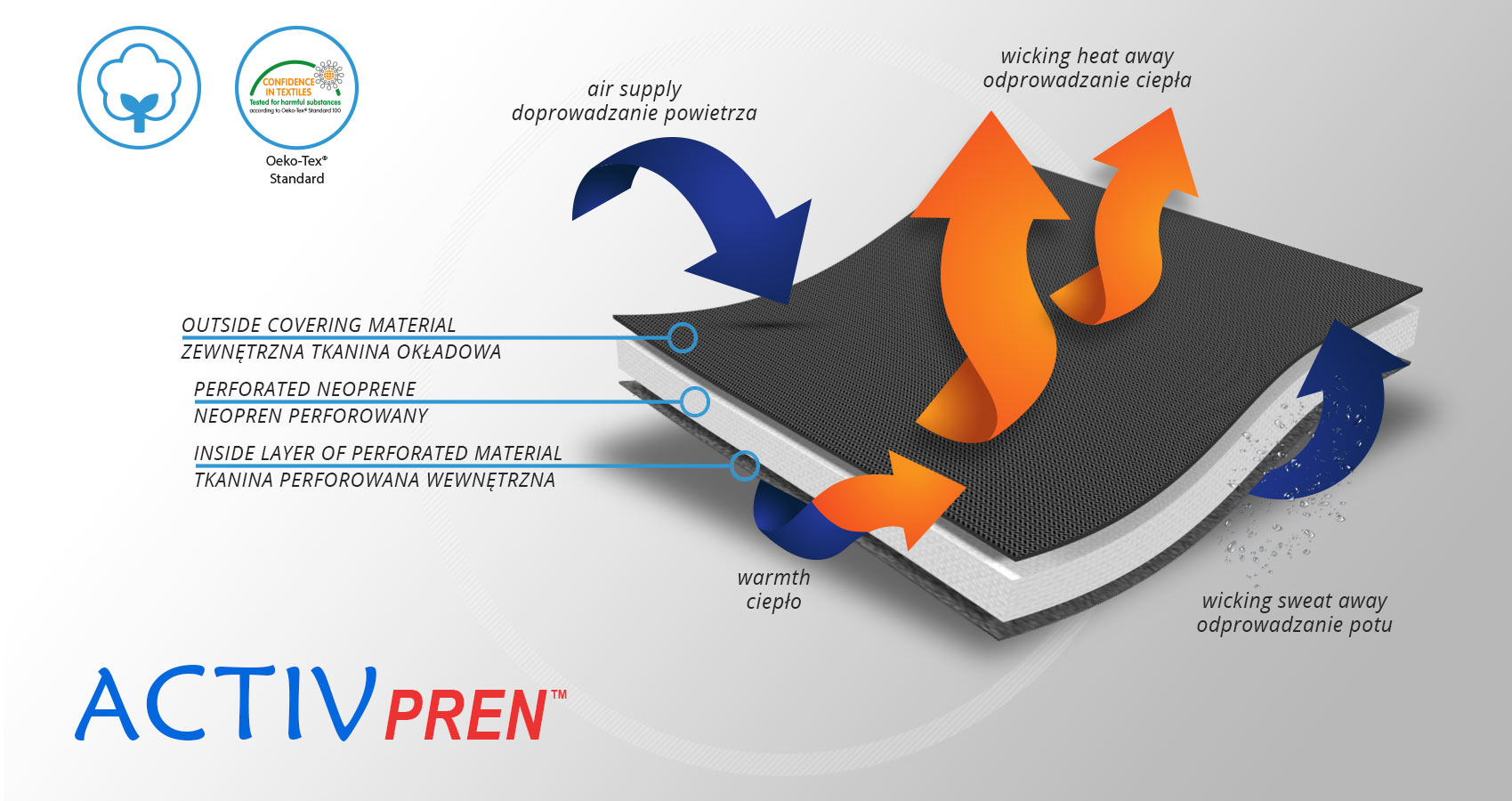 What's more, our tennis and golfer's elbow brace AS-L-01 has special silicone insert providing therapeutic vibration with every move. It reliefs the tendon's pain. Depending on condition, the silicone insert can be attach on the lateral side of the joint (tennis elbow) or on the medial side (golfer's elbow). Besides, we use the special circumferential strap providing excellent compression and therapeutic efficiency of silicone in the inflammation area.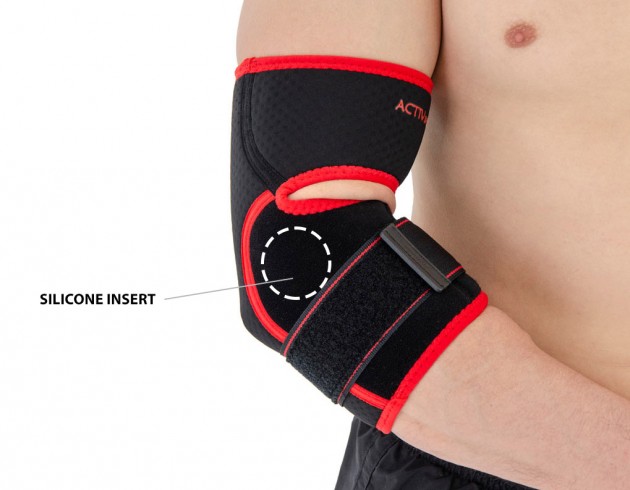 AS-L-01 elbow brace:
provides targeted compression
helps reduce pain and elbow strain
is comfortable and easy to apply
permits continued activity
Purpose of use
tennis elbow
golfer's elbow
elbow inflammation
Available sizes
Size
Arm circumference
How to measure
XS
23,5-26 cm
(9,3″-10,2″)
S
26,5-28 cm
(10,4″-11″)
M
28,5-31 cm
(11,2″-12,2″)
L
31,5-34 cm
(12,4″-13,4″)
XL
34,5-36 cm
(13,6″-14,2″)
XXL
36,5-39 cm
(14,4″-15,4″)
Total length of the product: 25 cm (9.8″)
Shipping costs The price does not include any possible payment costs
Product reviews (0)