€11.66 €4.17
Close High Abdominal Belt
€13.00 €4.17
Description
ABDUCTION SHOULDER BRACE
ROTATOR CUFF INJURY
The shoulder provides us with independency. It has a huge range of freedom and helps us in daily activities, such as: brushing a teeth, dressing or combing the hair. Your rotator cuff is a group of four muscles and tendons that stabilize your shoulder joint and let you lift and rotate your arms. It usually happens over time from normal wear and tear, or if you repeat the same arm motion over and over. But it also can happen suddenly if you fall on your arm or lift something heavy. There are two kinds of rotator cuff tears: a partial tear and complete tear which goes all the way through the tendon or pulls the tendon off the bone.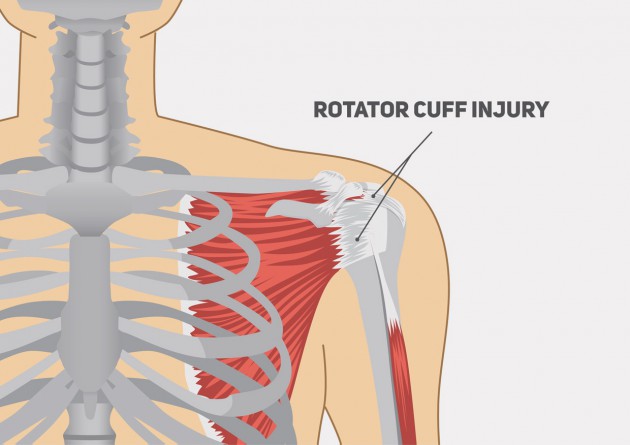 Depending on the kind of the injury, there a different lines of action. A partial tear may be treated with pharmacology and immobilization. In more severe cases, the surgery is required.
In both, conservative treatment and surgery, the advanced shoulder abduction sling OKG-02 may be necessary.
Product's desctiprion
OKG-02 is an advanced shoulder sling made of skin-friendly and breathable fabrics. It has a special cushion which abducts the joint up to 30 degrees.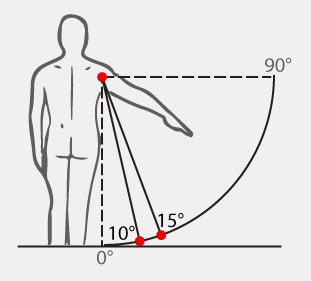 Our shoulder brace is made of innovative and skin-friendly fabric UniCotton.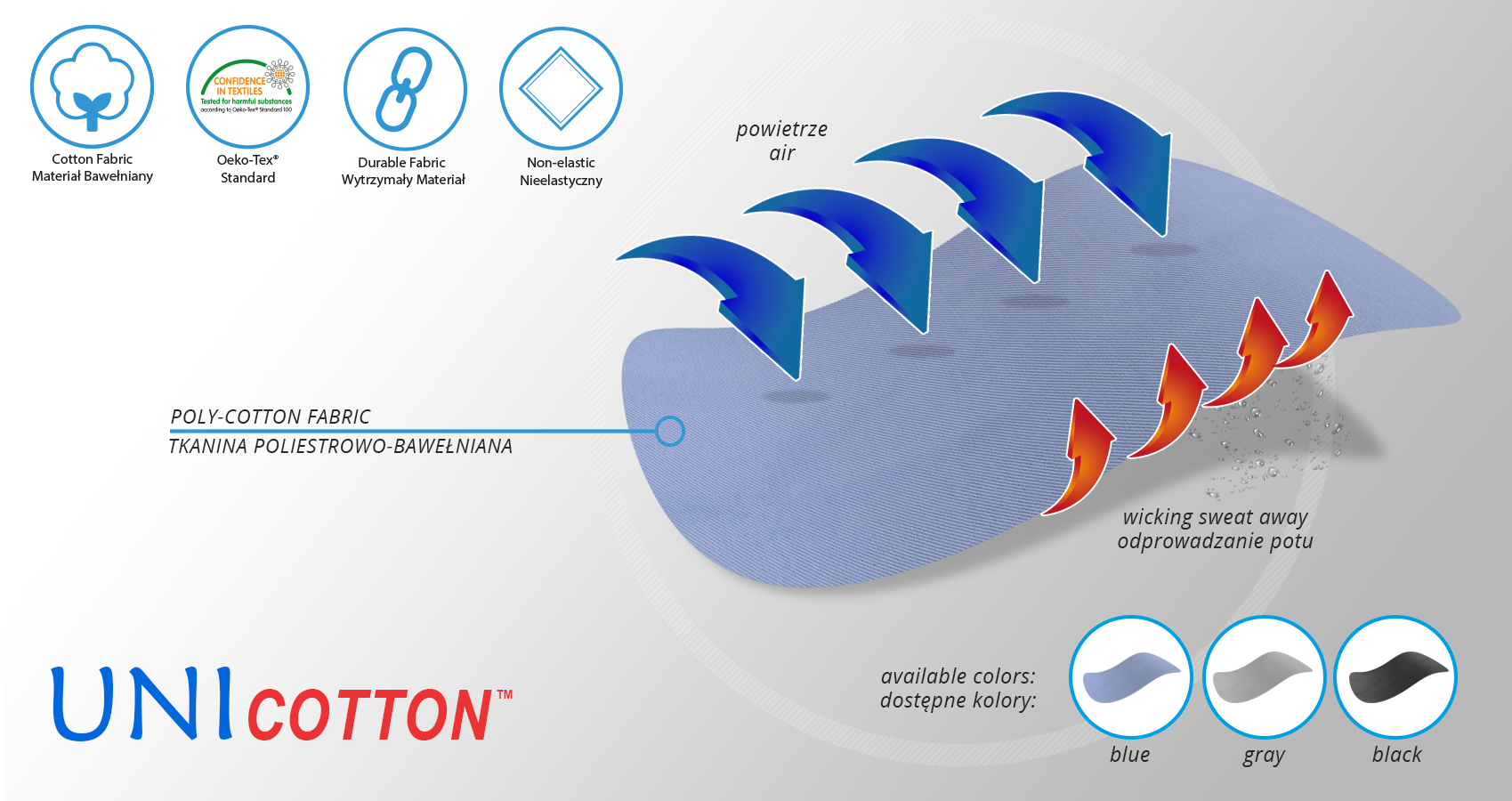 UniCotton™ is a polyester-cotton fabric with versatile use. The fabric is available depending on the needs in different colors and weights, is characterized by high durability and very good performance parameters, it has an Oeko-Tex Standard 100 certificate, which confirms the fact that it is inert to the patient's skin.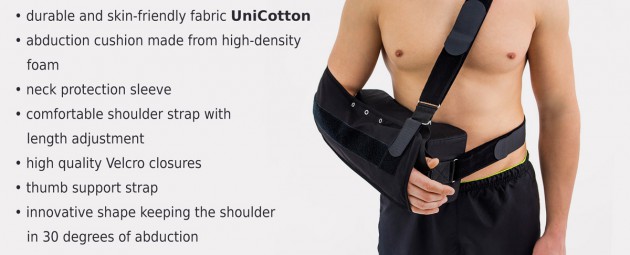 Purpose of use
- Po-op and Post-Traumatic treatment of the shoulder required positioning of the shoulder and arm in abduction angle
- Rotator Cuff Plastic Surgery
- Anterior Luxation
- Fracture of the head of humerus
- After arthroscopy of shoulder
- Shoulder prosthesis
- Frozen Shoulder – Adhesive Capsulitis
Available sizes
Size
The length of the forearm and hand
Waist circumference
How to measure
Universal
min 35 – max 55 cm
min 13,7″ – max 21,7″
min 65 – max 145 cm
min 25,6″ – max 57,1″
Fits for both forearms.
Total length of the product: 45 cm (17,7″)
Total height of the product: 17 cm (6.7″)
Shipping costs The price does not include any possible payment costs
Product reviews (0)